Multi-Element Buffered C
Klaire Labs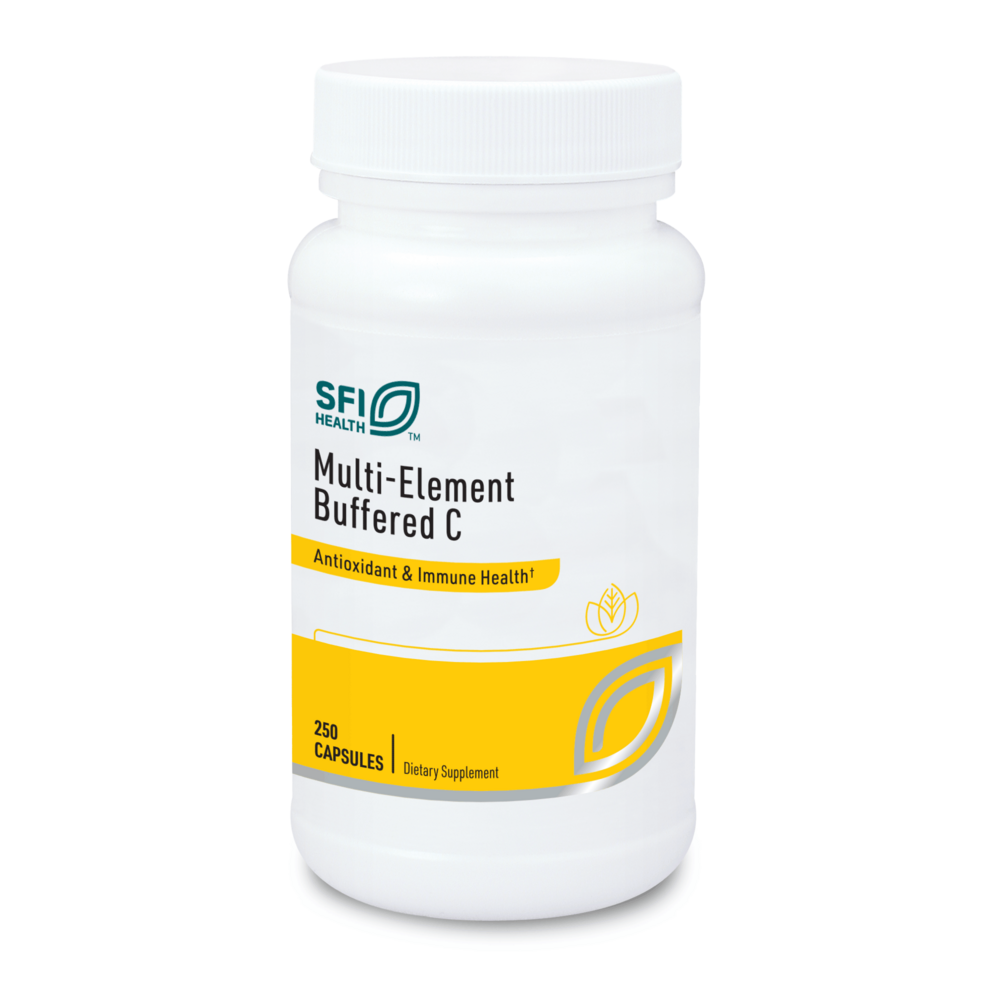 SKU: KL-V12125
Vitamin C is important for immune function and antioxidant protection, as well as collagen and connective tissue production. Multi-Element Buffered C adds calcium, magnesium, and potassium to ascorbic acid to create a buffered product that is gentle on the stomach. This formulation includes zinc, manganese, and copper in well-utilized forms. Quercetin, a potent bioflavonoid, and reduced L-glutathione, an antioxidant, are included to potentiate the function of vitamin C.
As a dietary supplement, take two to four capsules daily or as directed by a healthcare practitioner. Capsules may be pulled apart and nutrients taken separately.
Serving Size: 2 Capsules
Amount Per Serving
Vitamin C ... 1.2g
(as L-ascorbic acid USP, potassium ascorbate, calcium ascorbate, and magnesium ascorbate)
Calcium ... 80mg
(as calcium carbonate and calcium ascorbate)
Magnesium ... 54mg
(as magnesium carbonate and magnesium ascorbate)
Zinc ... 6.4mg
(as zinc citrate)
Manganese ... 1mg
(as manganese glycinate glycinate chelate**)
Copper ... 0.46mg
(as copper glycinate chelate**)
Potassium ... 18mg
(as potassium ascorbate)
Quercetin ... 60mg
Reduced L-glutathione ... 11.8mg
Other Ingredients: Vegetarian capsule (hydroxypropyl methylcellulose, water),
L-leucine, L-valine, and cellulose.

This product does not contain
milk/casein
eggs
fish
shellfish
tree nuts
peanuts
wheat
gluten
yeast
soybeans
artificial colors
artificial flavors
artificial preservatives
**Albion® Laboratories
Do not use if shrinkwrap is broken or missing. Store in a cool, dry place away from direct light. Keep out of reach of children.