MycoBotanicals Blood Sugar
Host Defense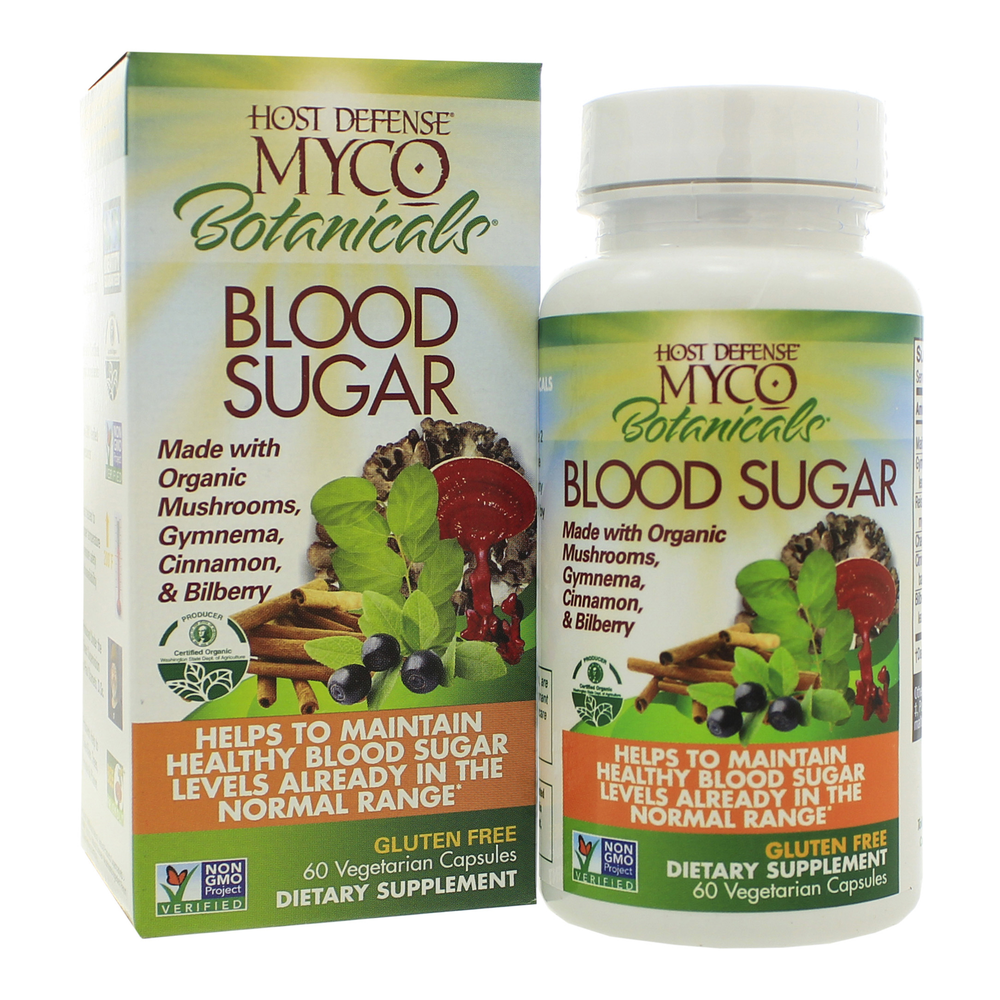 SKU: HOS-NCBS60
Blood sugar, or glucose, is regulated and balanced by our liver and is the fuel that powers our body's cells. The blood carries glucose to every cell to create the energy that sustains life. While blood sugar levels outside the normal range may be an indicator of a medical condition, even those with levels within the normal, healthy range may benefit from blood sugar support.*
MycoBotanicals® Blood Sugar is a blend of mushrooms and herbs specifically designed to maintain blood sugar levels already within normal range.*
MycoBotanicals® Blood Sugar
Helps maintain healthy blood sugar levels already within normal range*
Gymnema supports pancreatic function*
Cinnamon bark and bilberry leaf promote healthy glycemic response*
Maitake, Reishi & Chaga support insulin sensitivity*
As a dietary supplement, take 2 capsules once per day. Can be taken with food or without, on an empty stomach or as recommended by your healthcare advisor.
Serving Size: 2 Capsules
Amount Per Serving
Maitake mycelium ... 300mg
(Grifola frondosa)
Gymnema leaf extract ... 300mg
(Gymnema sylvestre)
Reishi mycelium ... 100mg
(Ganoderma lucidum s.I.)
Chaga mycelium ... 100mg
(Inonotus obliquus)
Cinnamon bark extract ... 100mg
(Cinnamomum cassia)
Bilberry leaf extract ... 100mg
(Vaccinium myrtillus)
Other Ingredients: dried myceliated brown rice, Pullulan (an extra-cellular polysaccharide), maltodextrin
Consult your healthcare advisor regarding the use of this product during pregnancy. Keep out of reach of children.
It looks like there are no similar
products available