MycoBotanicals Liver
Host Defense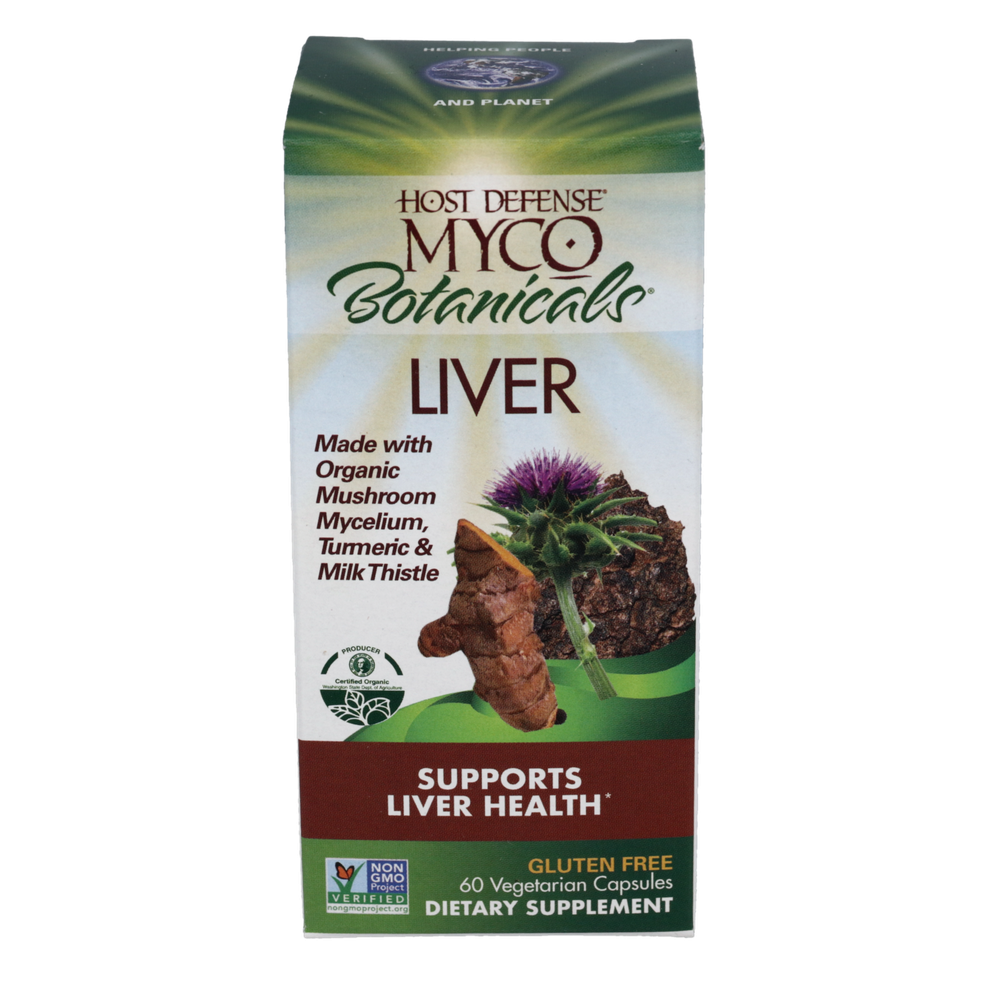 SKU: HOS-NCLV60
The liver is the great filter and detoxifier of the body, essential for maintaining health and vitality. In order to support this workhorse of an organ, key nutrients are needed to revitalize liver function through the two major phases of detoxification. Phase I consists of clearing debris and toxins from daily life, including waste remnants from certain medications. Phase II encompasses the excretion of toxic substances, heavy metals and other end products of Phase I processes. MycoBotanicals Liver formula provides a custom combination of mushrooms and herbs to assist the optimization of liver function and health.
Provides nutrients to support both Phase I and Phase II detoxification
Contains Milk Thistle and Turmeric to support liver health
Chaga, Reishi, Turkey Tail and Mesima mushrooms promote healthy liver function
As a dietary supplement, take 2 capsules once per day.
Serving Size: 2 Capsules
Amount Per Serving:
MYCOLOGICALS
Chaga ... 200mg
(Inonotus obliquus) (mycelium)
Reishi ... 100mg
(Ganoderma lucidum/resinaceum) (mycelium)
Turkey Tails ... 100mg
(Trametes versicolor) (mycelium)
BOTANICALS
Turmeric root whole powdered ... 250mg
(Curcuma longa)
Milk Thistle seed hydroethanolic extract ... 230mg
(Silybum marianum)
Black Pepper fruit ... 20mg
(Piper nigrum)
Other Ingredients: freeze-dried myceliated brown rice, Pullalan (an extra-cellular polysaccharide), and maltodextrin
These statements have not been evaluated by the Food and Drug Administration.
This product is not intended to diagnose, treat, cure or prevent any disease.
KEEP OUT OF REACH OF CHILDREN.