Mycoceutics MycoPhyto
EcoNugenics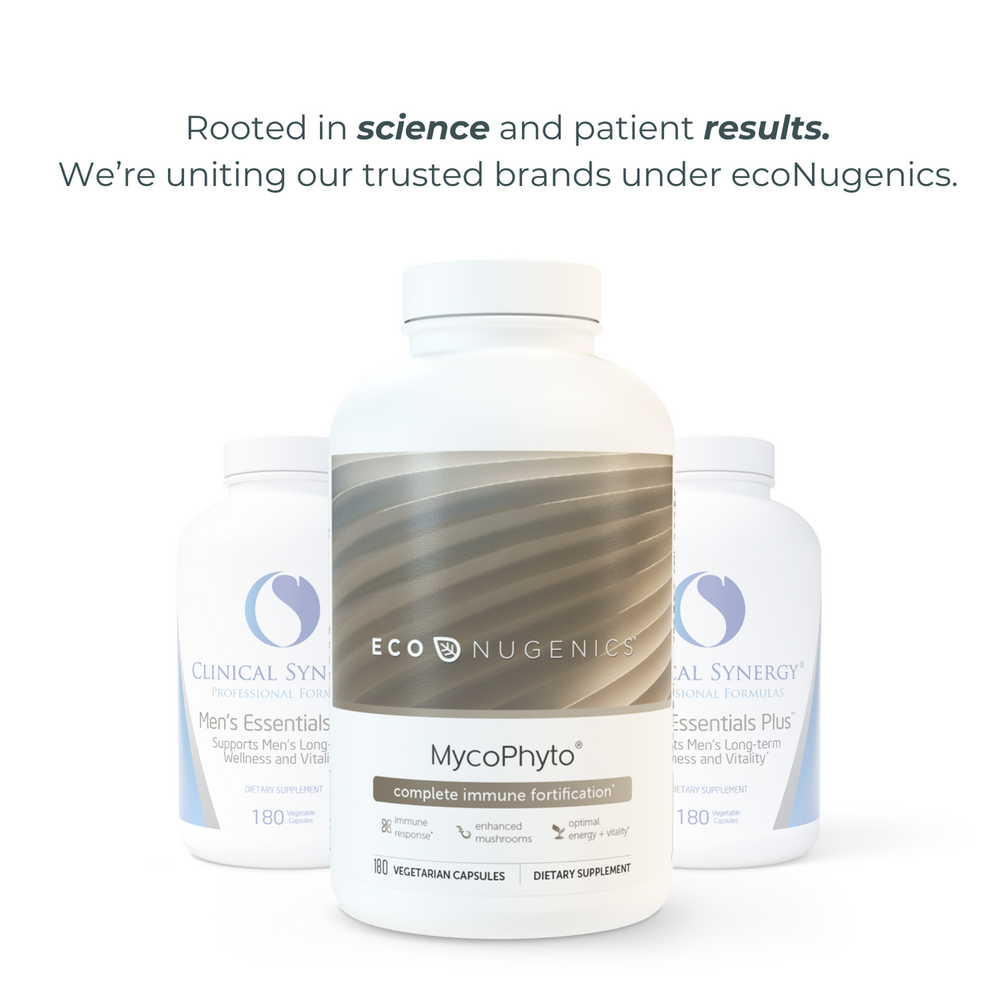 SKU: EC2-6252
Physician formulated by isaac eliaz, Md, MycoPhyto complex is an all-natural super-immunity compound, enhanced by a revolutionary growing technique.*
•Supports Cellular Health*
•Supports Healthy Immune Function*
•Vegetarian/Vegan Safe; Gluten & Allergen Free
the mushrooms in MycoPhyto complex provide acute and long-term immune support, while additional beta-glucans (natural immune promoting phytochemicals) further strengthen the formula and help promote vitality and resilience.*
Your immune system is the single most effective weapon your body has to defend against continual attack. When it is working correctly, your immune system's "defender" cells quickly seek out toxins, bacterial and viral invaders that cause health problems—and disable them. a strong, fortified immune system is awake and alert, destroying pathogens before health is compromised. Medicinal mushrooms support this process and can act within hours of consumption.*

Suggested Use:
As a dietary supplement, take 1 - 6 capsules 1 - 3 times daily, or as directed by your health care practitioner.
Serving Size: 6 capsules
Amount Per Serving
MycoPhyto® Proprietary Blend ... 3.84g
Coriolus (Trametes versicolor), Reishi (Ganoderma lucidum), Agaricus
(Agaricus blazei), Cordyceps (Cordyceps sinensis), Umbellatus (Polyporus umbellatus), Maitake (Grifola frodosa)
Beta-1, 3-glucan ... 150mg
(purified from Saccharomyces cerevisiae)
Other Ingredients: Vegetable capsule (natural vegetable cellulose, water), magnesium stearate, stearic acid, silicon dioxide, microcrystalline cellulose.

MycoPhyto® complex is 100% natural, gluten and allergen free, and vegetarian/vegan safe.

Prop 65 WARNING: Reproductive Harm – www.P65Warnings.ca.gov