NAC 600mg
Metabolic Maintenance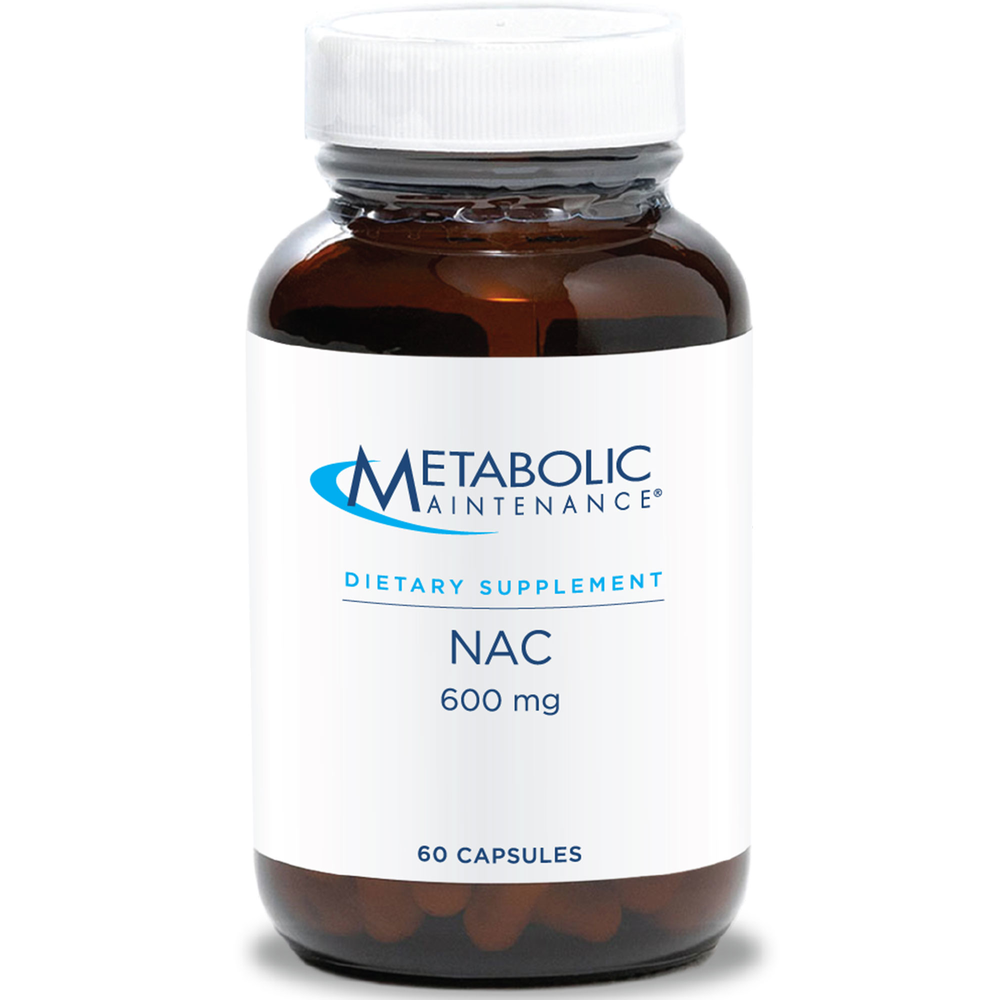 SKU: ME3-00150
N-Acetyl-L-Cysteine (NAC) is an amino acid that supports detoxification, reduces oxidative stress, and helps stabilize blood sugar. NAC aids the body's phase II detoxification pathways, glutathione conjugation and sulphation. By providing the limiting factor in glutathione synthesis, NAC helps to restore intracellular glutathione levels. * Since NAC plays a major role in detoxification, it may offer protection against daily exposure to environmental contaminants and toxins. *
Promotes healthy glutathione levels*
Supports detoxification pathways*
Helps loosen and clear mucous*
One (1) capsule daily, or as directed by a healthcare professional.
Serving Size: 1 Capsule
Amount Per Serving
N-Acetyl-L-Cysteine ... 600mg*
Other Ingredients: Vegetarian cellulose capsule.
This product does not contain
Caution: Pregnant or lactating women, consult your healthcare professional before taking this product.
Keep tightly closed in a cool, dry place, out of the reach of children.