Nattokinase with Vitamin E
Progressive Labs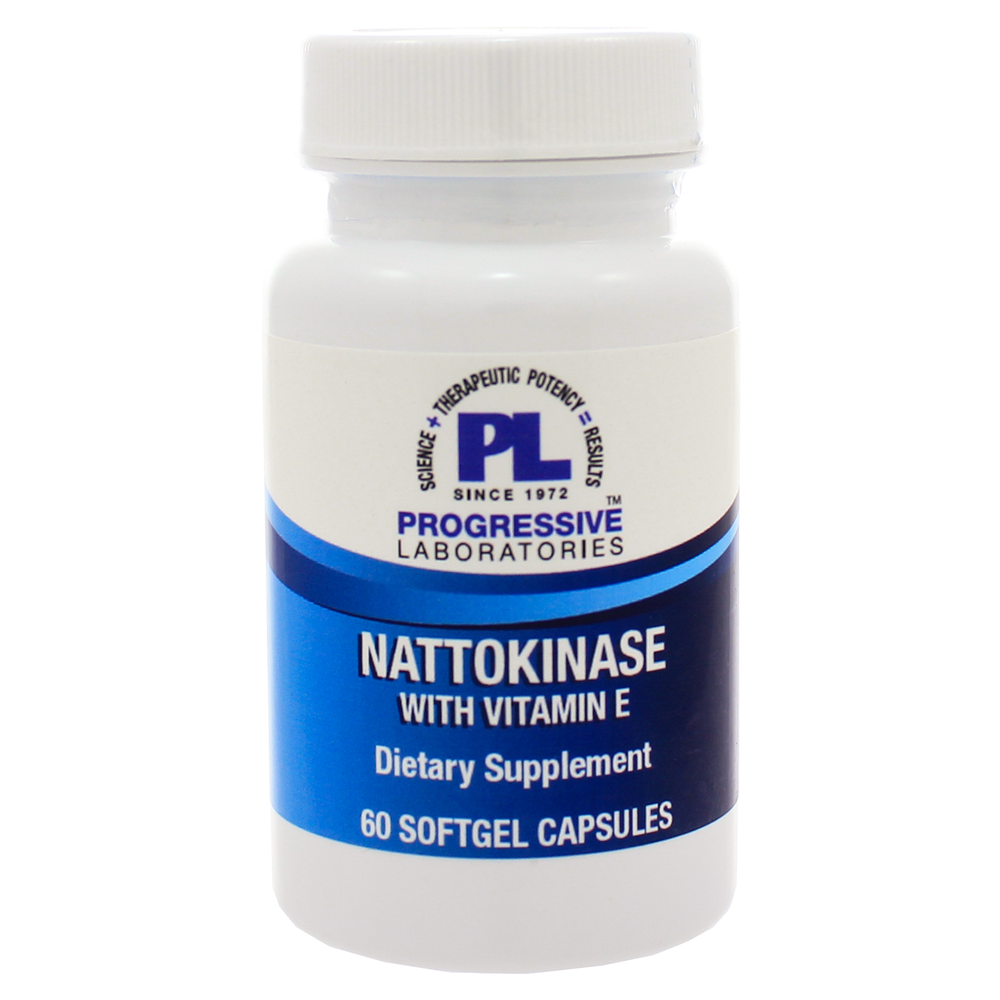 SKU: PGV-448
Nattokinase Plus 60sg is available by Progressive Labs.

Natto is a traditional Japanese food and is commonly eaten for breakfast in Japan. Natto is known as a nutritious food in Japan, and the popularity has been increasing in recent years. Natto is a good source of protein and vitamin B2, which keeps your skin young. Natto is also rich in vitamin K2, which is helpful in preventing osteoprosis. Further, a fibrinolytic enzyme found in natto is called nattokinase. Nattokinase is reported to reduce and prevent blood clot, reducing the potential for heart attacks and strokes.
Two (2) softgel capsules daily, or more, as directed by a doctor.
Vitamin E ...20 IU
(as d-alpha tocopherol)
Nattokinase 20, 000 FU/g ...100mg
Contains - Rice bran oil, Gelatin, Glycerin, Purified Water, Lecithin (Soy), Yellow Beeswax, Turmeric and Glycerin Complex, Titanium Dioxide
Keep out of reach of children.