NeuroCalm
Designs for Health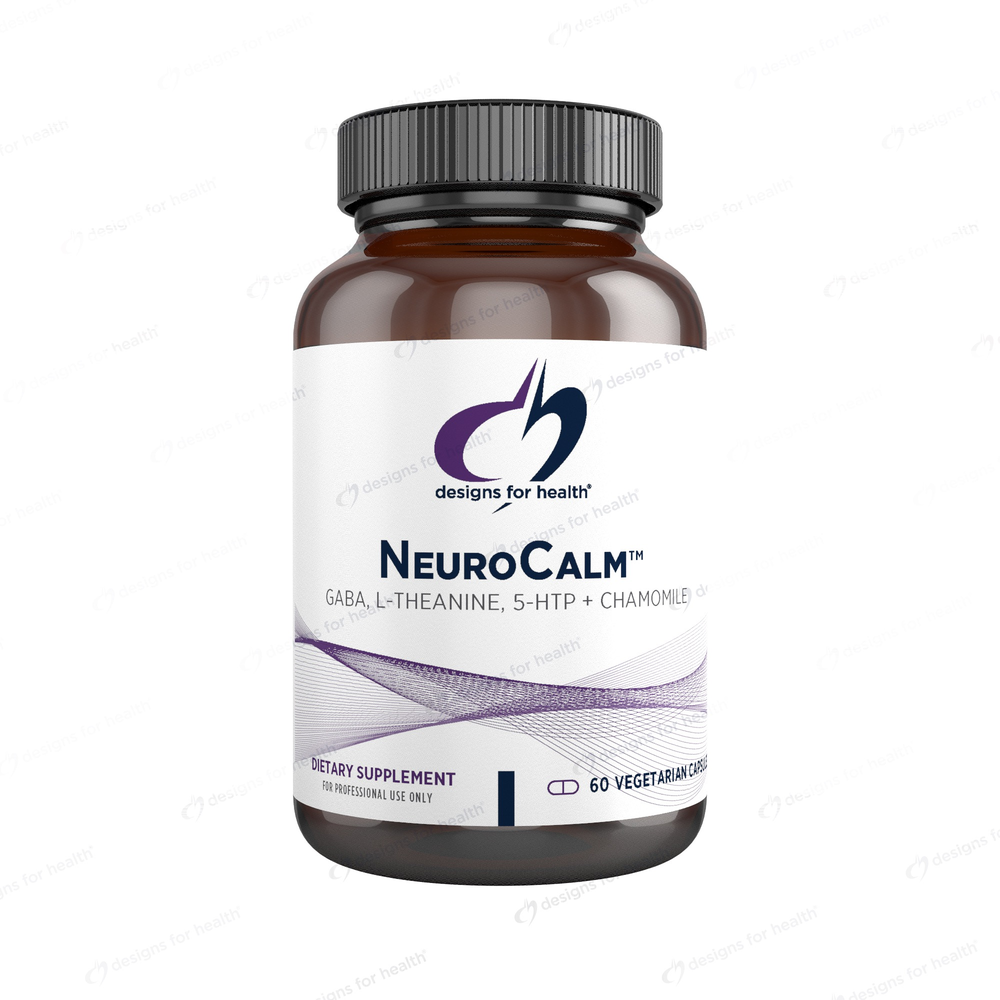 SKU: DFH-NEUCLM
NeuroCalm™ is designed to promote activity of GABA and serotonin, which may help support healthy mood, cravings, and feelings of calm, satiety, and satisfaction.* NeuroCalm™ contains PharmaGABA™, a form of GABA naturally manufactured via a fermentation process, which is considered more effective than chemically produced synthetic forms. Support for the production of calming neurotransmitters is also provided by L-theanine and taurine.
Made with non-GMO ingredients.
As a dietary supplement, take two capsules per day, or as directed by your health care practitioner.
Serving Size: Two Capsules
Amount Per Serving
Vitamin B-6 ... 2.5mg
(as Pyridoxal-5-Phosphate)
Vitamin B-12 ... 1000mcg
(as Methylcobalamin)
Magnesium ... 75mg
(as Di-Magnesium Malate)
Inositol ... 400mg
Taurine ... 300mg
Chamomile ... 200mg
(Matricaria chamomilla)(flower)
gamma-Aminobutyric acid ... 100mg
(as PharmaGABA™)
L-Theanine ... 100mg
5-HTP ... 50mg
(5-Hydroxytryptophan)
Phosphatidylserine ... 50mg
(from sunflower lecithin)
Other Ingredients: Cellulose (capsule), silicon dioxide, vegetable stearate.
This product does not contain gluten.
PharmaGABA™ is a trademark of Pharma Foods International Co., Ltd.
NOTICE
Color, size or shape may appear different between lots.
Store at room temperature. Keep out of reach of children.