Niacin 500mg Extended Release
Vital Nutrients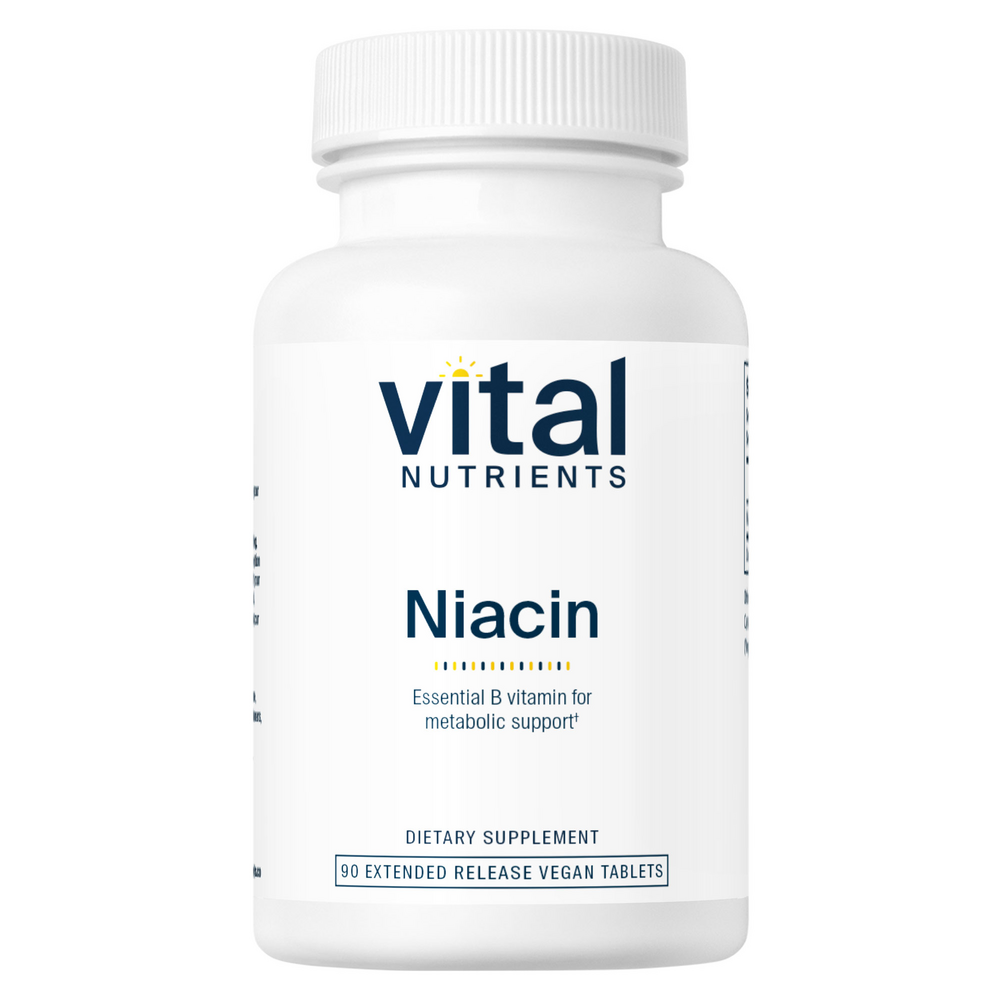 SKU: VN-NIA
Supports healthy cholesterol levels*
Promotes healthy lipid metabolism*
Time release coating reduces or eliminates flushing for most people*
Niacin 500mg Extended Release tablets contain Niacin (vitamin B3), a water soluble vitamin with an important role in cellular metabolism.* Niacin has a very long clinical use history and has been shown to support lipid metabolism, Cholesterol, LDL, Lipoprotein (a) and HDL.* Niacin has an impressive record of nutritional supportive effects on cholesterol metabolism that are documented in numerous clinical trials.* Clinical studies also suggest niacin may also support the peripheral circulatory system and healthy fibrinogen production.* Vital Nutrients Niacin 500mg Extended Release Tablets contain a time-release matrix that slowly secretes niacin into the body, reducing or eliminating the likelihood of flushing for most people.* Clinical trials have demonstrated bioavailability and tolerance of Vital Nutrients extended release Niacin.* 1500 mg per day supports lipid metabolism.*
Take 1 tablet twice daily, or as directed by a healthcare practitioner.
Serving Size: 1 tablet
Amount Per Serving
Niacin ... 500mg
(no flush, extended release)
Other Ingredients: Vegetable Waxes (Rice Bran, and/or Carnauba), Stearic Acid (Veg), Magnesium Stearate (Veg), and Silica.
Warning: Do not take niacin unless recommended by and taken under the supervision of a physician if you have any of the following conditions: gallbladder disease, gout, arterial bleeding, glaucoma, diabetes, impaired liver function, peptic ulcer, pregnancy or lactating women.