NOX Flo SR™
Tesseract Medical Research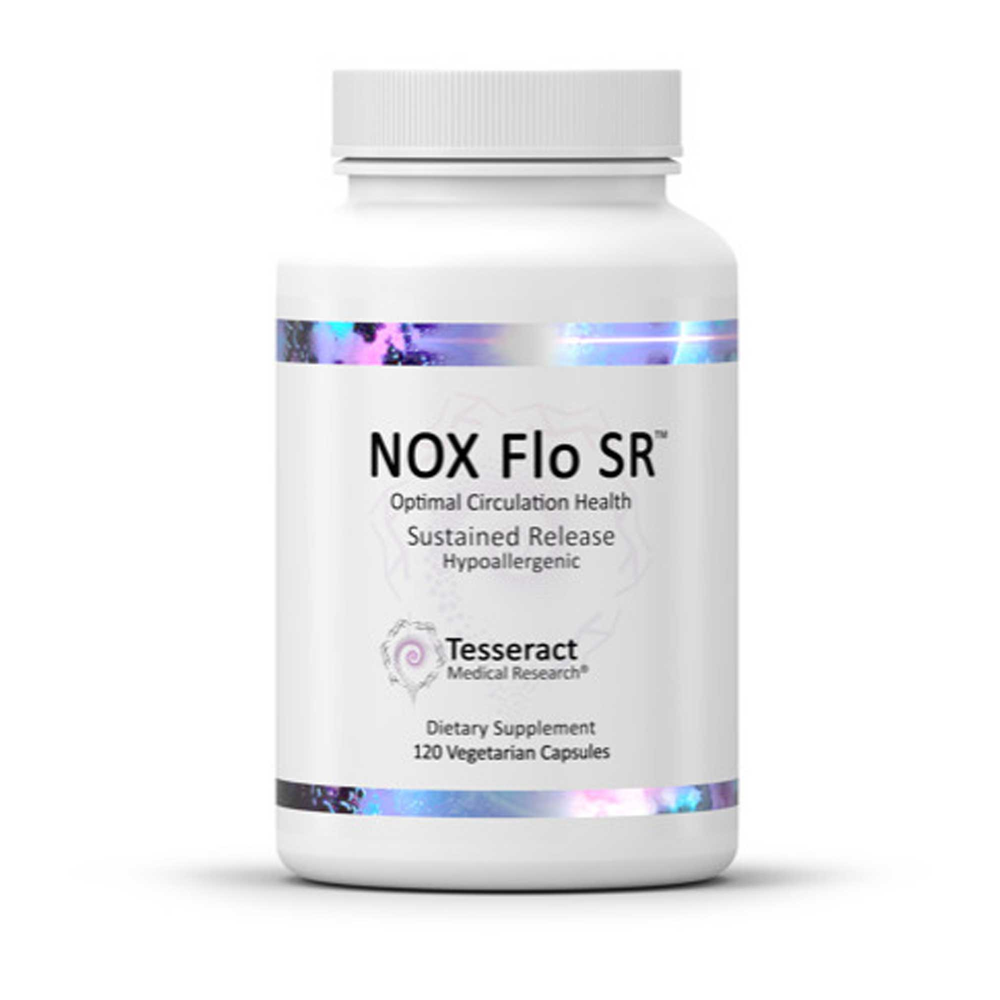 SKU: TES617-CV000
NOX Flo SR is formulated to provide highly advanced endothelial and vascular support for optimal circulatory function. NOX Flo SR increases nitric oxide (NO) production to mitigate vascular oxidative stress and arterial stiffness, thereby enhancing vasodilation. Several circulatory conditions, including deep vein thrombosis, venous insufficiency (varicose veins), atherosclerosis, hypertension, and erectile dysfunction are associated with compromised endothelial and vascular function.

Suggested Use: Take 2 capsules two times daily, or as recommended by your healthcare professional.

Serving Size: Two Capsules

Amount Per Serving
S-Isomeric Rutinoside Proprietary Complex ... 450mg
L-Citrulline ... 250mg
Coenzyme Q10 Proprietary Complex ... 50mg
R-Lipoic Acid Proprietary Complex ... 50mg

Other Ingredients: Hypromellose (derived from cellulose) capsule, high and low viscosity hydroxypropyl methylcellulose (sustained release), calcium laurate, and plant derived enzyme.
If pregnant, nursing, or taking prescription drugs, consult your healthcare professional prior to use.