Ortho Spore IG™
Ortho Molecular Products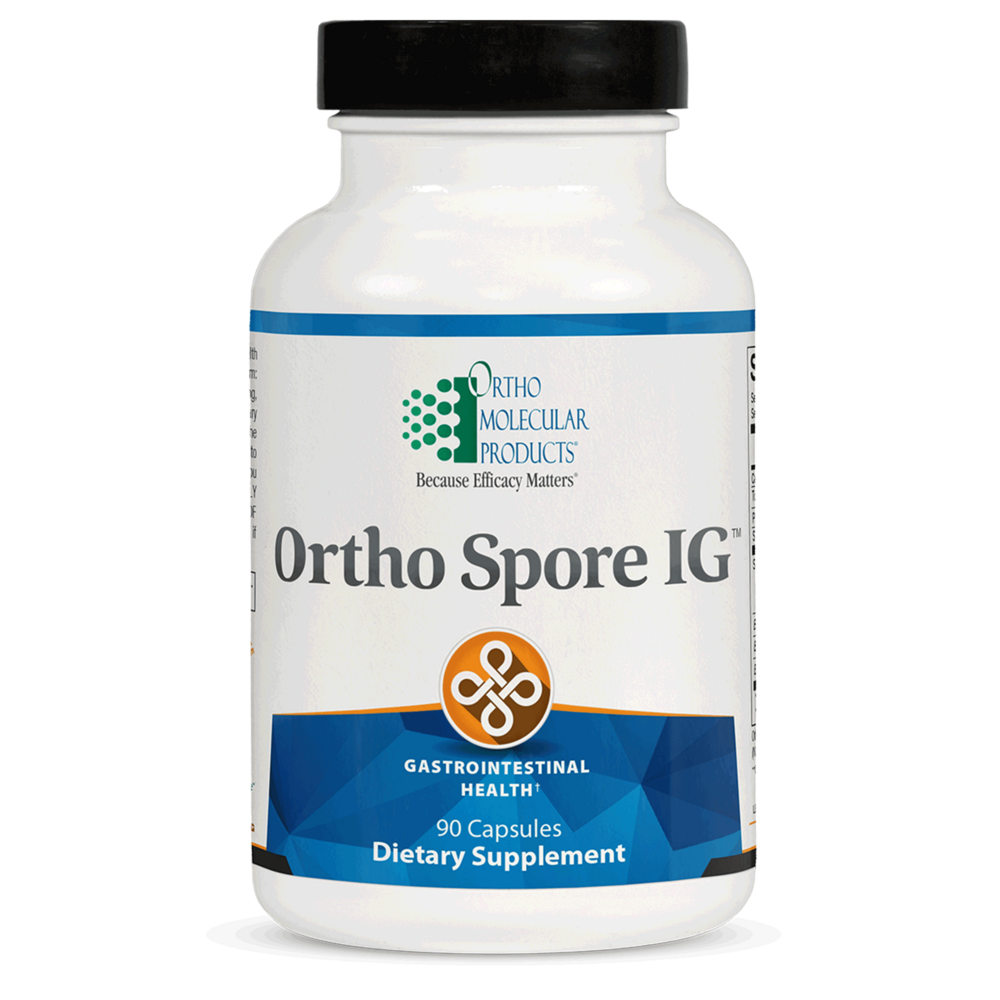 SKU: OHM-475090
Ortho Spore IG™ is a spore-based, broad-spectrum probiotic formula designed to promote a healthy gut microflora, protect mucosal integrity, and relieve small intestinal bacterial overgrowth (SIBO). Uniquely included in this formula are serum-derived bovine immunoglobulins that bind to and eliminate microbes and toxins that are common in SIBO.
Suggested Use:
Take 3 capsules per day or as recommended by your health care professional.


Serving Size: 3 Capsules

Amount Per Serving
Calories … 5
Protein … 1 g
Sodium … 5 mg
Serum-Derived Bovine Immunoglobulin Concentrate … 1 g
(ImmunoLin®)
Immunoglobulin G … 480 mg
(IgG)
Bacillus coagulan … 26 mg (2 Billion CFU)
(SNZ1969)
Bacillus clausii ... 13 mg (1 Billion CFU)
(B106)
Bacillus subtilis ... 6.5 mg (1 Billion CFU)
(HS43)

Other Ingredients: Microcrystalline Cellulose, Hypromellose (Natural Vegetable Capsules) and Silicon Dioxide.