SBI Protect Capsules
Ortho Molecular Products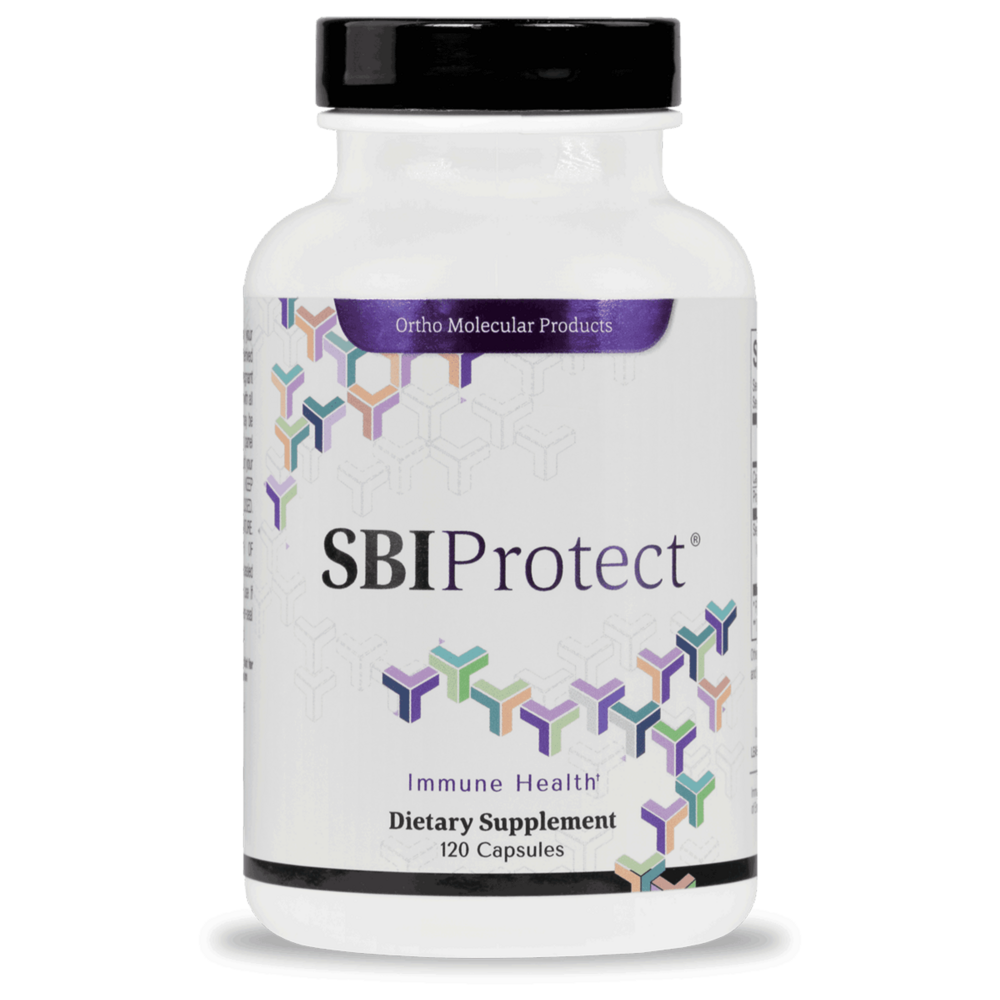 SKU: OHM-265120
SBI Protect Capsules
SBI Protect is the only purified, dairy-free source of immunoglobulin G (IgG) available as a dietary supplement. Pure IgG helps to maintain a healthy intestinal immune system by binding a broad range of microbes and toxins within the gut lumen.*
4 capsules per day or as recommended by your health care professional.
Serving Size: 4 Capsules
Amount Per Serving
Calories
10
Protein
2 g
Serum-Derived Bovine
Immunoglobulin Concentrate (ImmunoLin®
2.42 g
Immunoglobulin G (IgG)
1.15 g
Other Ingredients
Natural Vegetable Capsules, and Magnesium Stearate.

Does Not Contain
Gluten, corn, yeast, artificial colors and flavors.
If you are pregnant of nursing, consult your health care professional before taking this product.