SBI Protect Powder
Ortho Molecular Products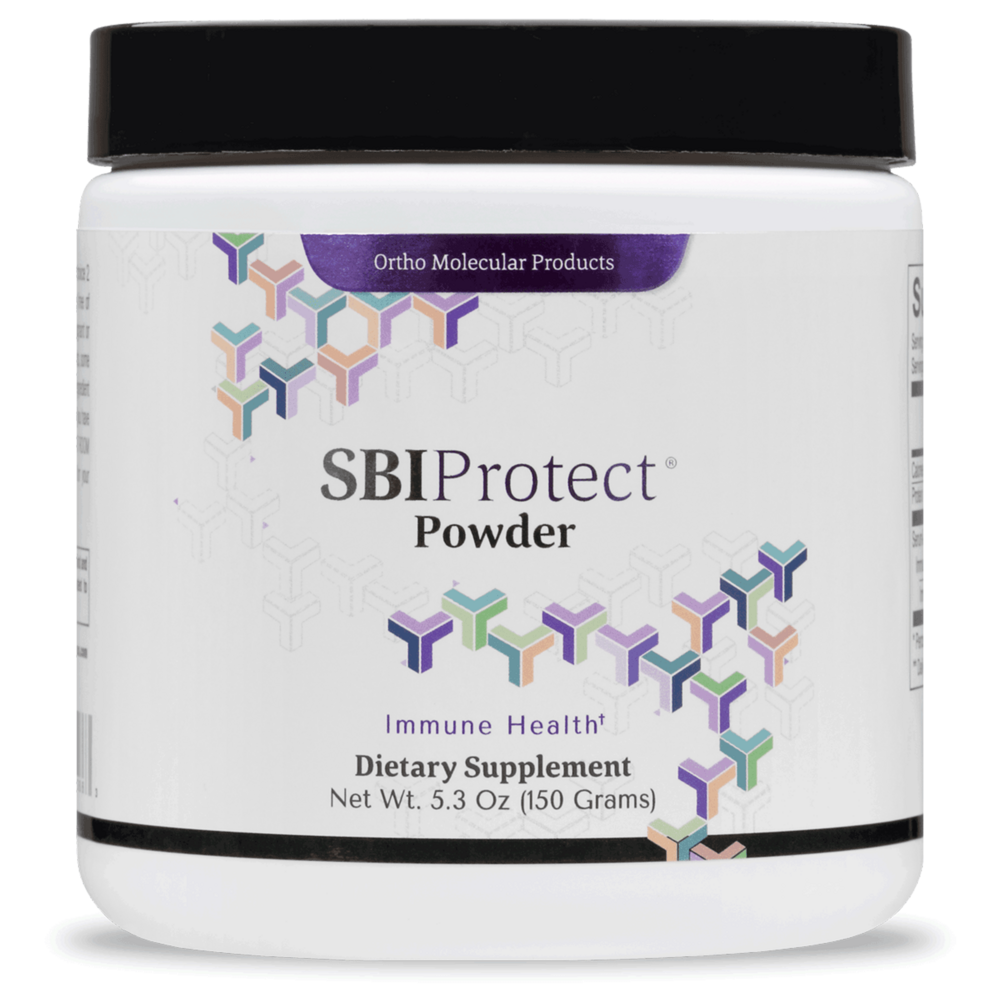 SKU: OHM-266060
SBI Protect Powder
SBI Protect is the only purified, dairy-free source of immunoglobulin G (IgG) available as a dietary supplement. Pure IgG helps to maintain a healthy intestinal immune system by binding a broad ranges of microbes and toxins within the gut lumen.*
1 scoop (2.5 grams) in 4 ounces of water or the beverage of your choice 2 times daily or as recommended by your health care professional.
Serving Size: 1 Scoop (2.5 Grams)
Amount Per Serving
Calories
10
Protein
2 g
Serum-Derived Bovine
Immunoglobulin Concentrate (ImmunoLin®)
2.5 g
Immunoglobulin G (IgG)
1.2 g

Does Not Contain
Gluten, corn, yeast, artificial colors and flavors.
If you are pregnant of nursing, consult your health care professional before taking this product.