OsteoHerbal
Health Concerns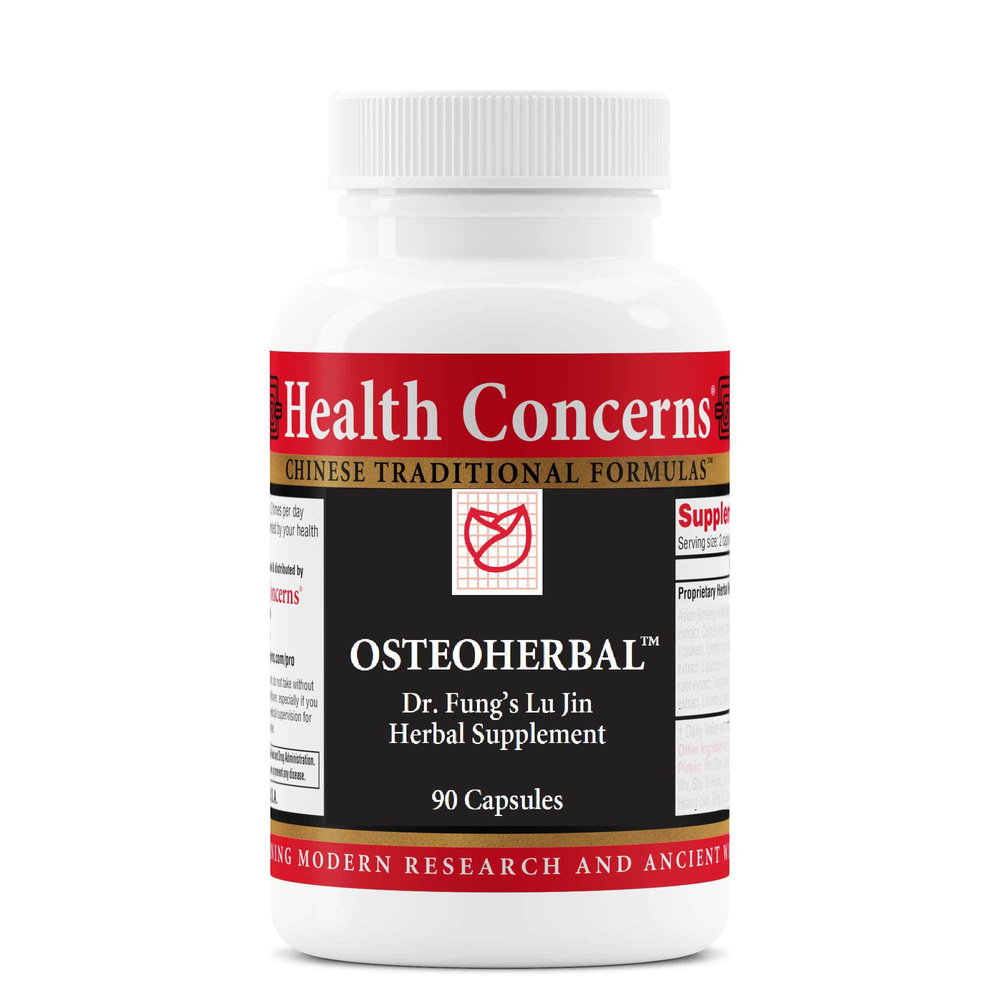 SKU: HE2-1HO700090
Dr. Fung's Lu Jin Herbal Supplement

Chinese Therapeutic Effects: Strengthens the Bones. Tonifies the Qi of Organs. Invigorates the Blood. Tonifies Yang.
Internal: 3 capsules TID between meals


Serving Size: 3 Tablets

Amount Per Serving
Proprietary Blend ... 2250mg
Deer antler (corni cervi) (lu jiao), Epimedium leaf (yin yang huo), Cistanche salsa herb (rou cong rong), Rehmannia (cooked) root (shu di huang), Tortoise shell (from Chinemys reevesii) (gui ban), Spatholobus stem (ji xue teng), Ardisia gigantifolia root (zou ma tai), Cinnamon twig (gui zhi), Ligusticum root (chuan xiong), Red Peony root (chi shao), Chaenomelis fruit (mu gua), Evodia fruit (wu zhu yu), Codonopsis root (dang shen), Tang Kuei root (dang gui), Licorice root (gan cao)

Other Ingredients: Vegetable Gum, Silicon Dioxide, Stearic Acid, Cellulose
Do not take without first consulting your healthcare provider.

This product is not intended for use by pregnant women.