Pancreatic Enzyme
Pure Encapsulations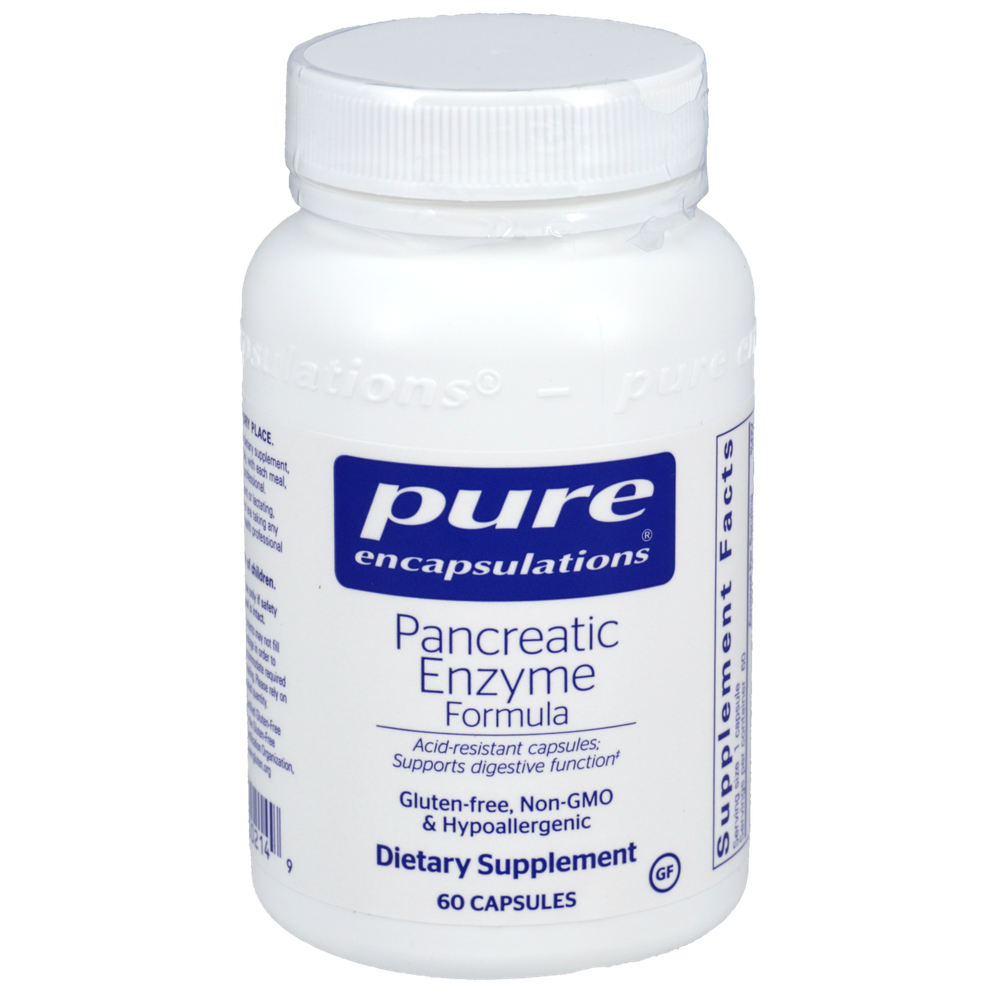 SKU: PUR-PE6
Pancreatic Enzyme Formula is designed to aid the bodys natural digestive process. Pancreatic Enzyme Formula provides enzymes that are naturally secreted by the pancreas and are essential to the digestion of food and absorption of nutrients.*
Provides digestive support*
Supports optimal digestion of food and absorption of nutrients*
Made with hypoallergenic ingredients
This formula is designed to aid the bodys natural digestive process. It provides a highly concentrated form of enzymes naturally secreted by the pancreas which are essential to the digestion of food and absorption of nutrients. The formula contains lipase, which digests fat; proteases, which digest protein; and amylases, which digest starch.
As a dietary supplement, take 1 capsule, 3 times daily, with each meal, or as directed by a health professional.
Serving Size:
1 capsule
Amount Per ServingPancreatin
... 500mg
(from porcine) (lactose free)providing:lipase 17,500 USP unitsprotease 110,000 USP unitsamylase 120,000 USP units
Other ingredients:
vegetarian capsule (cellulose, gellan gum, water), hypoallergenic plant fiber (cellulose)
If pregnant or lactating, consult your physician before taking this product.