Pantethine 300mg (Pantesin)
Ecological Formulas/Cardiovascular Research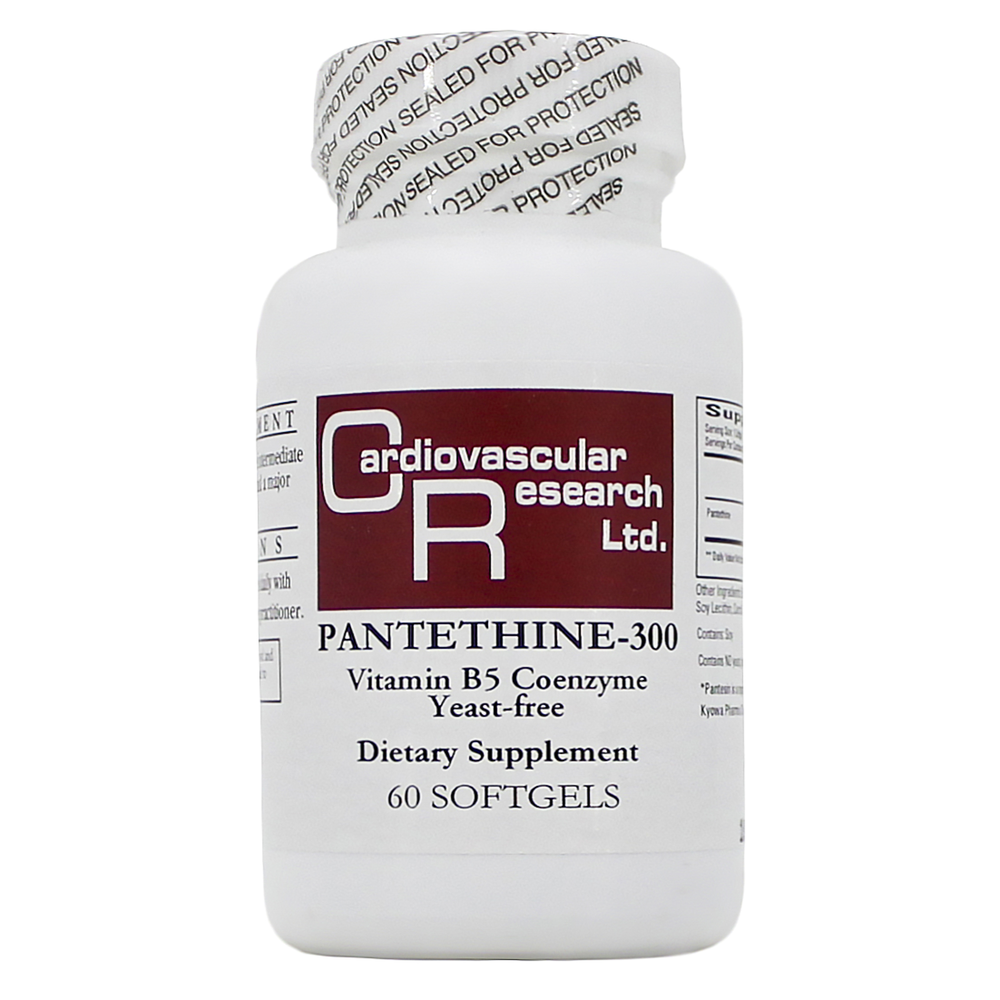 SKU: CVR-PANT2
Pantethine-300 is a biologically active, intermediate form of pantothenic acid (vitamin B5) and a major precursor of co-enzyme A.
As a dietary supplement, take one softgel daily with meals, or as directed by your healthcare practioner.
Serving Size: 1 Softgel
Amount Per Serving
Pantethine ... 300mg
Other Ingredients: Rice Bran Oil, Gelatin, Glycerin, Water, Yellow Beeswax, Soy Lecithin, Carob Color.
Contains soy.
Does not contain: yeast, gluten, wheat, yeast, casein, corn, dairy, egg, fish/shellfish, tree nuts, and GMOs.
*Pantesin is a registered trademark of Kyowa Pharma Chemical Co. Ltd.