Paracid Forte - California Only
Ortho Molecular Products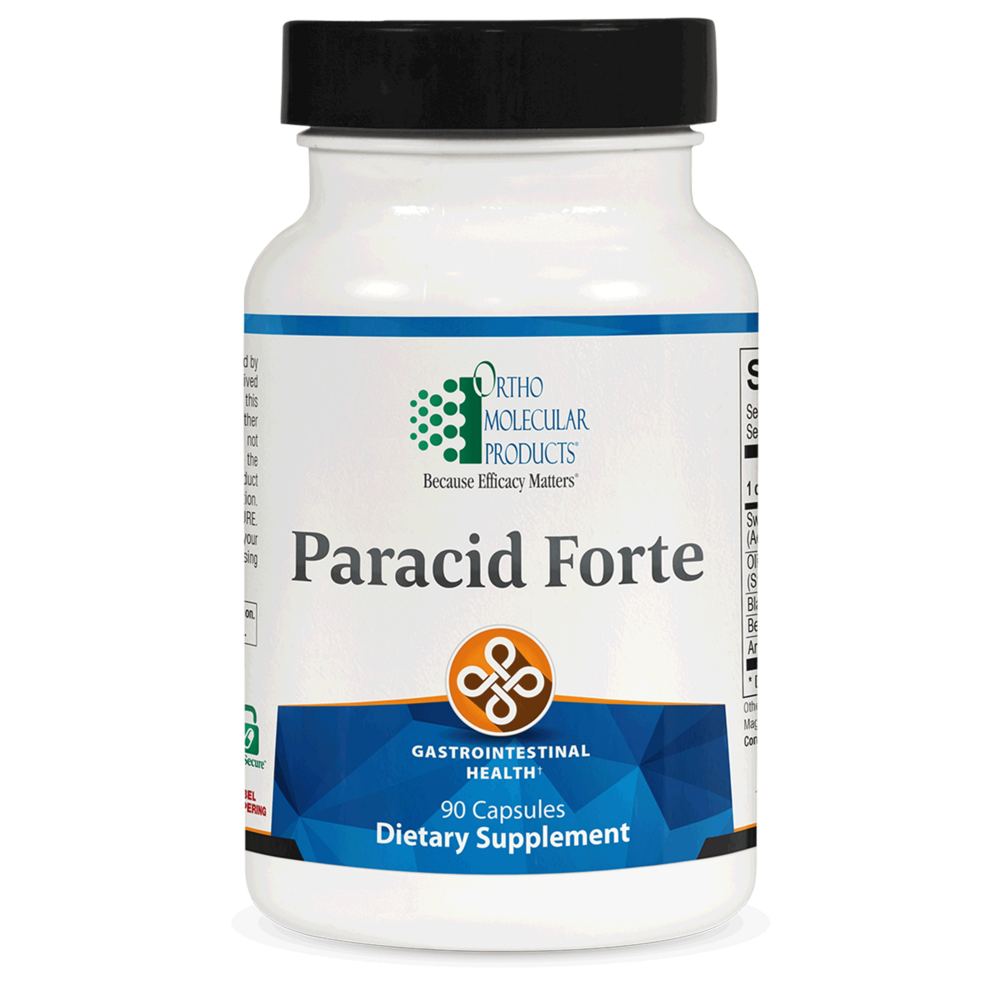 SKU: OHM-814090C
Paracid Forte supports healthy microbial balance in the GI tract.
Gastrointestinal health is directly affected by factors, such as exposure to microbes, poor diet and a stressful lifestyle, that can negatively impact immune function. The prevalence of refined sugars and carbohydrates and the low presence of fiber in the modern diet has been directly linked to the alteration of the colonic environment. Since the body's immune system is a complex and dynamic defense system, healthy microbial balance and antioxidant support help ensure more optimal immune function.
The ingredients in Paracid Forte support healthy microbial balance in the GI tract by supplying botanicals shown to create a hostile environment for microbes.
Supports Healthy Microbial Balance in the GI Tract
Supports Healthy Immune Function
Suggested Use:
Take 1 capsule three times per day or as recommended by your health care professional.
Serving Size: 1 Tablet
Amount Per Serving
Sweet Wormwood … 150mg*
(Aerial Portion)
Olive Leaf Extract … 100mg*
(Standardized to contain 20% Oleuropein)
Black Walnut Hulls … 85mg*
Berberine Hydrochloride Hydrate … 75mg*
Artemisinin … 25mg*
Other Ingredients: Natural Vegetable Capsules, Microcrystalline Cellulose, Magnesium Stearate, and Silicon Dioxide.
Does Not Contain:
Gluten, yeast, artificial colors and flavors.
Caution:
Do not consume this product if you are pregnant or nursing. Consult your physician for further information.