Omega-3 Pet
Nordic Naturals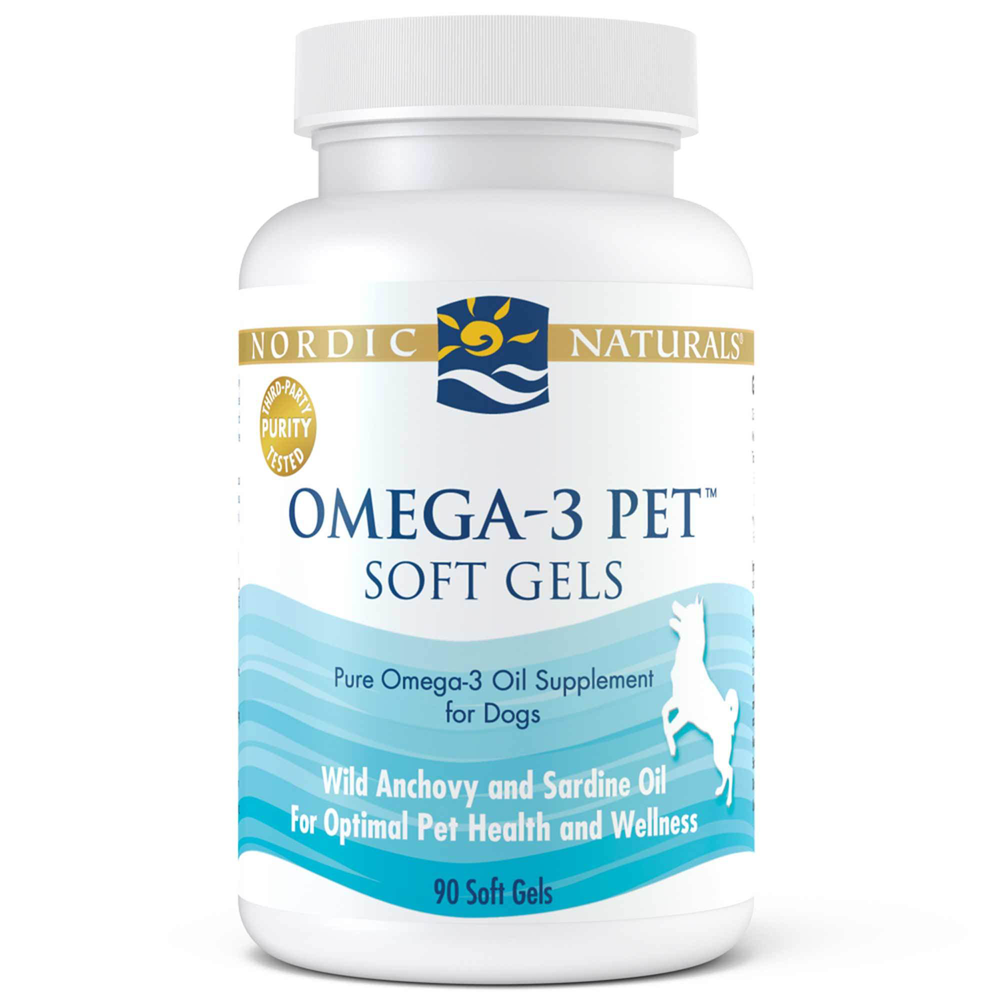 SKU: NORD-50502
Made exclusively from sustainably sourced sardines and anchovies, our Omega-3 Pet™ formula safely provides the daily omega-3s your dog or cat needs to live an active, happy life.
Supports brain and eye development and maintenance
Supports heart health
Safe for dogs and cats
Award winner! Whole Foods Magazine's Natural Choice Award; Vitamin Retailer's Best Pet Health Supplement; Taste For Life's Essentials Award
Suggested Use:
Use one soft gel for every 20 lbs of body weight. 1 soft gel contains 165 mg EPA/105 mg DHA/330 mg total omega-3 fatty acids.
Serving Size:
1 Soft Gel = 1500mg
1 soft gel contains 1000mg fish oil
Amount Per ServingCrude Fat
... 67%
(min)
Moisture
... 4%
(max)
Eicosapentaenoic Acid
(EPA) 11%
Docosahexaenoic Acid
(DHA) 7%
Total Omega-3 Fatty Acids
... 22%
Ingredients:
anchovy oil, sardine oil, d-alpha tocopherol (a preservative).
Non-GMO