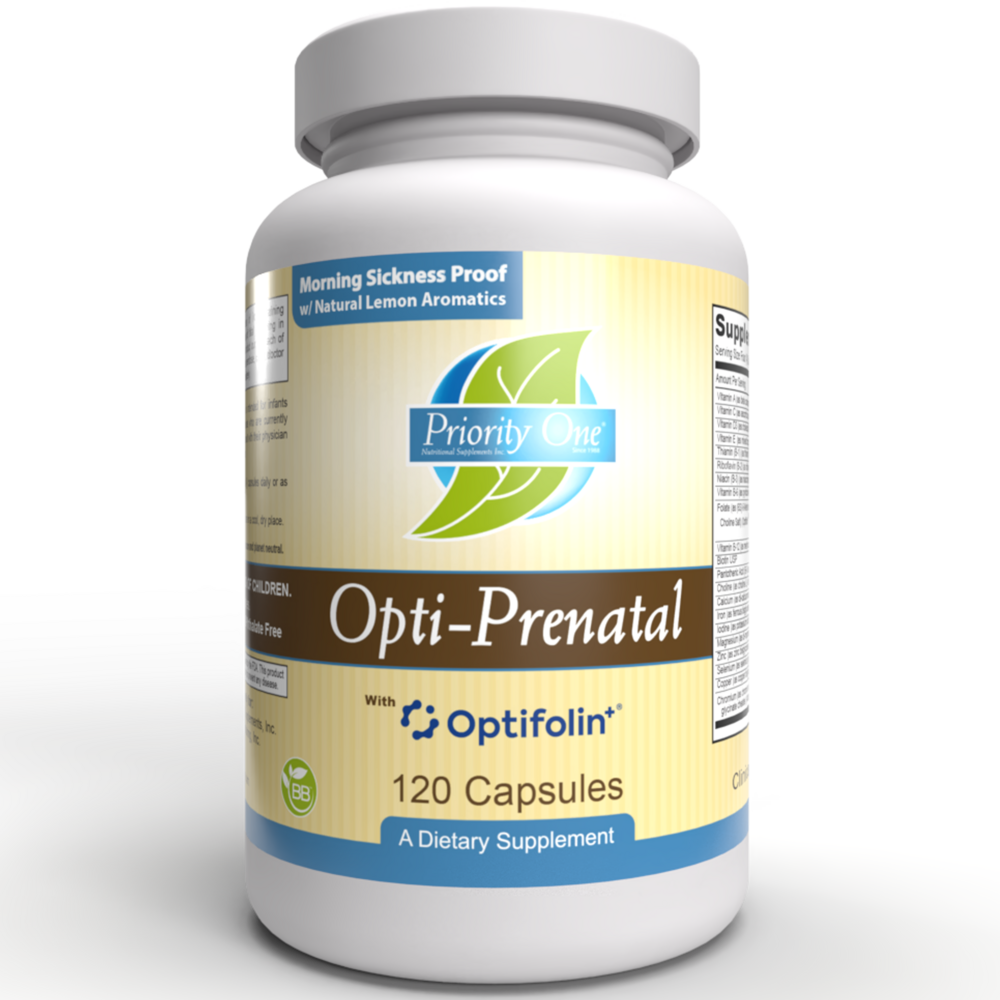 SKU: PR7-1025
A broad-spectrum pre-natal vitamin. Some studies show raspberry leaf and enzymes
can lessen morning nausea.*
Providing nutritional support for pregnant and lactating
women and their babies.*
Suggested Use:
Adults take two (2) capsules three (3) times
daily, as a dietary supplement.
Any recommendations made are based solely
upon the discretion of a physician.

Serving Size: Six (6) Capsules
Amount Per Serving:
Vitamin A ... 5, 000IU
(Acetate)
Vitamin B-1 ... 30mg
(Thiamine HCI)
Vitamin B-2 ... 30mg
(Riboflavin)
Vitamin B-5 ... 75mg
(Pantothenic Acid)
Vitamin B-6 ... 100mg
(Pyridoxine HCI)
Vitamin B-10 ... 75mg
(PABA)
Vitamin B-12 ... 250mcg
Vitamin C ... 1, 000mg
Vitamin D ... 400IU
(Ergocalciferol)
Vitamin E ... 400IU
(d-Alpha Tocopherol)
Vitamin K ... 30mcg
(Phytonadione)
Niacinamide ... 30mg
Folic Acid ... 800mcg
Biotin ... 300mcg
Choline ... 25mg
(Bitartrate)
Inositol ... 25mg
Boron ... 3mg
Calcium ... 1, 000mg
(Citrate)
Magnesium ... 500mg
(Citrate)
Magnesium ... 500mg
(Oxide)
Zinc ... 25mg
(Citrate)
Iron ... 50mg
(Citrate)
Copper ... 3mg
(Citrate)
Selenium ... 100mcg
(Amino Acid Chelate)
Chromium ... 200mcg
(Amino Acid Chelate)
Potassium ... 99mg
(Gluconate)
Manganese ... 10mg
(Citrate)
Lecithin ... 150mg
Beta Carotene ... 10, 000IU
Raspberry Leaves ... 50mg
Ginger Root ... 200mg
Lemon Bioflavonoids ... 200mg
Hesperidin ... 20mg
Iodine ... 150mcg
(Kelp)
Glutamic Acid HCI ... 150mg
Rutin ... 20mg
Lipase ... 50mg
Amylase ... 50mg
Protease ... 50mg
Other Ingredients: Magnesium Stearate, Di-Calcium Phosphate.
Accidental overdose of Iron containing products is a leading cause of
fatal poisoning in children under age 6. In case of accidental overdose
call poison control immediately. If you are pregnant or breast feeding,
consult your physician before using this product.
*This statement has not been evaluated by the Food and Drug Administration. This product is not intended to diagnose, treat, cure or prevent any disease.