Probiotic Capsules 100 Billion
Amy Myers MD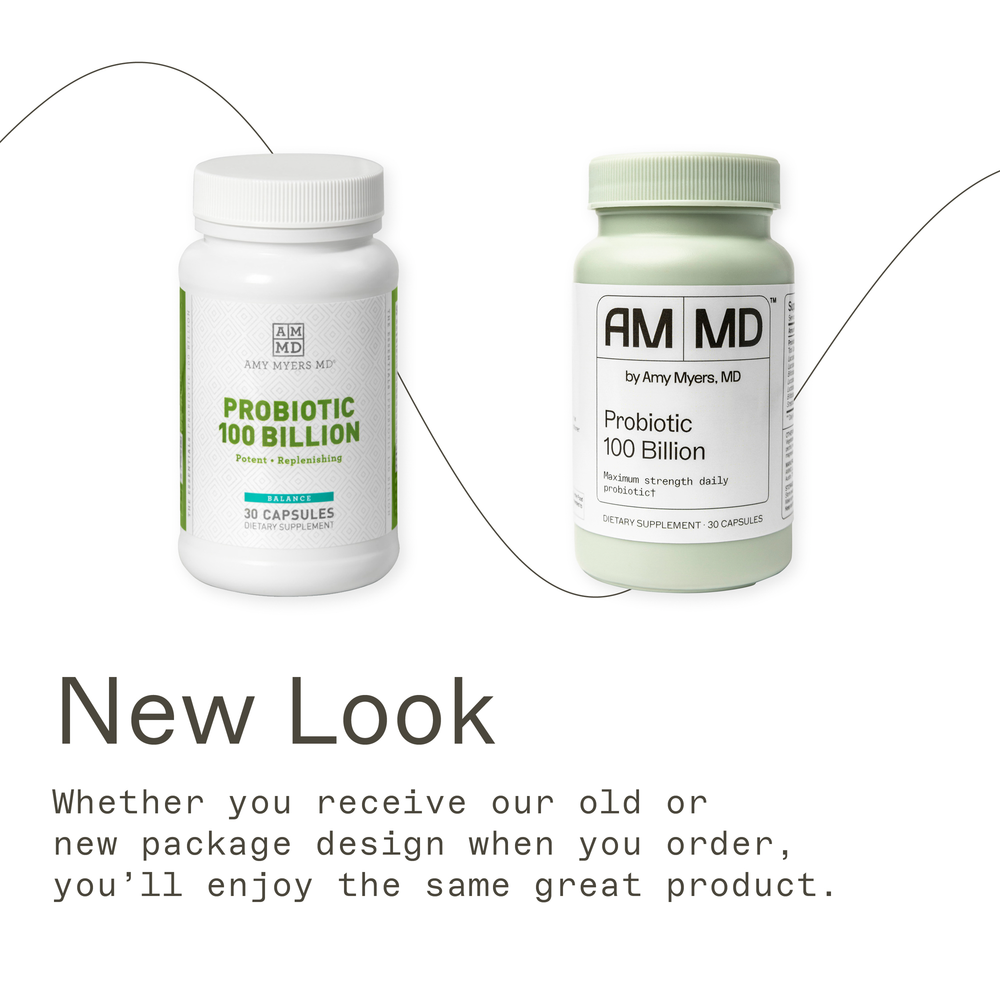 SKU: AMY512-PRO100CAP
Containing 14 of the most important probiotic bacteria strains for human health, physician-formulated extra-potent Probiotic Capsules 100 Billion helps restore a healthy intestinal microecology with 100 billion live active colony forming units (CFUs) per blister pack protected capsule. Does not require refrigeration.*
Suggested Use:
Take 1 capsule per day before a meal. Consult your physician before use.


Serving Size: One Capsule
Amount Per Serving
Sodium ... 20mg
Proprietary Probiotic Blend ... 480 mg
Total Cultures ... 100 Billion CFU
Lactobacillus acidophilus DDS®-1™
Lactobacillus rhamnosus
Bifidobacterium lactis
Lactobacillus plantarum
Lactobacillus paracasei
Lactobacillus casei
Bifidobacterium longum
Lactobacillus reuteri
Lactobacillus gasseri
Streptococcus thermophilus
Lactobacillus salivarius
Bifidobacterium bifidum
Lactobacillus fermentum
Lactobacillus helveticus
Other Ingredients: Microcrystalline cellulose, vegetable capsule (hypromellose, gellan gum), magnesium stearate, silica.

Does not contain: Gluten, wheat, dairy, soy, or GMOs.
Ideal for Vegans, Vegetarians.
Trademark™
Warning: Keep out of reach of children.
Store away from heat and moisture. Make sure cap is tightly sealed.