ProOmega Lemon Liquid
Nordic Naturals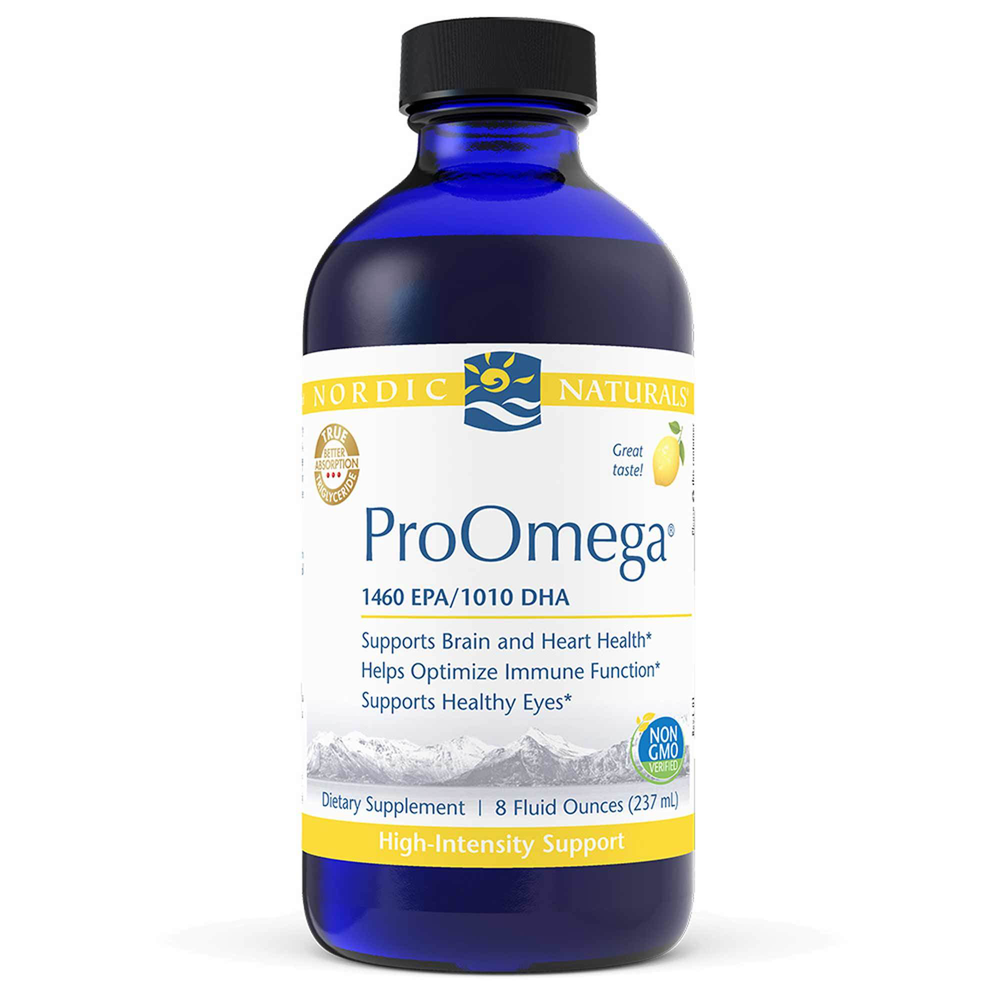 SKU: NORD-12126
Supports healthy glucose levels and longevity*
Double-strength EPA+DHA for increased omega-3 benefits in fewer servings
ProOmega® liquid provides exceptionally high levels of the omega-3 fats EPA and DHA. It is ideal for people wanting high intensity, therapeutic support in a smaller serving. Our most popular concentrate, ProOmega liquid has been shown by original research to support healthy lipid levels in professional athletes, bronchial health, and the body's ability to respond to stress in a healthy way.*
One-half to one teaspoon daily, with food, or as directed by your health care professional or pharmacist.
Serving Size: 1 Teaspoon (5mL)
Amount Per Serving
Calories ... 45
Calories from Fat ... 45
Total Fat ... 5g
Saturated Fat ... 0.2g
Trans Fat ... 0g
Cholesterol ... 10mg
Total Omega-3s ... 2840mg
EPA .... 1460mg
(Eicosapentoenoic Acid)
DHA ... 1010mg
(Docosahexaenoic Acid)
Other Omega-3s ... 370mg
Ingredients: purified deep sea fish oil (from anchovies and sardines), natural lemon flavor, d-alpha tocopherol, rosemary extract (a natural preservative).
No gluten, milk derivatives, or artificial colors or flavors.