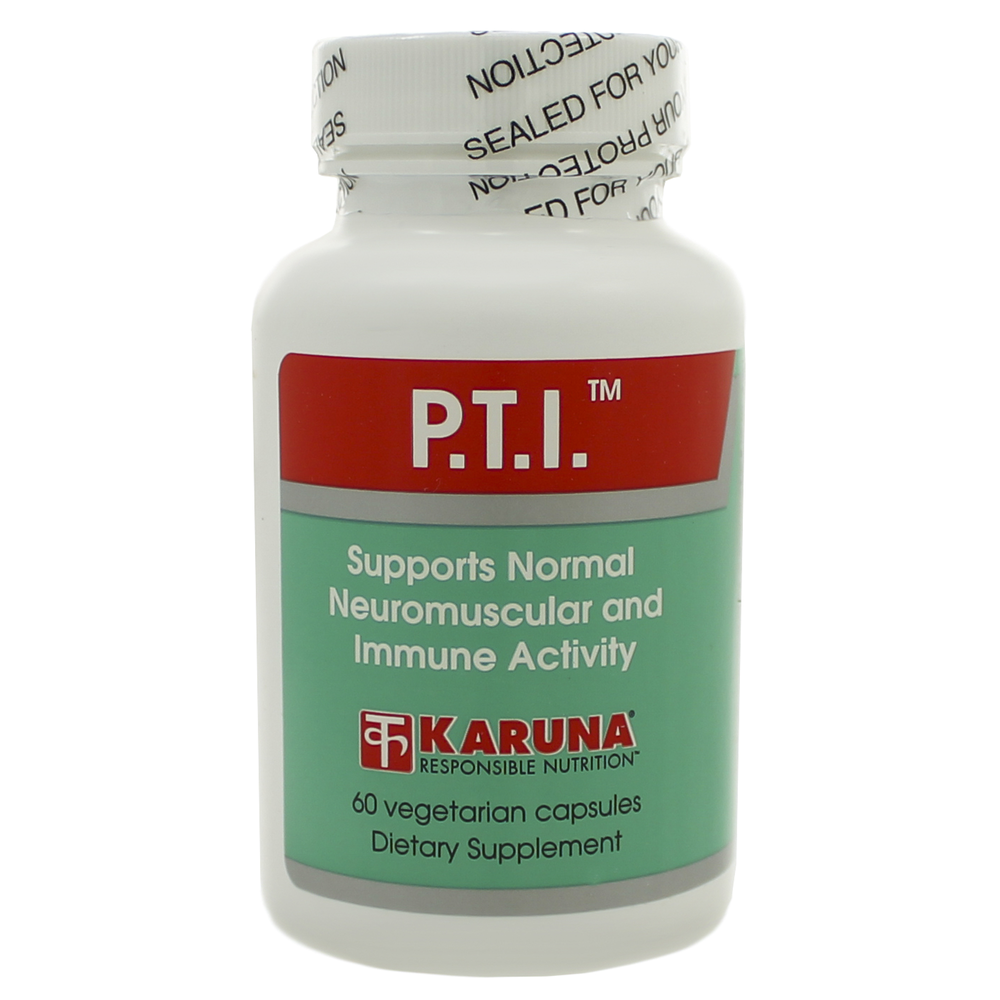 SKU: KAR-9113
Botanical and nutritional factors for pain, trauma and inflammation
Clinical research has documented that valerian/passion flower combinations may help stabilize mood and relieve nervous tension in humans.

Willow bark is a natural source of salicylates and other compounds possessing analgesic, anti-inflammatory and antioxidant effects.

Valerian has proven to be non-addictive and does not contribute to a hung-over morning feeling following use.

Valerian is a source of valepotriates and valerianic acids, which are understood to calm the CNS and relax muscles.

Bromelain is a proteolytic enzyme that can modify prostaglandins and augment the action of natural tissue proteases at the site of injuries. The resolution of the inflammatory process requires the degradation of inflammatory proteins, fibrin and cell debris in order to restore normal circulation and facilitate tissue repair.
Four capsules daily, or as directed.
P. T. I. - 4 capsules provide

Vitamin B3 (niacinamid)

200 mg

Vitamin B6 (pyridoxine HCI)

30 mg

Calcium (citrate)

100 mg

Magnesium (citrate)

100 mg

Potassium (chloride)

20 mg

Mixed Citrus Bioflavonoids
(50% conc.)

100 mg

Bromelain (1500 gdu/gm)**

300 mcg

Valerian
(Valeriana officinalis)***

300 mg

Passion Flower
(Psifli. incarnata) 4:1

300 mg

Wild Yam (Discorea villosa) 4:1

250 mg

Willow Bark (Salix alba)**** 4:1

200 mg

Black Cohosh
(Cimicifuga racemosa) 4:1

125 mg

* Daily Value (DV) not established
** Gdu/gm (gelatin digestive units) a standard rating of enzyme potency
*** Standardized to 0.8% valerenic acid
**** Standardized to 11% salycin (containing the active ingredient magnesium salicylate)
Because of some of the ingredients of willow bark, salicylate-sensitive individuals should not take this product. High doses not for use by pregnant women.