Nanoemulsified CoQ10
Quicksilver Scientific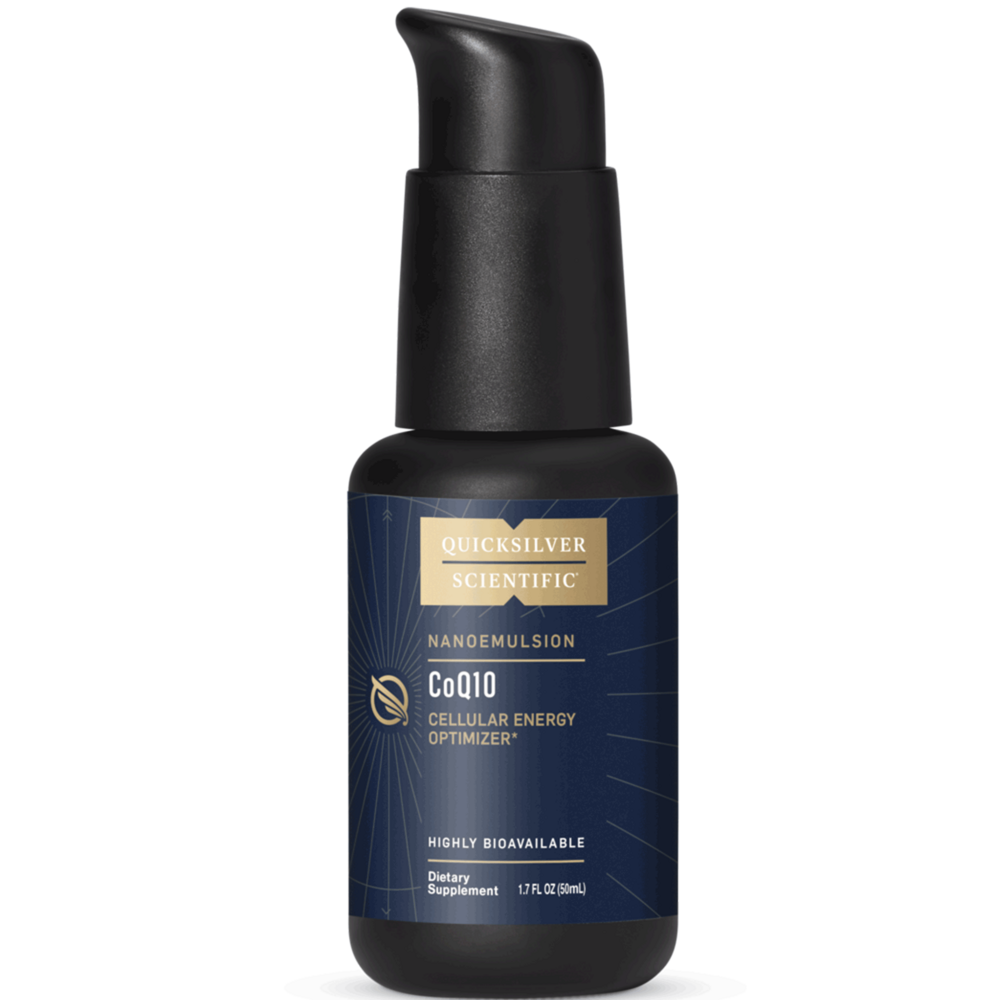 SKU: QSL-Q1026
CoQ10 (short for coenzyme Q10, also known as ubiquinone) is the only fat-soluble antioxidant our bodies make—found in abundance in all of our fifty trillion cells' lipid-rich membranes. It is essential to producing ATP, the universal energy currency of our cells. Maintaining adequate levels of CoQ10 is a key part of supporting overall health.*
Protects against oxidative stress*
Supports cardiovascular health*
Potent antioxidant properties*
Take 2-4 pumps by mouth twice daily. Hold in mouth 30 seconds before swallowing.Repeat to desired dosage or as directed by a healthcare professional. Take on an empty stomach, at least 10 minutes before meals. Use within 60 days of opening.
Serving Size:
1 ml (2 Pumps)
Amount Per ServingCoenzyme Q10
... 30mg
Phospholipids
... 50mg
(from purified sunflower seed lecithin)
Other Ingredients:
Water, Glycerin, Ethanol, Vitamin E (as Tocofersolan and Natural Mixed Tocopherols), Natural Citrus Oils.
If pregnant, consult physician before use.