Qing Fei Clearing Formula Liquid
Kan Herb Company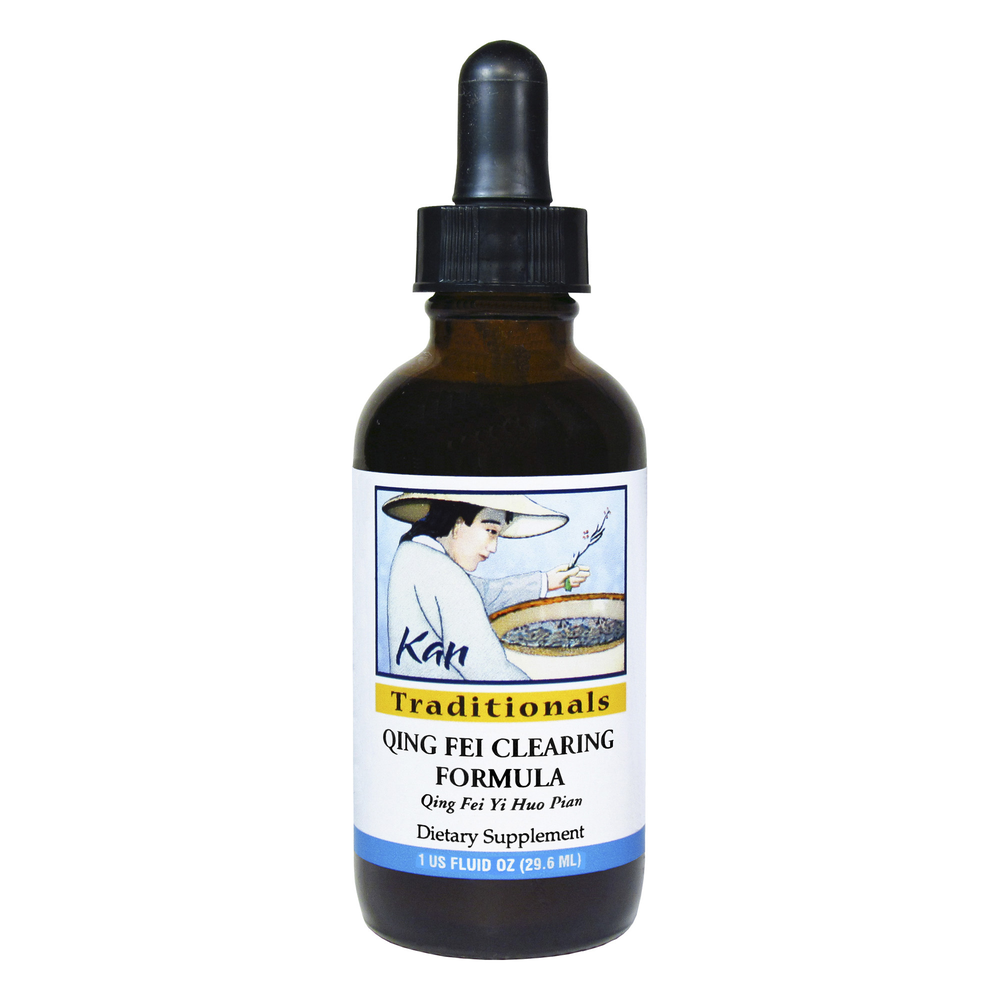 SKU: QFC1
Qing Fei Clearing Formula is available in a 60 tablet form, as well as a 1 oz. bottle.
10-20 drops, 2-3 times daily (recommended for adults), shake well before every use.
Scutellaria baicalensis radix
Rheum palmatum radix et rhizome
Platycodon grandiflorum radix
Gardenia jasminoides fructus
Trichosanthes kirilowii radix
Sophora flavescens radix
Anemarrhena asphodeloides rhizome
Peucedanum praeruptorum radix

Water 55% to 65% by volume
Alcohol 18% to 22% by volume

To evaporate alcohol, place drops in hot water.
Keep out of reach of children. Store at room temperature.
Use only as directed by your health care professional and seek their advice if pregnant or nursing.