QuintEssential 3.3
Quicksilver Scientific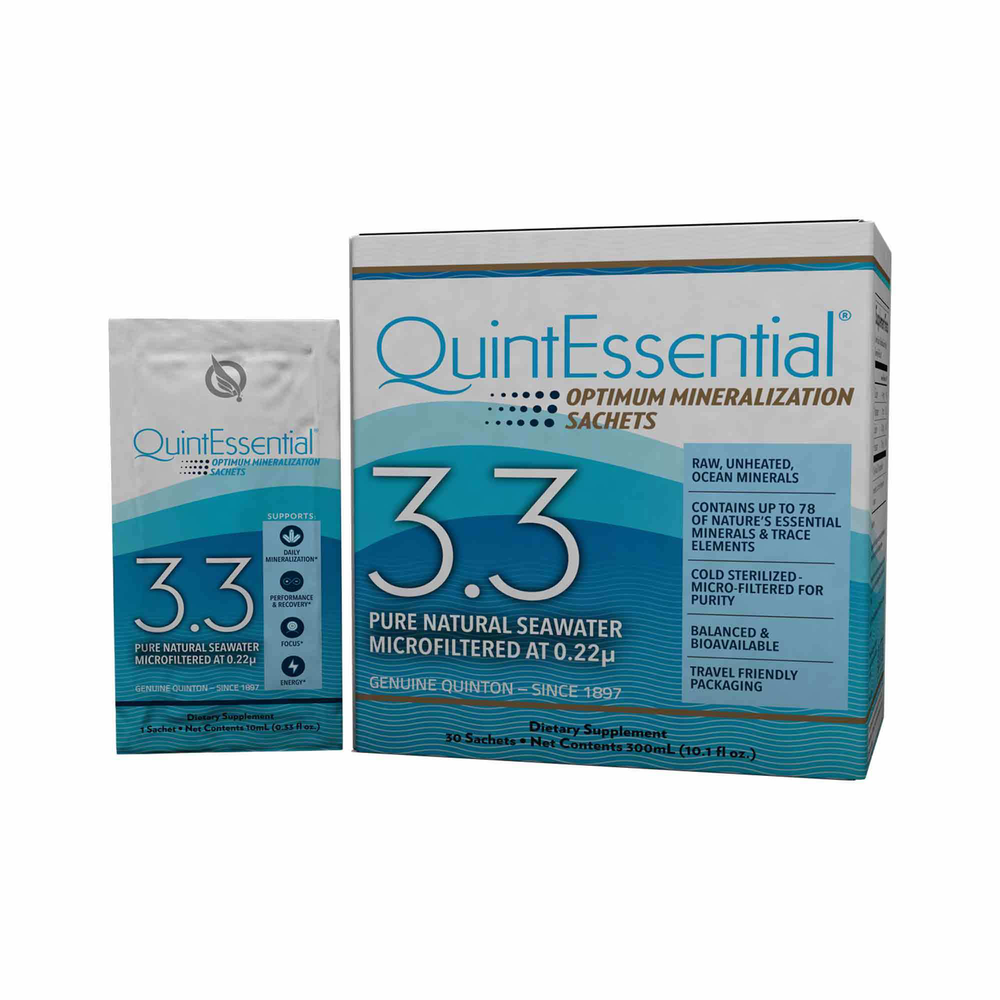 SKU: QSL-Q1135
QuintEssential 3.3 is 100% seawater and is typically used by individuals looking for an immediate revitalizing effect that supports exertion from major physical or mental tasks. QuintEssential 3.3 offers the minerals needed to help cell renewal and contribute to normal muscle and digestive functions.
Drink 1 sachet on an empty stomach. May be taken up to 3 times daily or as suggested by your healthcare professional.


Serving Size: 1 Drinkable Sachet (10mL)

Amount Per Serving
Calcium ... 4.4mg
Magnesium ... 11mg
Sodium ... 102mg
Potassium ... 3.7mg

Ingredients: Cold micro-filtered natural seawater.
If pregnant, nursing or on medication, consult a physician before use. Store in a cool dry place. Do not exceed suggested dosage. Keep out of reach of children.