Original Quinton Hypertonic® Liter
Quicksilver Scientific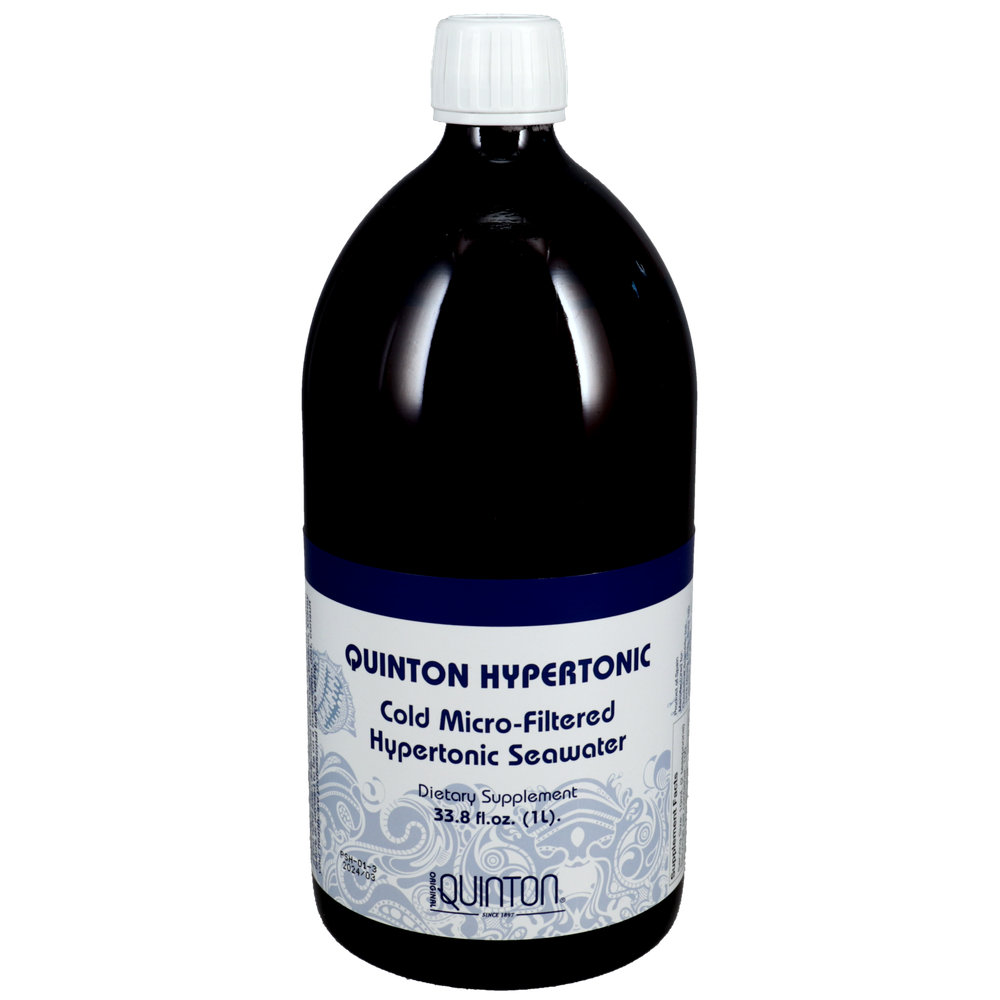 SKU: QSL-Q1031
A nutrient-rich, raw marine fluid harvested from the depths of plankton-rich ocean blooms and cold-sterilized to retain its healing properties. It contains up to 78 essential minerals and trace elements the body relies on for supporting cellular health. These bioavailable ionic minerals help replenish our cells with the same mineral-rich bath that nourished life on earth for so many millions of years.
Helps reduce tiredness and increases energy*
Helps to enhance the normal nervous system and brain function*
Helps to support protein synthesis and normal muscle function*
Helps to support electrolyte balance and normal energy metabolism*
Helps keep our bones and teeth healthy*
Can support the process of cell division*
Drink 1 to 3 servings daily on an empty stomach or as recommended by your healthcare professional. Once opened, store in the refrigerator with cap tightly closed. Use within 30 days of opening.
Serving Size:
10mL (2 tsp)
Amount Per ServingMagnesium
... 11mg
Sodium
... 102mg
Calcium
... 4.4mg
Potassium
... 3.7mg
Other Ingredients:
Cold micro-filtered natural seawater.
Keep out of reach of children.