Original Quinton Isotonic® Liter
Quicksilver Scientific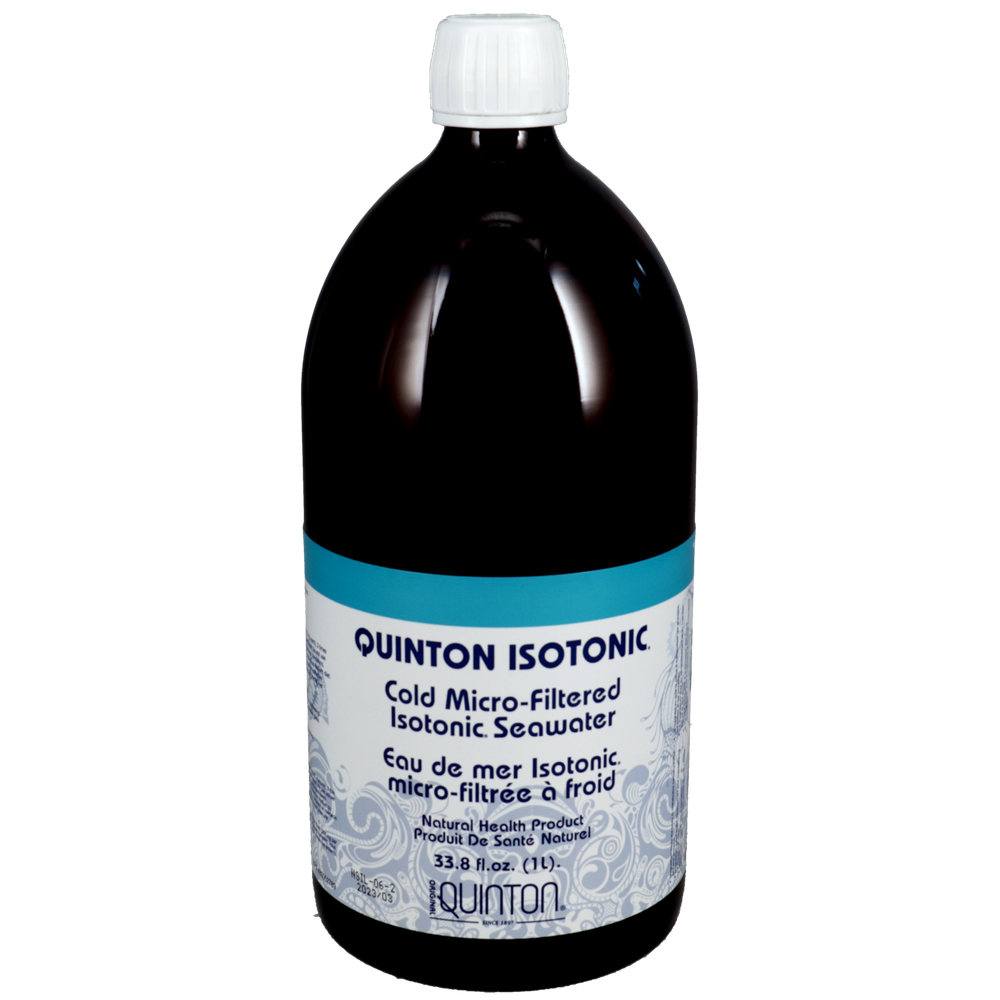 SKU: QSL-Q1030
Quinton Isotonic® is pure seawater harvested from protected plankton blooms by Laboratories Quinton, following strict protocols established by Frenchman Rene Quinton (1866–1925). These protocols ensure the product is of the highest quality and purity. Quinton Isotonic® is diluted to an isotonic concentration to conform to the human extracellular matrix (bio-terrain). Quinton Isotonic® is excellent for long-term use and is easily absorbed into the body when taken orally.
Helps gently detoxify the body*
Helps restore optimum mineral and trace element levels*
Helps support sleep and relaxation*
Helps support normal digestion*
Helps keep the immune system alert*
Can help balance cellular nutrition*
Drink 1 to 3 servings daily on an empty stomach or as recommended by your healthcare professional. Once opened, store in the refrigerator with cap tightly closed. Use within 30 days of opening.
Serving Size:
10mL (2 tsp)
Amount Per ServingSodium
... 26.6mg
Magnesium
... 2.9mg
Calcium
... 1.3mg
Potassium
... 1.3mg
Other Ingredients:
Natural spring water.
Keep out of reach of children.