Red Yeast Rice Q-Caps™
Apex Energetics, Inc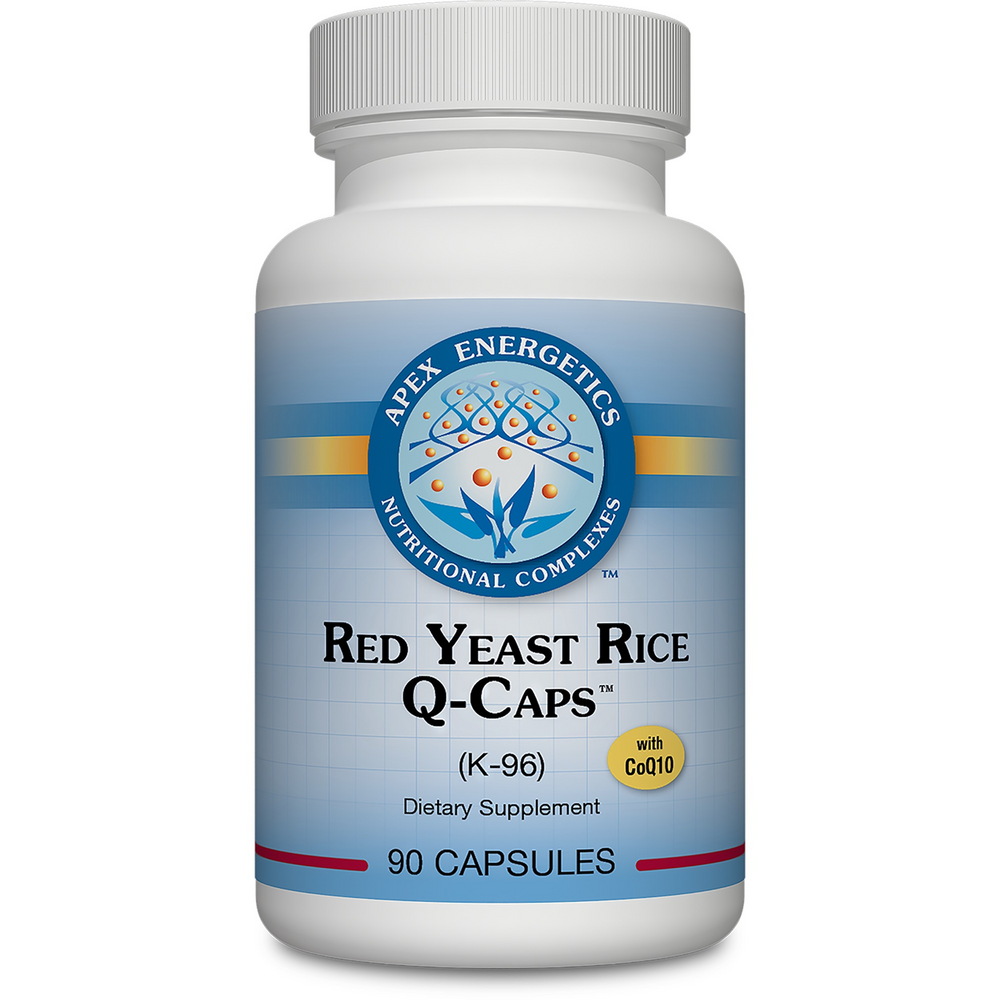 SKU: APE949-K96
Red Yeast Rice Q-Caps™ combines two key ingredients—red yeast rice extract and CoQ10—to provide advanced nutritional support.* Each capsule incorporates 200 mg of red yeast rice extract and 100 mg of CoQ10.
Red yeast rice has been used in China since 800 AD to support health and wellness.* This primary ingredient is paired with CoQ10, which is involved in energy production in the form of adenosine triphosphate (ATP), the main source of energy used by cells.* CoQ10 may be involved in antioxidant processes, providing further advanced nutritional support for the body.*
Benefits
A 2:1 ratio of red yeast rice to CoQ10
Intended to aid cellular energy production through the inclusion of CoQ10*
Designed to help address CoQ10 deficiency*
Two products in one
Cost-effective
Take 1 capsule once a day, or as directed by your healthcare professional.
Serving Size:
1 vegetarian capsule
Amount Per ServingRed Yeast Rice Extract
... 200mg
(Monascus purpureus)
CoQ10
... 100mg
(as ubidecarenone)
Other Ingredients:
Vegetarian capsule (hypromellose), cellulose, rice extract.
Storage instructions:
Store at room temperature away from direct sunlight. Keep this bottle tightly closed.
Warning:
This supplement may not be appropriate for all persons, with certain medications, or on some diets. Consult your healthcare professional before use and if you experience any symptoms after use. Do not use if pregnant, nursing, or have a history of liver issues. Not recommended for use with minors. Do not use if safety seal is broken or missing. KEEP OUT OF REACH OF CHILDREN. This product is not intended to diagnose, treat, cure, or prevent any disease. For nutritional use only.