Rehmannia 8
Health Concerns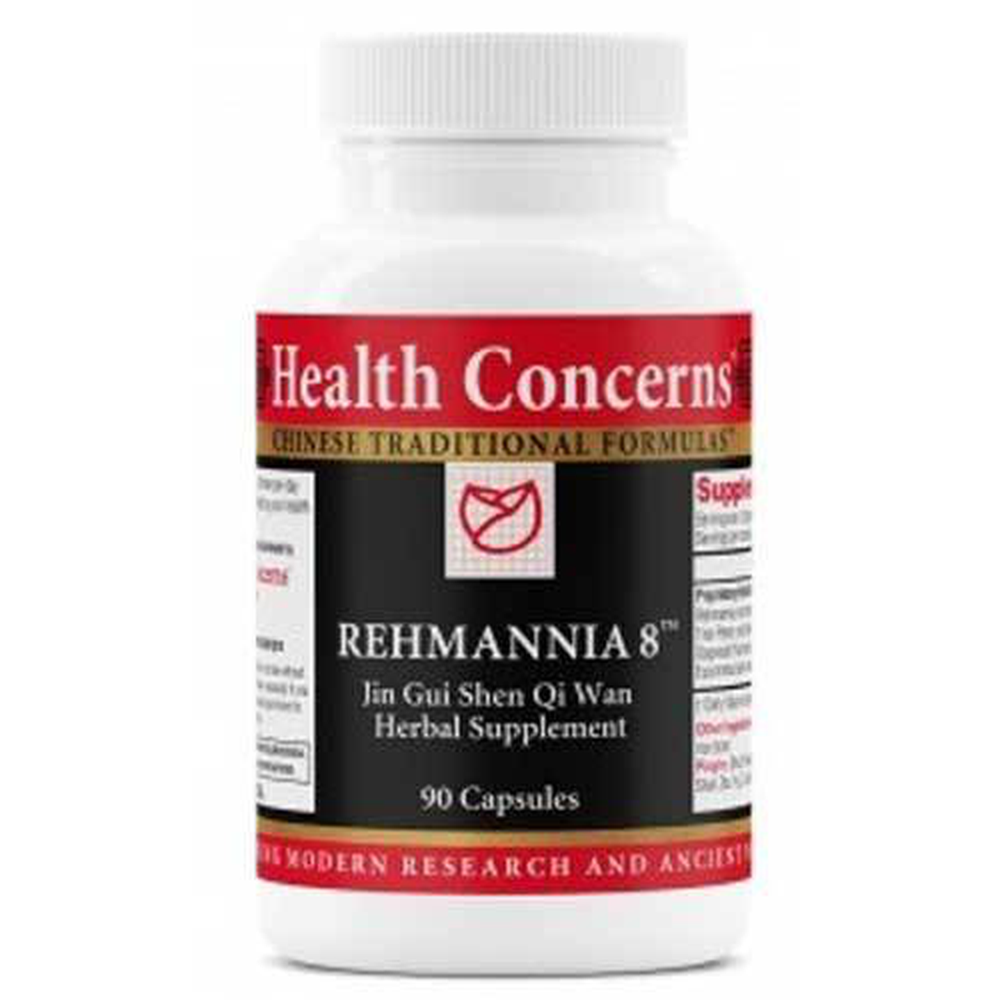 SKU: HE2-1HR175090
Health Concerns Rehmannia 8, also known as Jin Gui Shen Qi Wan is a Chinese Traditional Herbal Formula.
Chinese Therapeutic Actions: Tonify Kidney Qi and Yang
Three capsules, 3 times per day between meals, or as recommended by your health care practitioner.
Serving Size:
3 Capsules
Amount Per ServingProprietary Blend
... 1950mg
Rehmannia (cooked) root (shu di huang), Poria sclerotium (fu ling), Moutan root bark (mu dan pi), Dioscorea root (shan yao), Cornus fruit (shan zhu yu), Alisma rhizome (ze xie), Eucommia bark (du zhong), Cinnamon bark (rou gui)
Other Ingredients:
Hypromellose (vegetable cellulose), rice bran.
Contraindications: Use cautiously in kidney Yin deficiency with heat signs, i.e., hot hands and feet, afternoon fevers, night sweats.
This product is not intended for pregnant women.