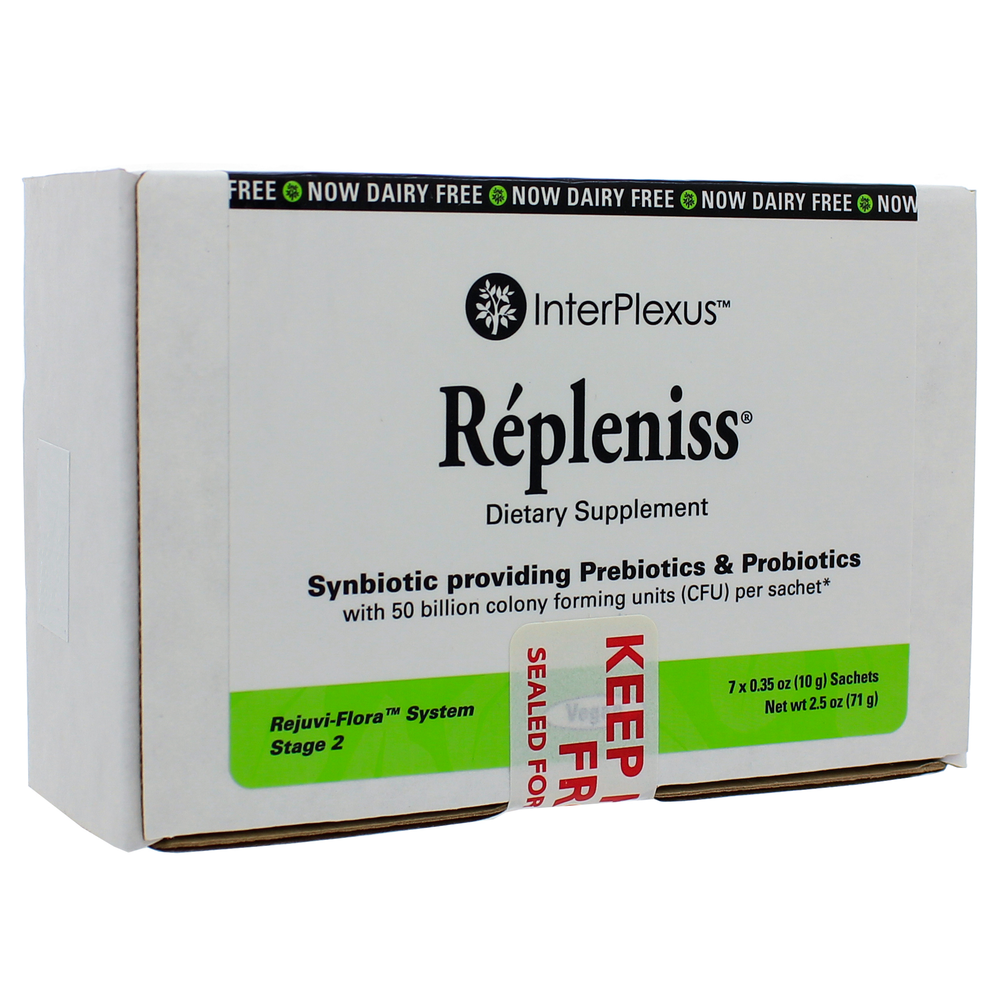 SKU: INT-IP0002
Synbiotic with 3 elite strains of probiotics providing 50 billion CFUs per sachet.
Mix ½ or a full sachet into water, juice or applesauce and consume immediately. Repeat in 2 to 3 days or as directed by your physician.
Serving Size: 1 Sachet (10 grams)
Amount Per Serving
Proprietary Blend of 3 Probiotic Strains ... 10g
Lactobacillus acidophilus (La-14)
L. salivarius (Ls-33)
Bifidobacterium longum (Bl-05)
Total Cultures ... 50 Billion CFU
Other Ingredients: Inulin (from chicory root).
Does not contain: Milk, Soy, Wheat, Egg, Shellfish, Peanut or Tree Nut ingredients. Vegan.
50 Billion colony forming units (CFU) per sachet.*
* At time of manufacture.
Caution: If pregnant or nursing, consult your physician before using this or any other product. Keep out of reach of children.
KEEP FROZEN