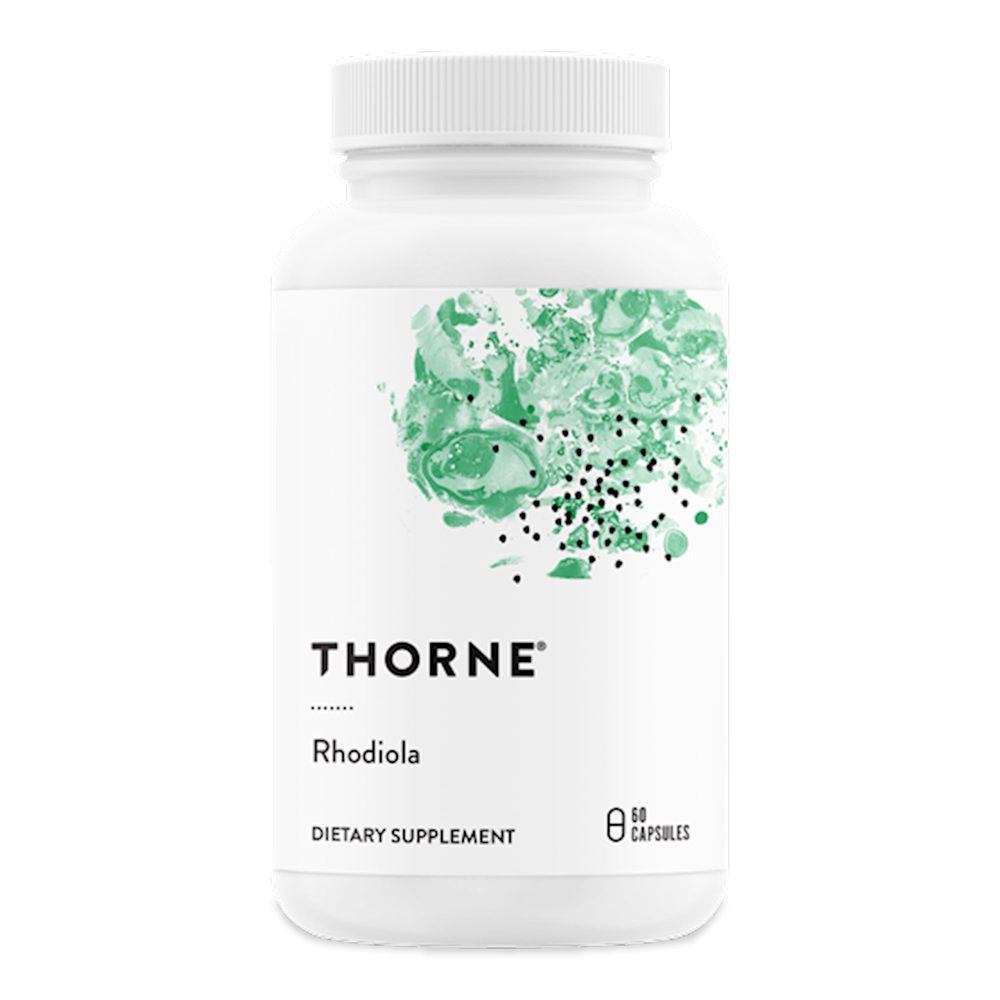 SKU: THO-SF755
Rhodiola rosea has been extensively studied in Scandinavian countries and in Russia for over 35 years and is categorized as an adaptogen because of its ability to increase resistance to chemical, biological, and physical stressors.* The adaptogenic properties of Rhodiola are attributed primarily to its ability to influence the levels and activity of neurotransmitters and the amino acids that mimic the effect of opiates, such as beta-endorphins, in the brain.* Because it is an adaptogen, and not an opiate, Rhodiola has the potential to normalize neurotransmitters in the central nervous system without causing drowsiness or fatigue.* It helps maintain normal levels of brain chemicals, but does not further affect them when they are already normal.*

Studies have found improved mental performance in physicians on night shift who were supplemented with Rhodiola.* And medical students given Rhodiola during exam periods reported improved concentration and performance, as well as enhanced well-being, improved sleep, and greater mood stability.*

Studies from Russia suggest a positive role for Rhodiola in situations characterized by a decline in work performance, poor appetite, sleep disturbances, irritability, and fatigue.*


Suggested Use:
Take 1 capsule two to three times daily or as recommended by your health professional.

Serving Size: 1 Capsule

Amount Per Serving
Rhodiola Extract ... 100mg
(Rhodiola rosea) (root)

Other Ingredients: Hypromellose Capsule, Leucine, Microcrystalline Cellulose, Silicon Dioxide.

Gluten Free.


ALLERGY WARNING
This product is contraindicated in an individual with a history of hypersensitivity to any of its ingredients.

PREGNANCY
If pregnant, consult your health professional before using this product.

INTERACTIONS
There are no known adverse interactions or contraindications at publication date.