Rosita Extra Virgin Cod Liver Oil Liquid
Rosita Real Foods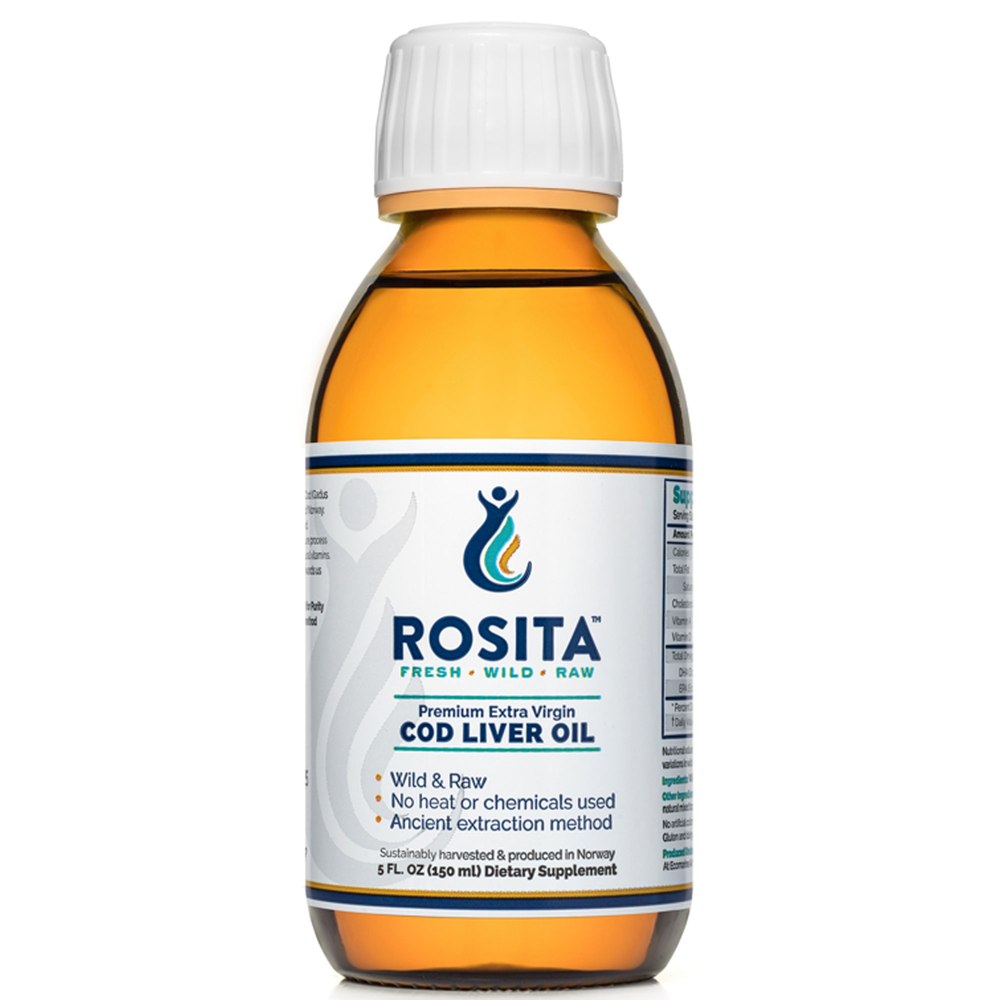 SKU: RRF-CLO45
Raw and handcrafted by the Rosita family, using a rare, exclusive and generations-old cold-process extraction technique that turns to nature to separate the oil from the livers.

Contains only naturally occurring Vitamin A and Vitamin D in the concentration and proportion nature intended. No synthetic vitamins are added.


Suggested Use:
Take 1 teaspoon daily.


Serving Size: 1 Tsp (5mL)

Amount Per Serving
Calories ... 45
Total Fat ... 4.5g
Saturated Fat ... 1g
Cholesterol ... 20mg
Vitamin A ... 1100mcg
Vitamin D ... 9cmg
Total Omega-3s ... 1,293mg
DHA ... 605mg
(Docosahexaenoic Acid)
EPA ... 443mg
(Eicosapentaenoic Acid)

Other Ingredients: Antioxidants (traces of rosemary extract & non-GMO natural mixed tocopherols).

No artificial colors, flavorings, preservatives, soy, gluten or dairy.