Saccharomyces Boulardii 10 Billion
Metabolic Maintenance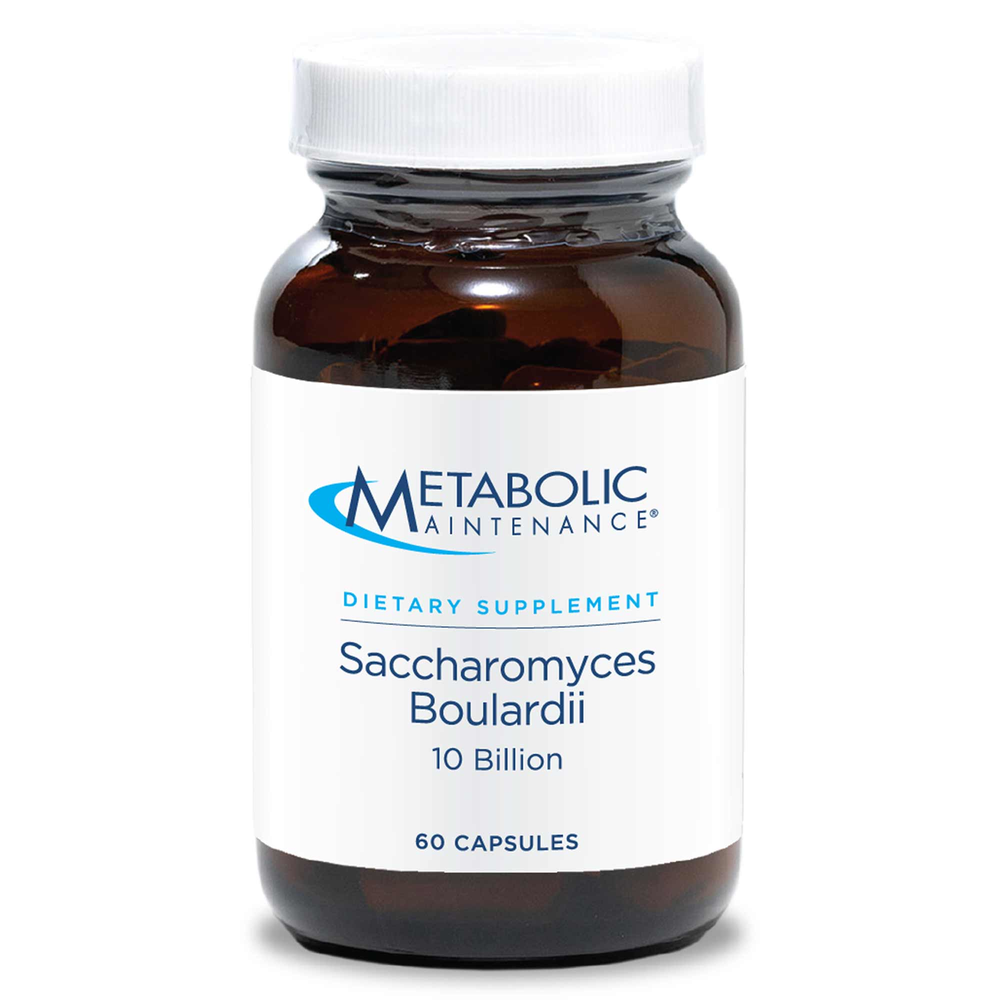 SKU: ME3-710
Certain probiotics stand out regarding the impressive amount of research backing their use over time. Saccharomyces boulardii is one of those strains. A beneficial yeast, it positively shifts microbial balance in the gut and has qualities that are hard to find in bacterial probiotic strains. Resistance to antibiotics and stomach acid as well as temperature hardiness make it a clear choice for ameliorating bowel concerns associated with taking antibiotics and travel. In addition, this strain supports intestinal integrity and immunity via several beneficial biological mechanisms.
Metabolic Maintenance provides Saccharomyces boulardii in a potent single capsule dose. Each capsule provides 10 billion CFU, a commonly studied dose to provide benefits in a number of clinical settings.
•
Provides potent research-supported dose in a single capsule
•
Supports the production of secretory IgA in the gut.
•
Ideal for use during travel or medication use.
•
Supports normal bowel motility.
One (1) capsule daily, or as directed by a healthcare professional. Best taken between meals.
Serving Size:
1 Capsule
Amount Per ServingSaccharomyces Boulardii
… 10 Billion CFU
Other Ingredients:
Vegetarian cellulose capsule.
Biootic™ is a registered trademark of Gnosis S.p.A.
Keep tightly closed, dry place, out of reach of children.
It looks like there are no similar
products available