Saccharomyces Boulardii
Pure Encapsulations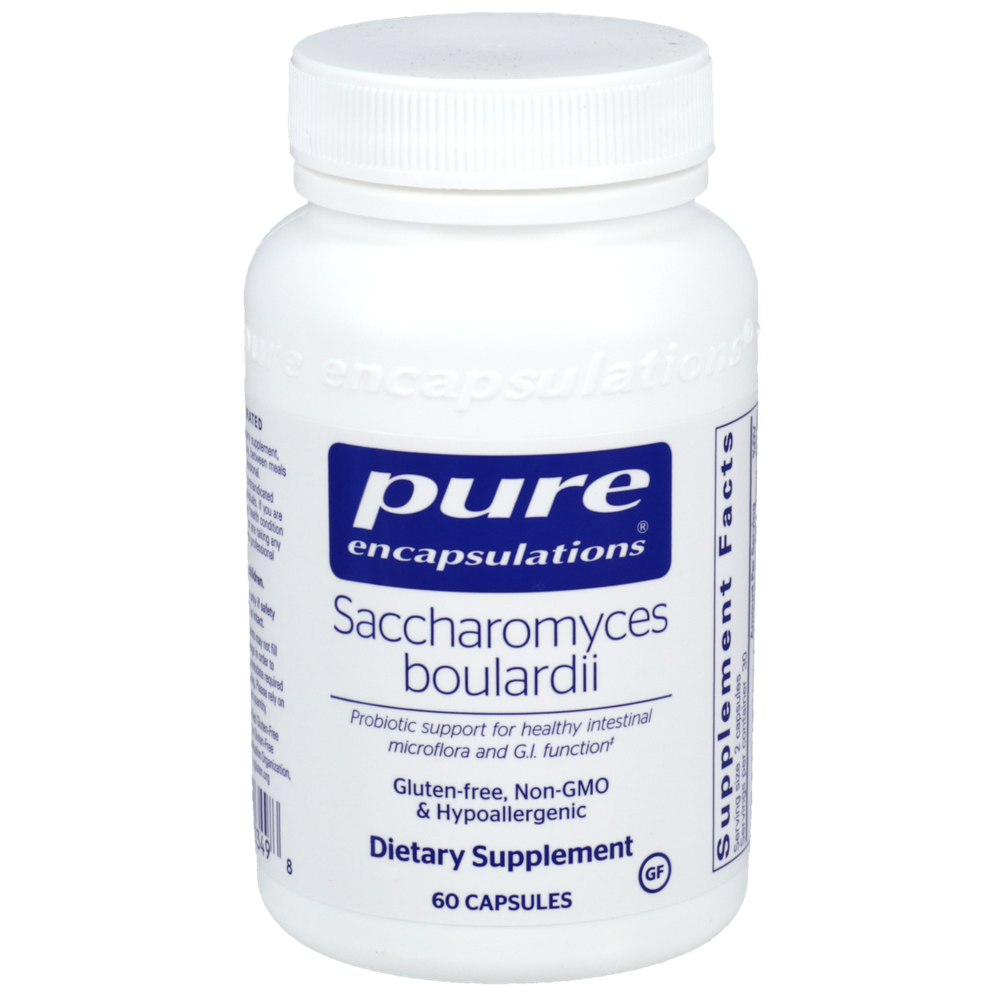 SKU: PUR-SB6
Saccharomyces Boulardii is a probiotic yeast designed to nutritionally support the health of the gastrointestinal tract. Saccharomyces Boulardii helps to maintain a healthy balance of intestinal flora, a beneficial bacteria for the gut.*
Promotes gastrointestinal health*
Contains a 5 billion live cells per capsule*
Made with hypoallergenic, vegan ingredients
Saccharomyces boulardii is a nonpathogenic, probiotic yeast which nutritionally supports the health of the gastrointestinal tract. This yeast protects against intestinal dysbiosis caused by a disruption in the balance of healthy gut flora. Pure Encapsulations Saccharomyces boulardii contains a minimum of 5 billion live cells per capsule.
Suggested Use:
Take 2 capsules, 1-2 times daily, between meals.
Serving Size: 2 vegetarian capsules

Amount Per Serving
Saccharomyces Boulardii ... 10 billion CFU

Other Ingredients: hypoallergenic plant fiber (cellulose), vegetarian capsules (cellulose, water).

This formula requires refrigeration to maintain culture viability.


This product is Gluten Free, GMO Free, Vegan and Vegetarian.
Caution: Probiotics may result in mild flatulence, which should subside with continued use. They may be contra-indicated for use with immunocompromised individuals. If pregnant or lactating, consult your physician before taking this product.
Probiotics may be contra-indicated with immunosuppressant medications. Consult your physician for more information.