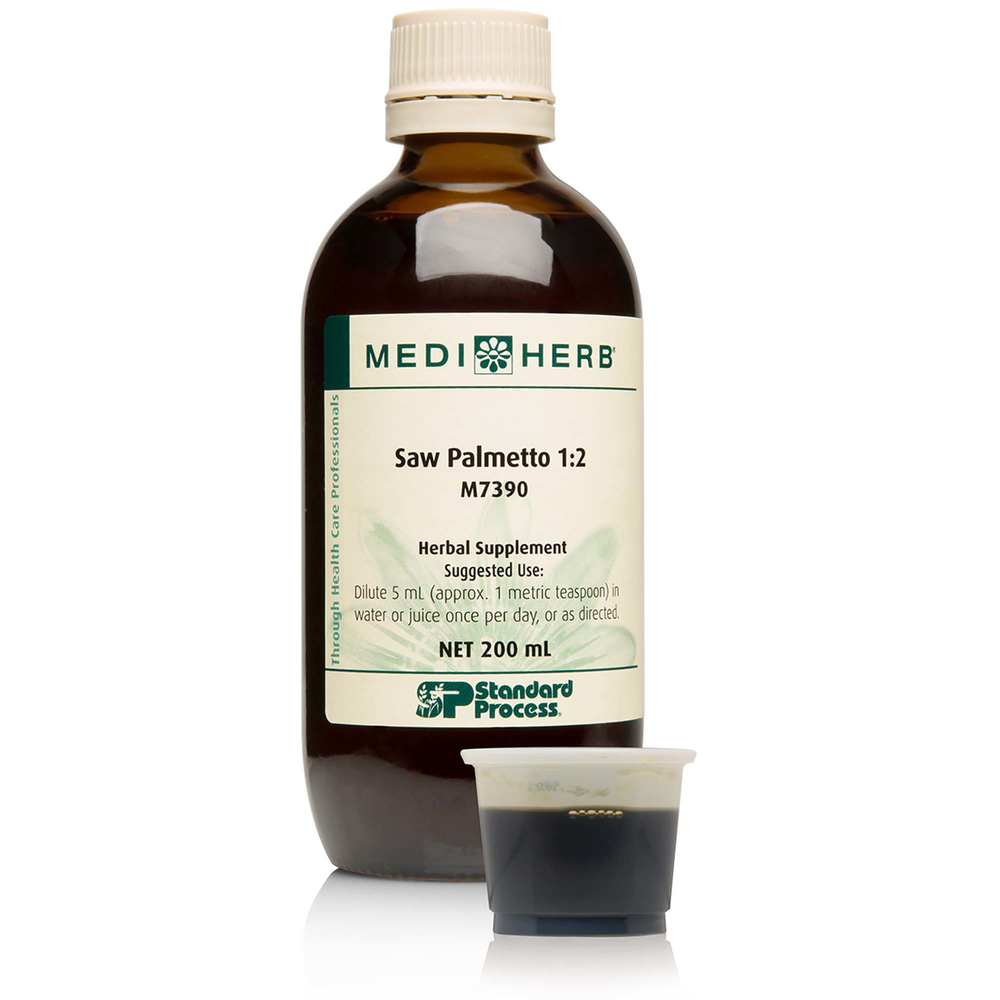 SKU: MDH-M7390
Saw Palmetto 1:2 contains Saw Palmetto fruit traditionally used to support urinary tract and prostate gland function. Saw Palmetto has been traditionally used in Western herbal preparations to:
Support healthy urinary tract and prostate gland function
Act as a nutritive tonic to the reproductive system
Support healthy bladder function*
Dilute 5 mL (approx. 1 teaspoon) in water or juice once per day, or as directed.
Serving Size:
5 mL (1 tsp)
Amount Per ServingCalories
... 10
Saw Palmetto fruit 1:2 extract
... 5mL
from Serenoa repens fruit 2.5 g
Other Ingredients:
Purified water and 45% alcohol.
Caution:
Not to be used during pregnancy and lactation unless otherwise directed by a qualified health care professional. The National Institute on Aging recommends that men get regular medical checkups with a thorough prostate exam.