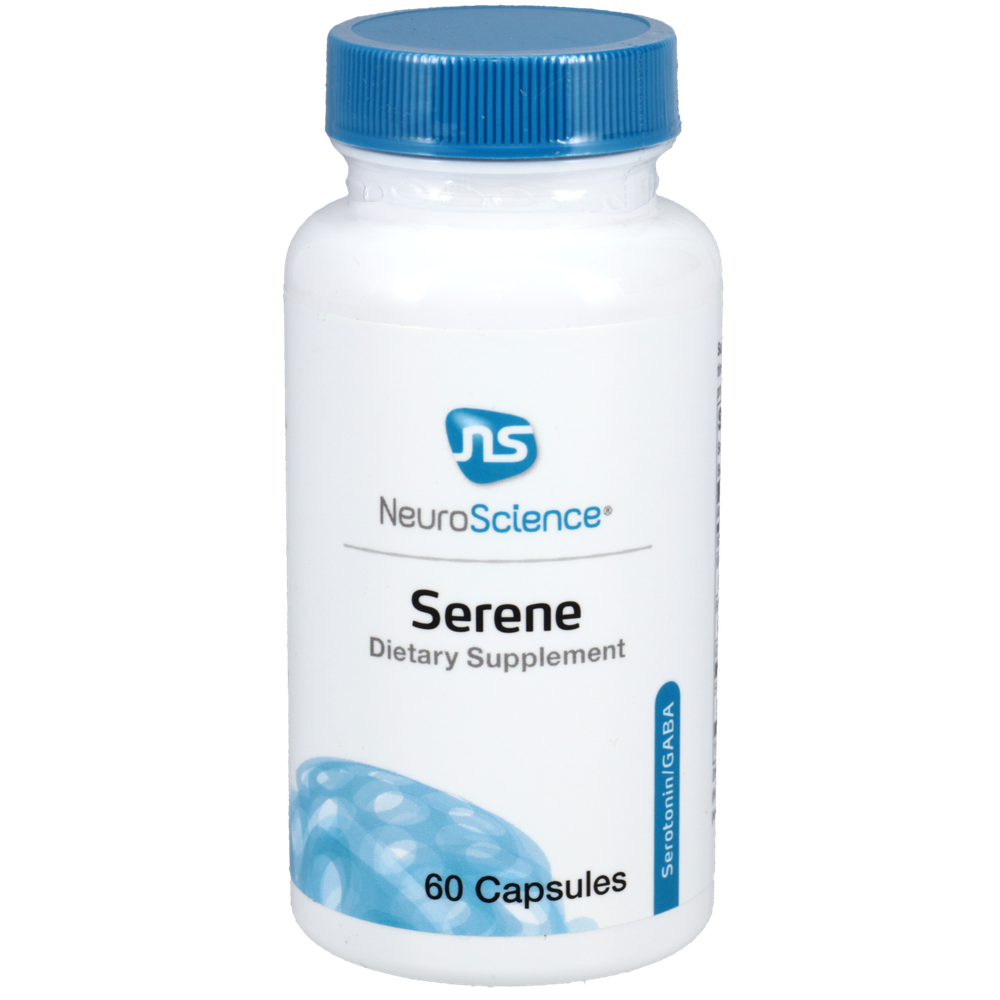 SKU: NEU-2014
Contains a blend of ingredients important for mood and sleep-wake function*
Key ingredients
5-HTP (from Griffonia simplicifolia seed extract): 5-hydroxytryptophan (5-HTP) crosses the blood-brain barrier and is a precursor to serotonin and melatonin (1).* Serotonin is important for regulating mood and sleep-wake function (2). In a randomized, double-blind study, 5-HTP was shown to significantly improve mood (3).*
Vitamins B and C: Active forms of vitamin B6, folate, and C are important for serotonin synthesis (4-8).*
References:
Shaw K, et al. Cochrane Database Syst Rev. 2002;(1):CD003198.
Monti J. Sleep Med Rev. 2011;15(4):269-81.
Jangid P, et al. Asian J Psychiatr. 2013;6(1):29-34.
Dakshinamurti K, et al. Ann N Y Acad Sci. 1990;585:128-44.
Bottiglieri T. Psychiatr Clin North Am. 2013;36(1):1-13.
Stahl S. J Clin Psychiatry. 2008;69(9):1352-3.
Antoniades C, et al. Circulation. 2006;114(11):1193-201.
May J, et al. Brain Res Bull. 2013;90:35-42.
Take 1 capsule one to two times daily or as directed by your healthcare provider.
Serving Size: 1 Capsule
Amount Per Serving
Vitamin C ... 300mg
(as ascorbic acid)
Vitamin B6 ... 2.5mg
(as pyridoxal 5-phosphate)
Folate ... 133mcg
(from (6S)-5-methyltetrahydrofolic acid, glucosamine salt**)
Calcium ... 74mg
(as calcium citrate)
5-hydroxytryptophan ... 100mg
(from Griffonia simplicifolia seed extract)
Other Ingredients: Vegetable capsule (Hypromellose, water), Microcrystalline cellulose, and Magnesium stearate (vegetable source).
**This product uses Gnosis S.p.As (6S)-5-methyltetrahydrofolic acid, glucosamine salt (Quatrefolic®) and is protected by U.S. Patent No. 7, 947, 662. Quatrefolic is a registered trademark of Gnosis S.p.A., Milan, Italy.
If you are pregnant or nursing, consult your healthcare provider before use.