Shilajit Tablets
Banyan Botanicals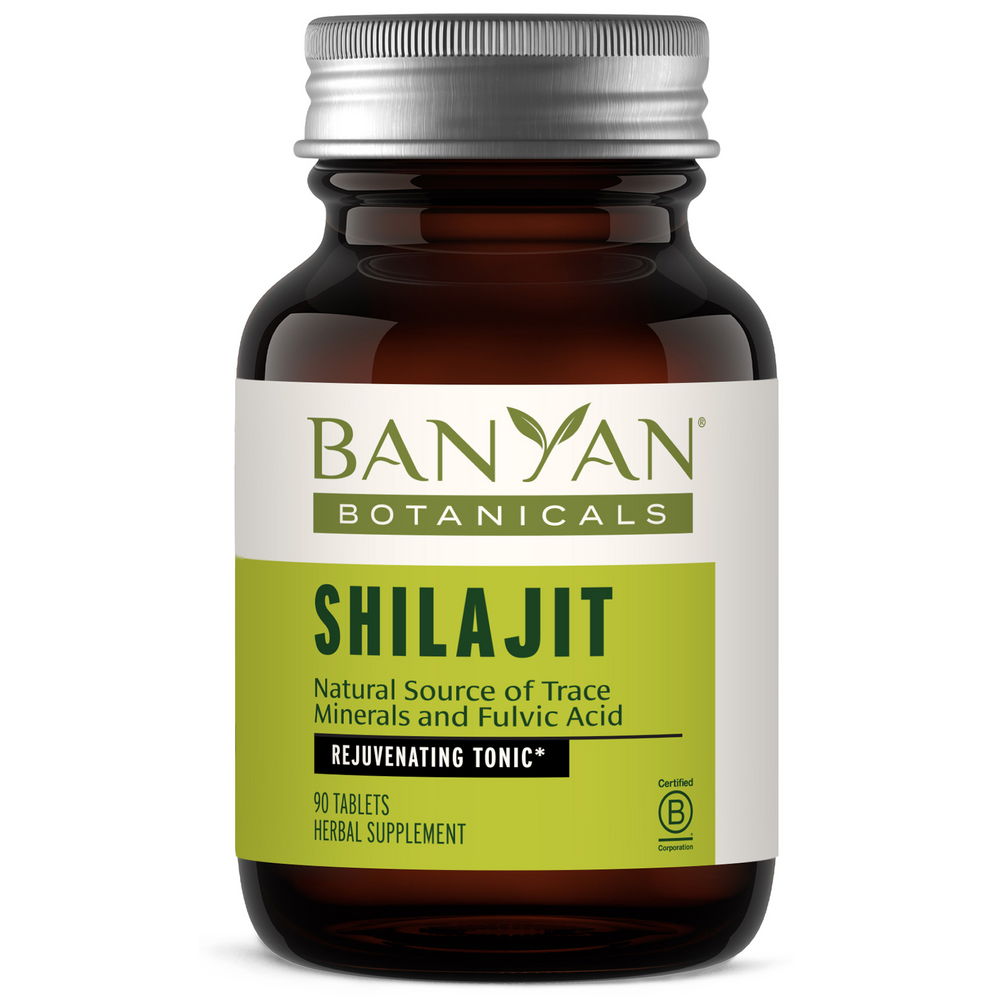 SKU: BAN-2101
Promotes Rejuvenation and Detoxification*
Maintains a healthy urinary tract*
Supports healthy kidneys and lungs*
Supports proper function of the reproductive organs*
Shilajit is a natural mineral substance that exudes from the rocks in mountainous regions in the heat of summer. It is a powerful rejuvenative that cleanses the urinary tract and lungs, while bolstering strength and supporting the immune system. It purifies the blood and helps remove excess kapha and natural toxins from the tissues. As an aphrodisiac, it increases vitality and stamina while toning the reproductive organs and supporting their proper function. Shilajit is balancing for all doshas and can also be used to support healthy aging.*

Product Details
Ayurvedic Energetics:
Rasa (taste): bitter, salty, pungent, astringent
Virya (action): heating
Vipaka (post-digestive effect): pungent
Doshas (constitutions): Balancing for kapha, may aggravate pitta in excess
Common Usage:
Under the guidance of a qualified health practitioner, shilajit can be used to support healthy urinary tract function, the kidneys, lungs, the male and female reproductive system, and weight management.*


Suggested Use:
Take 1–2 tablets, once or twice daily, or as directed by your health practitioner.
Serving Size
: 2 tablets
Amount Per Serving
Shilajit
(
mineral pitch
) ... 600mg
Other ingredients, from natural sources
: organic rice flour, silicon dioxide.
This item contains no animal products and is suitable for vegetarians and vegans.

Gluten Free, No Artificial Dyes.
Possible Contraindications:
Hypoglycemia; use with care during pregnancy