Four-Substance Formula (H71)
TCM Zone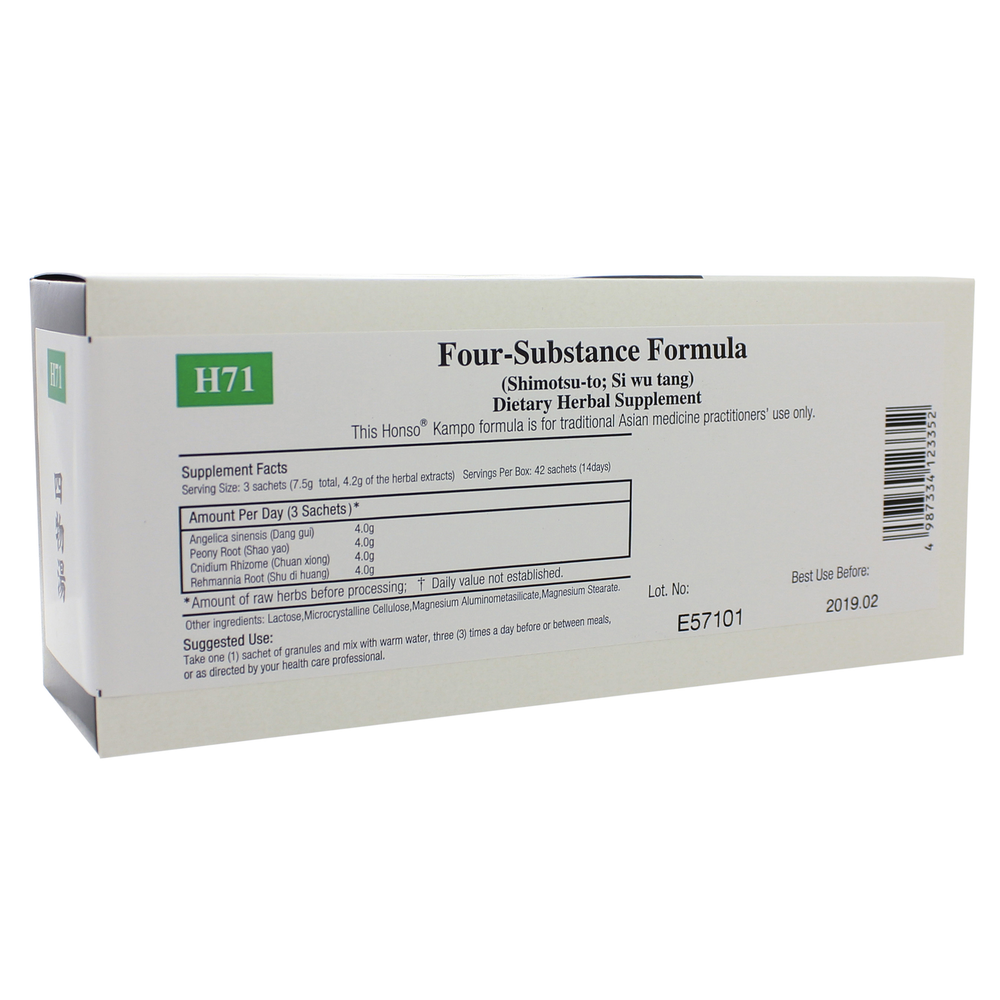 SKU: HKO-H71
Four herbs together have the function of nourishing and regulating "blood", and regulating yin and "blood"*.
Take one (1) sachet of granules and mix with warm water, three (3) times a day before or between meals, or as directed by your health care professional.
Serving Size: Three Sachets
Amount Per Serving
Angelica sinensis ... 4g
(Dang Gui)
Peony Root ... 4g
(Shao yao)
Cnidium Rhizome ... 4g
(Chuan xiong)
Rehmannia Root ... 4g
(Shu di huang)
Other Ingredients: Lactose, Microcrystaline Cellulose, Magnesium Aluminometasilicate, Magnesium Stearate.