Silken Tresses
Kan Herb Company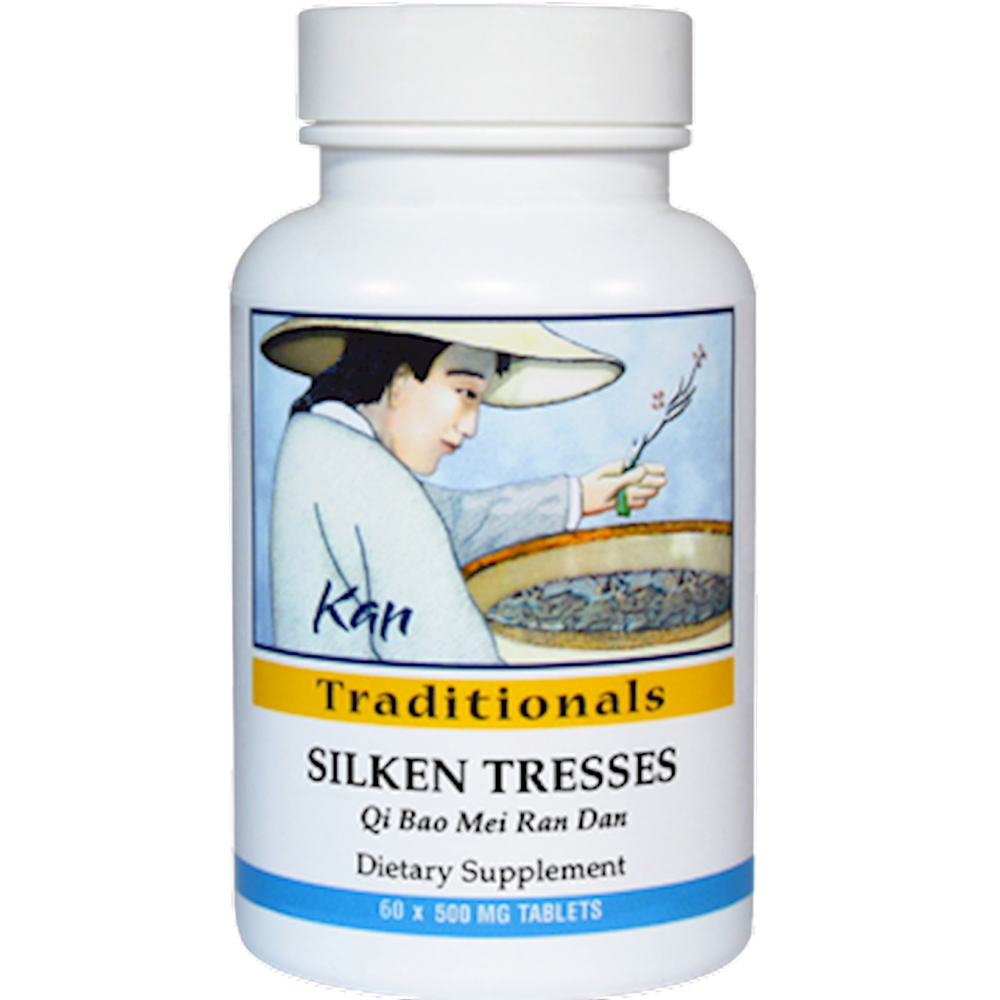 SKU: KA3T-ST60
Pattern Identification:
Liver Blood deficiency, Kidney Yin deficiency

Chinese Action:
Nourishes Liver Blood and enriches Kidney Yin, stabilizes Essence

Pulse:
Thin and weak

Tongue:
Pale (indicating Blood deficiency) and/or red and thin with little or no coat (indicating Yin deficiency)
Indications (Symptoms):
-Occasional weakness and soreness of the lower back and knees
-Eases occasional agitation, nervousness, fear
-Helps support aging process, assists with graying or loss of hair, loose teeth
-Supports eye health, reduces occasional floaters, dry eyes
-Supports healthy sinews and bones
Take 1-2 tablets, 2-3 times daily
Pinyin Name
-Common Name

He shou wu
-Polygonum multiflorum root (soybean)
Fu ling
-Poria
Huai niu xi
-Achyranthes root
Dang gui shen
-Dong quai root
Gou qi zi
-Lycium fruit
Tu si zi
-Chinese dodder seed
Bu gu zhi
-Psoralea fruit
Hei zhi ma chao
-Black sesame seed (dry fried)

50mg excipients and binders: silicon dioxide
(glidant/dehydrant), stearic acid
(lubricant/binder), microcellulose (coating).
Use only under the direct supercision of a qualified health care practitioner, seek their advice if pregnant or nursing. Keep out of reach of children. Keep tightly capped and out of direct sunlight. Store at room temperature.