SunButyrate-TG liquid
Pure Encapsulations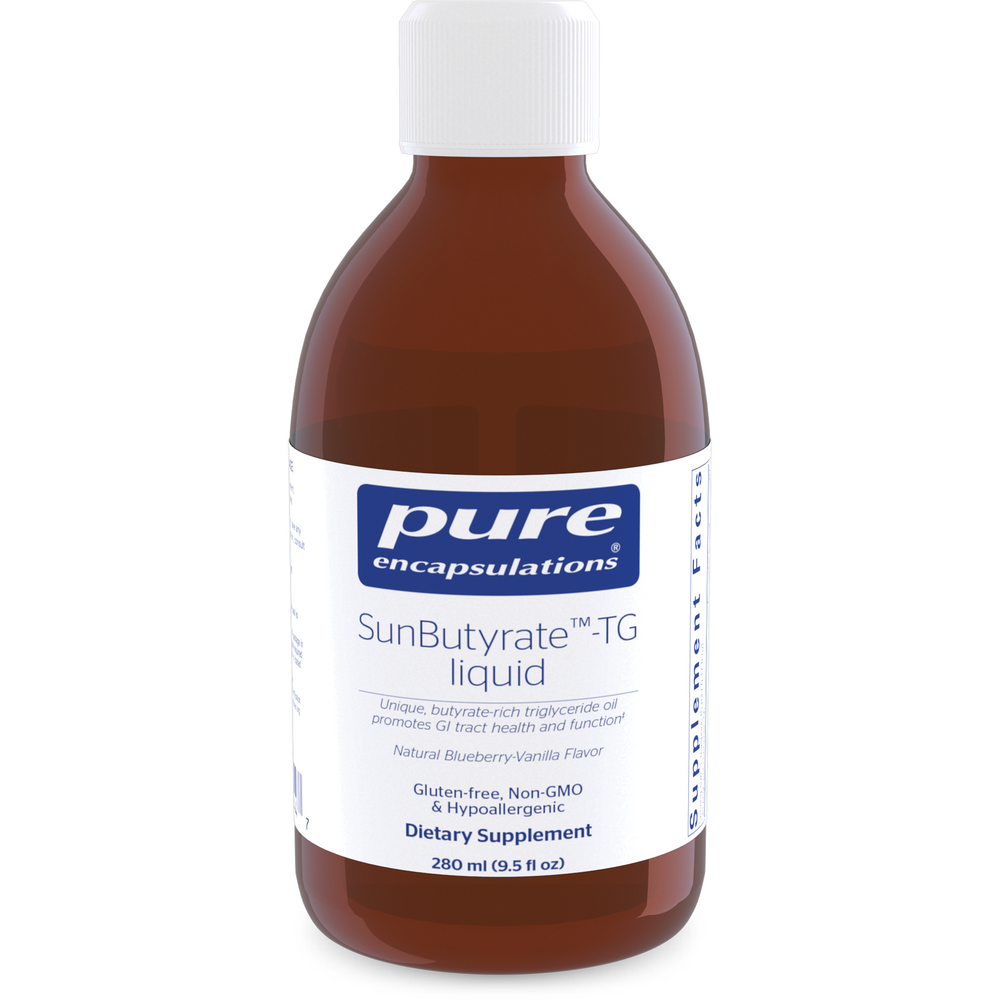 SKU: PUR-BTGL
Unique novel SunButyrateTM butyrate-rich triglyceride oil first of its kind on the market
Protects butyrate from degradation in the stomach to deliver it directly to the intestine
Delivers 875 mg butyric acid per serving
Highly-palatable liquid delivery form
Light, pleasant-tasting blueberry vanilla flavor
Excipient free
Made with hypoallergenic, vegetarian ingredients
SunButyrate™-TG liquid is a unique, butyrate-rich triglyceride oil that promotes intestinal health, gut barrier integrity, cytokine balance in the GI tract, bowel motility, and abdominal comfort‡
As a dietary supplement, take 1 teaspoon, 1-3 times daily, with meals.
Serving Size:
1 Teaspoon (5 ml / 0.17 fl oz)
Amount Per ServingCalories
... 40
Total Fat
... 5g
Saturated Fat
... 1g
SunButyrate™ butyrate-triglyceride
... 4.5g
Providing 875mg butyric acid
Other Ingredients:
Natural blueberry and vanilla flavors, mixed tocopherols, rosemary leaf extract.
SunButyrate™ is a trademark used under license.
STORE IN A COOL, DRY PLACE.
Warning:
If you are pregnant or lactating, have any health condition or are taking any medication, consult your health professional before use.
Keep out of the reach of children.
Use only if safety seal is intact.
Contents may not fill package in order to accommodate required labeling. Please rely on stated quantity.