Supreme Omega
DaVinci Labs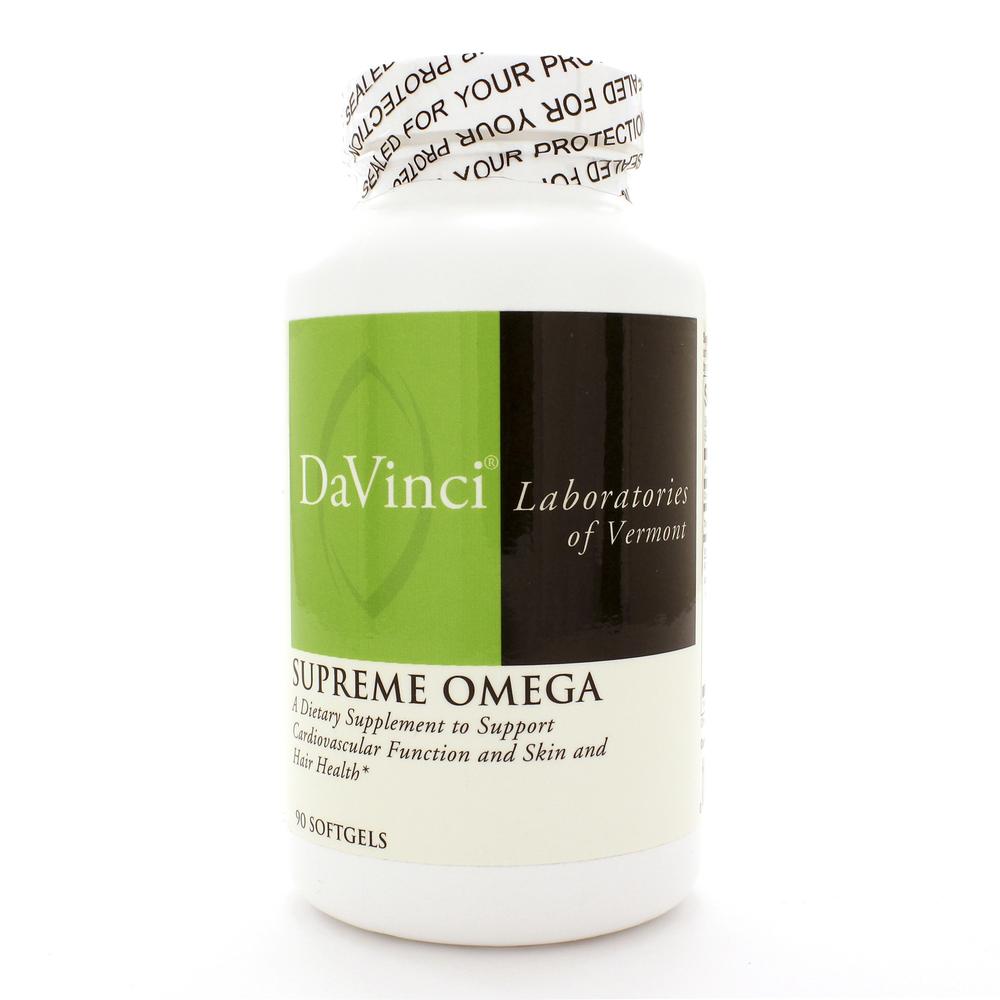 SKU: DAV-0200367090
Supreme Omega
-is a blend of Non-GMO, natural oils from Borage, Flax Seeds and Fish. This combination provides a rich supply of omega 3, 6, and 9 fatty acids, which are important to cardiovascular, skin and hair health.*
As a dietary supplement, take 1 softgel with food, 1-3 times daily, or as directed by your healthcare practitioner.
Serving Size: 1 Softgel
Amount Per Serving
Calories ...10
Calories from Fat ...10
Total Fat ...1g
Vitamin E ...10 IU
(as d-alpha Tocopherol)
A proprietary blend of ...1200mg
Borage Seed Oil, Fish Oil, and Flax Seed Oil
yielding
Alpha Linolenic Acid ...178mg
Linoleic Acid ...171.6mg
Oleic Acid ...145mg
Gamma Linolenic Acid ...72.8mg
EPA ...120mg
DHA ...80mg
Other ingredients: gelatin, glycerin, purified water.

Contains: Fish Oil (anchovy & sardines).
WARNING:This product contains PCBs, a chemical known to the State of California to cause birth defects or other reproductive harm.
Quality verified by IFOS (International Fish Oil Standards). To obtain more information or test results visit www.ifosprogram.comIFOS is a Registered Trademark of Nutrasource Diagnostics Inc.
Color of this product may vary due to color variations of the natural ingredients.
If pregnant or nursing, consult your healthcare practitioner before taking this product.
Keep out of reach of children.
Store in a cool, dry place.
*This statement has not been evaluated by the Food and Drug Administration. This product is not intended to diagnose, treat, cure or prevent any disease.