Swedish Bitters Non-Alcohol
Flora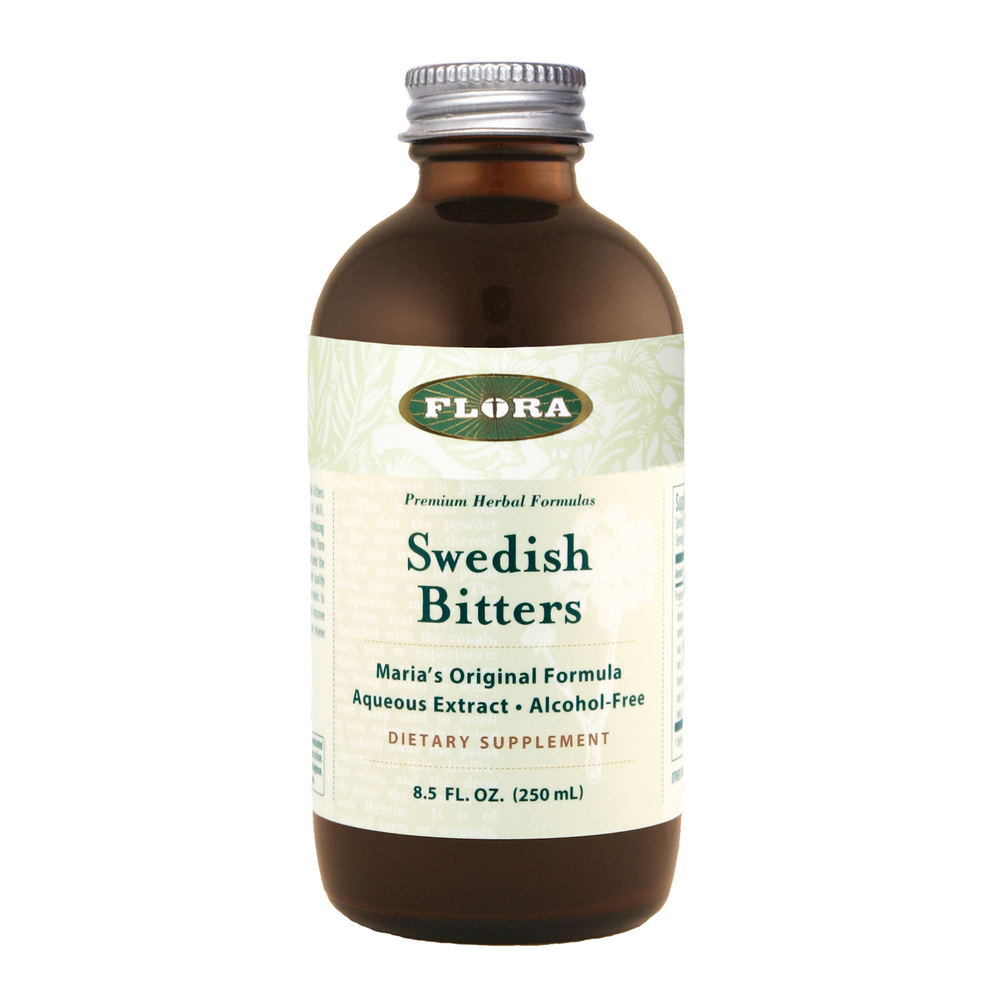 SKU: FLO949-68192
Swedish Bitters Non-Alcohol

The modern diet is often lacking in one of its four cornerstones - bitter foods. Bitterness plays an important role in digestion, stimulating bile production, which help with breaking down fats, lessening feelings of fullness or gas, and promoting regularity.*

If you struggle with digestive issues, we've got news: this bitter truth can be easy to swallow (and can support your digestive health). Maria's Swedish Bitters, developed by Austrian herbalist Maria Treben, is a natural tonic that blends traditional herbs that have been used for generations to fill the bitter void and ease digestion.

• Herbal bitters help to promote comfortable digestion*
• Made with only premium quality and tested herbal ingredients
• Free of additives
• A well-established, time-proven formula
• Alcohol Free"
Suggested Use:Adults:
Shake the bottle well before using. Take 5 mL (1 tsp.) in water or herbal tea, 3-4 times daily. Keep refrigerated and use within six weeks of opening.
Serving Size:
1 tsp. (5 mL)
Amount Per Serving
Proprietary Blend
... 409mg
Aqueous extracts of angelica root, zedoary root, cape aloe leaf, manna sap, rhubarb (Rheum palmatum) root, senna leaf, myrrh resin, carline thistle root, camphor wood, valerian root, cinnamon bark, cardamom seed, saffron flower.
Other Ingredients:
Filtered water, citric acid.
Caution: This product contains senna. Do not use if you have or develop diarrhea, loose stools, or abdominal pain. If you are pregnant, nursing, taking medication, or have a medical condition, consult your physician before using this product
Security sealed for your protection. Do not use if seal is missing or damaged.