Thyroxodine™ (Organic Iodine)
NuMedica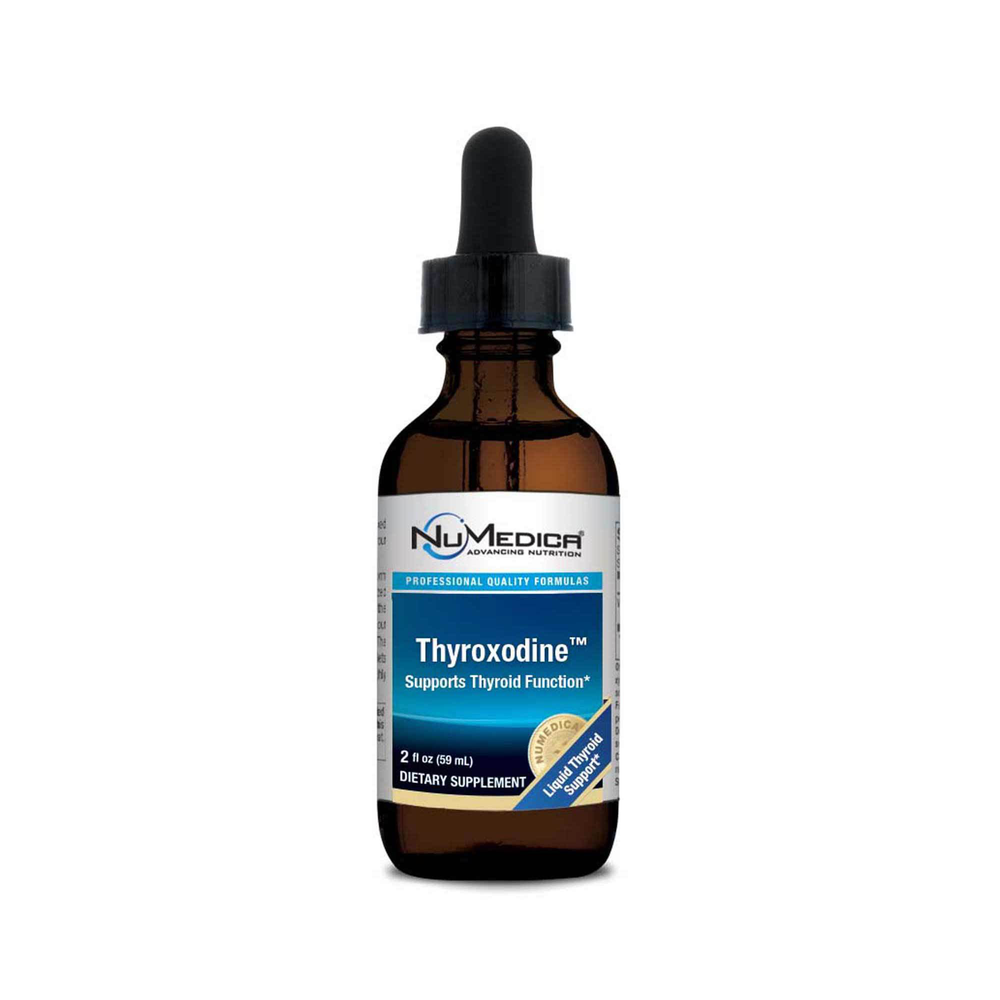 SKU: NMA-NM185
Thyroxodine™ is a liquid iodine supplement. Iodine is converted into iodide in the body. It is essential to thyroid function and is an integral part of thyroxine.* Iodine plays an important part in the production of energy.* It also promotes growth, stimulates the metabolic rate, and aids in burning excess fat.* Mental processes, speech, the condition of the hair, nails, and skin depend on this mineral and the normal functioning of the thyroid gland.*
Iodine is easily absorbed from the GI tract and transported via the bloodstream to the thyroid.* The thyroid absorbs about 30% of ingested Iodine, and the rest is readily excreted in the urine. Iodine deficiency may lead to hardening of the arteries, slowed mental ability, rapid pulse, dry hair, heart palpitation, nervousness, irritability, and restlessness.* Each serving of Thyroxodine™ (3 drops) supplies 200 mcg of iodine in an easily absorbed liquid form.
Suggested Use:
Take three drops (appx 0.15 mL) in water once per day or as directed by your healthcare practitioner.
Serving Size:
3 Drops (appx 0.15 mL)
Amount Per Serving
Iodine
... 200mcg
(as potassium iodide)
Other Ingredients:
Alfalfa, kelp, glycerin, purified water.
Does Not Contain:
Artificial flavors, colors or sweeteners.
Caution
: Keep out of reach of children. Not recommended for children under one year old.
Storage
: Keep tightly closed in a cool, dry place.