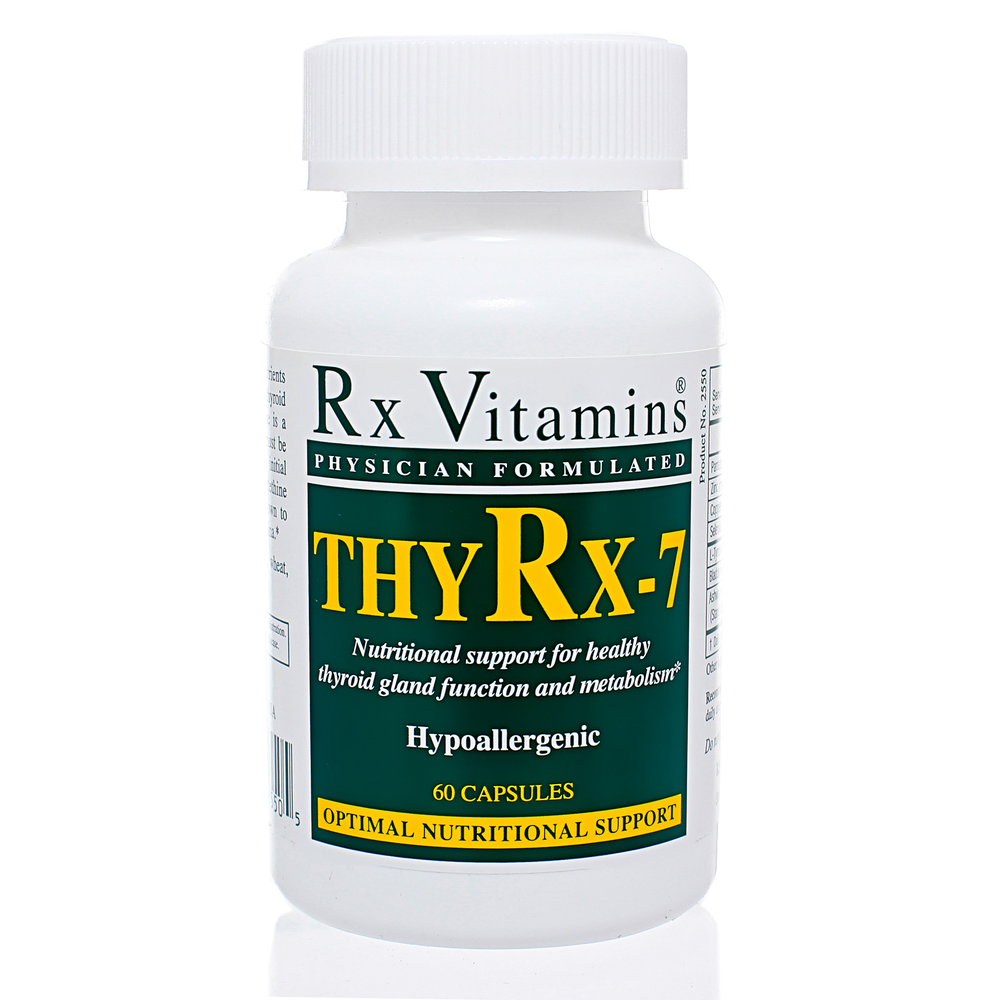 SKU: RXV-2550
THYRx-7 is a formula that provides nutrients necessary to promote healthy and efficient thyroid gland function and metabolism.* L-tyrosine is a basic component of thyroid hormones and must be present along with zinc and selenium for initial production of thyroid hormones.* Pantethine octahydrate and ashwaganda have been shown to enhance mental and physical vitality and stamina.*
As a dietary supplement, take one capsule twice daily after a meal or as recommended by your health care professional.
Serving Size: 2 Capsules
Servings Per Container: 30
Amount Per Serving

Pantethine ... 50mg
(octahydrate)
Zinc ... 10mg
(monomethionine)
Copper ... 1mg
(glycinate)
Selenium ... 150mcg
(selenomethionine)
L-Tyrosine ... 300mg
(as L-Tyrosine)
Bladderwrack ... 225mg
(fucus vesiculosis)
Ashwaganda ... 100mg
(withania somnifera)
(standardized 1.5% [1.5 mg] withanolids)

Other ingredients: Gelatin, glycerin, silica and water.
* This statement has not been evaluated by the Food and Drug Administration. This product is not intended to diagnose, treat, cure or prevent any disease.