Traumeric
Ortho Molecular Products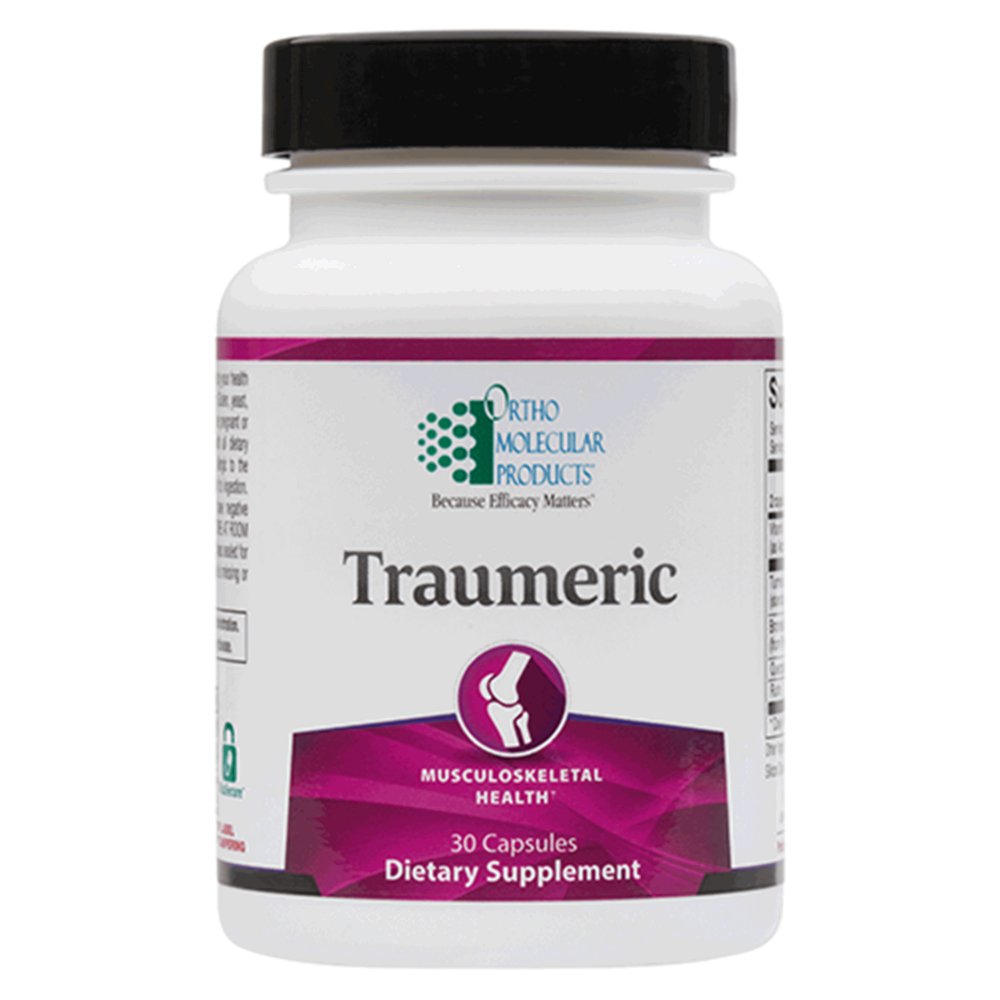 SKU: OHM-551030
Traumeric
Traumeric is a synergistic formula of natural ingredients for supporting a balanced immune response.*
2 or more capsules per day or as recommended by your health care professional.
Serving Size: 2 Capsules
Amount Per Serving
Vitamin C
(as Ascorbic Acid USP)
30 mg
Turmeric Root Extract
(standardized to contain 95% Curcuminoids)
660 mg
Bromelain
(2,400 GDU/g) (from Pineapple)
240 mg
Quercetin Dihydrate
240 mg
Rutin
50 mg
Other Ingredients
Natural Vegetable Capsules, Magnesium Stearate, Silicon Dioxide, and Stearic Acid.

Does Not Contain
Gluten, corn, yeast, artificial colors and flavors.
Do not consume this product if you are pregnant or nursing. Consult your physician for further information.