Tru Niagen® Pro 500
Tru Niagen® by ChromaDex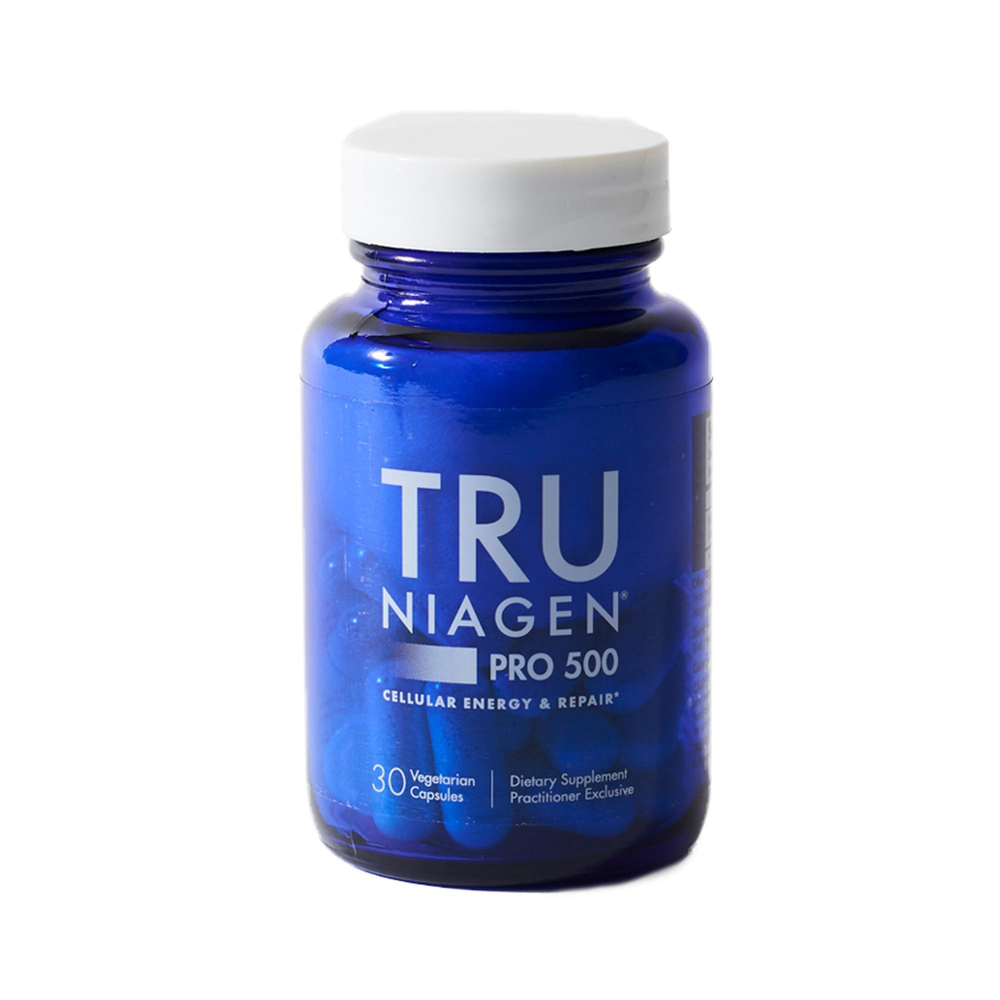 SKU: TRN-PHTNBNK500PRO
TRU NIAGEN® PRO 500
ChromaDex


Product Description
Help drive cellular energy production and promote cellular repair with TRU NIAGEN® PRO 500. This supplement delivers the highest dose availabe today of NIAGEN® nicotinamide riboside (NR). With 500mg of NR in each capsule, it increases NAD+ an estimated 80%.**

Available only through licensed healthcare professionals, TRU NIAGEN® PRO 500:
• Significantly increases NAD+*
• Supports ongoing mitochondrial health*
• Increases cellular energy production*

*These statements have not been evaluated by the Food and Drug Administration. This product is not intended to diagnose, treat, cure, or prevent any disease.
**Based on the dose-dependent clinical effects of 100, 300, and 1000 mg/day Niagen®
Adults take 1 capsule daily or as recommended by your healthcare professional
Serving Size:
1 Vegetarian Capsule
Amount Per ServingNIAGEN®
... 500mg
(nicotinamide riboside chloride)
Other Ingredients:
Microcrystalline Cellulose, Hypromellose (Vegetarian Capsule), Vegetable Magnesium Stearate.
If you are pregnant, nursing, or taking any medications, please seek the advice of a healthcare professional prior to use. Not intended for use by children under 18.