Turmeric Formula
Organic India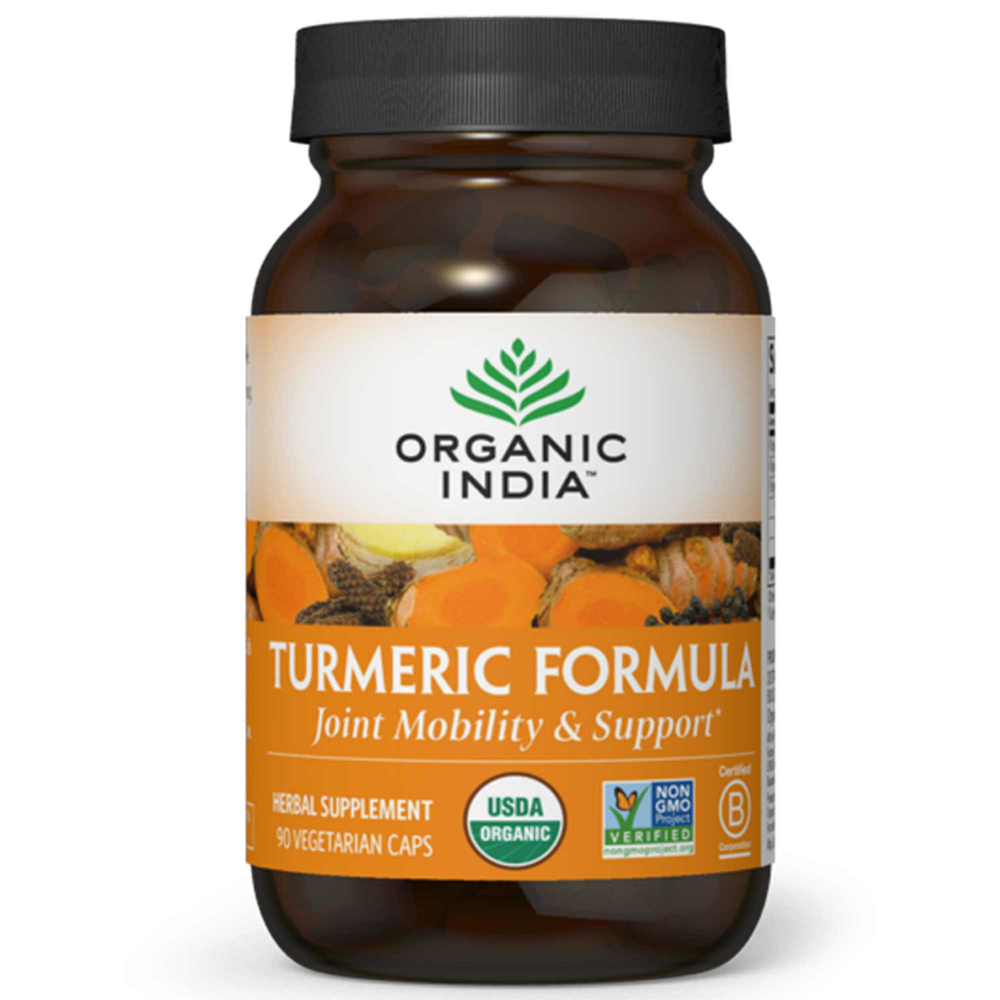 SKU: ORI-851469000113
Whole herb Turmeric is combined with curcumin and Trikatu, containing piperine, for maximum absorption. Known for its many health benefits, Turmeric is valued for its ability to support a healthy inflammatory response in the body. Referred to as the "golden root," this plant has been used in Ayurvedic systems for millenia, with benefits backed by modern science. Our pure, organic Turmeric supplement comes conveniently in a vegan capsule to be easily added to your wellness regimen.
BENEFITS OF TURMERIC
Soothing. Supports a healthy inflammatory response and protects joint health.
Organ Support. Turmeric supplements help maintain healthy pancreatic and liver function.
Antioxidant Action. Contains antioxidants that protect the body from oxidative stress.
Adaptogen. Turmeric is also an adaptogen that helps relieve stress and stabilize mood.
Broad Spectrum. Turmeric has been used for thousands of years as a traditional herbal remedy— called "a pharmacy in one herb."


Suggested Use:
Take 2 caps twice daily with food and water. Do not use if pregnant or nursing without consulting a physician.
Serving Size: 2 Capsules

Amount Per Serving
Organic Turmeric rhizome* … 740mg
(Curcuma longa)
Organic Turmeric Extract … 170mg
(min 90% curcuminoids)
Organic Trikatu
Organic Black pepper seed ... 30mg
(Pipper nigrum)
Organic Ginger Rhizome ... 30mg
(zingiber officinale)
Long Pepper fruit ... 30mg
(Piper longum)

Other Ingredients: Organic vegetable pullulan capsule.

USDA Organic, Non-GMO Verified




Warning:
Do not use if pregnant or nursing without consulting a physician.