Turmeric Ginger Tea
Buddha Teas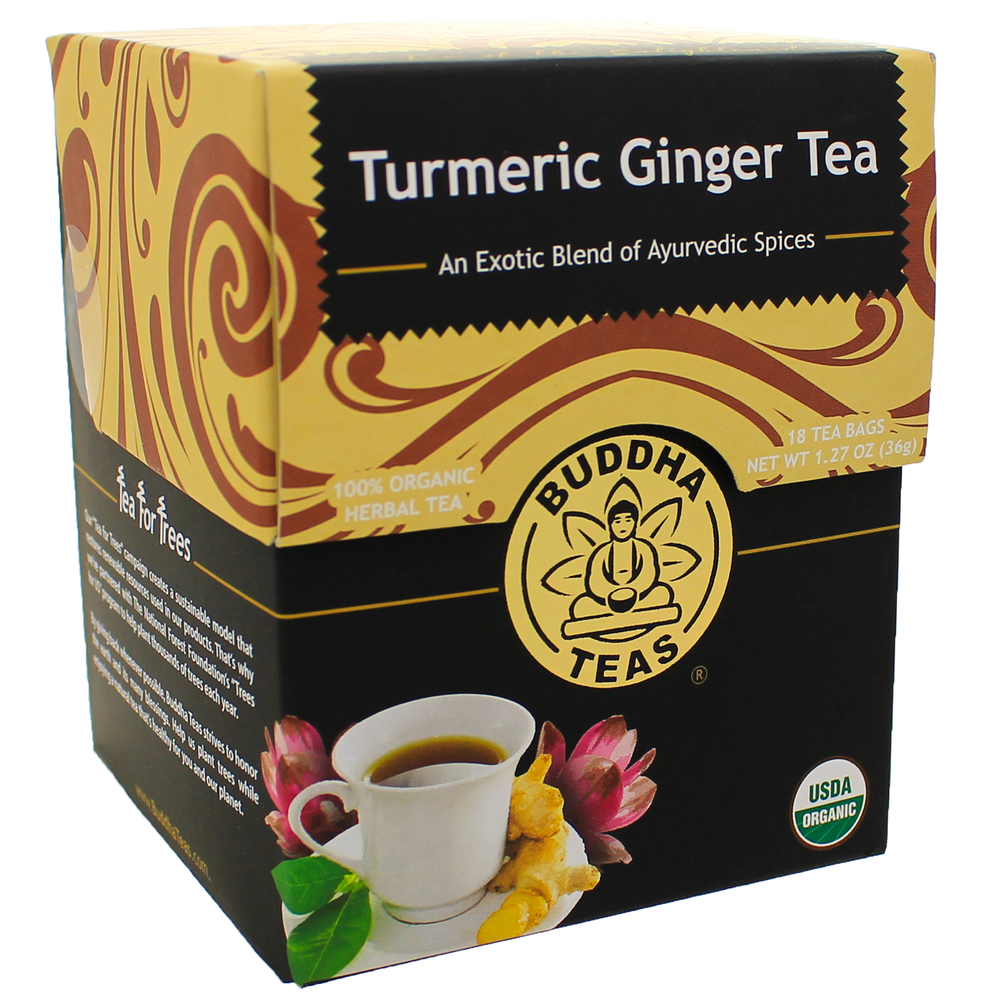 SKU: BUD642-TURM
Long a staple of Indian cuisine, turmeric and ginger work harmoniously to offer an exotic blend of tea that greatly complements a meal.
Fresh water is essential for brewing a great cup of tea. We recommend using filtered spring water and a glass, ceramic or stainless steel pot. Use one tea bag per cup of boiling water. Cover and steep for 4-6 minutes.
Ingredients: Organic Turmeric Root, Organic Ginger Root, Organic Black Pepper
Consult with a healthcare provider prior to use if you are currently pregnant, nursing, prescribed to medications, or if you have a medical condition.