You're Golden: Turmeric Tablets
Ora Organic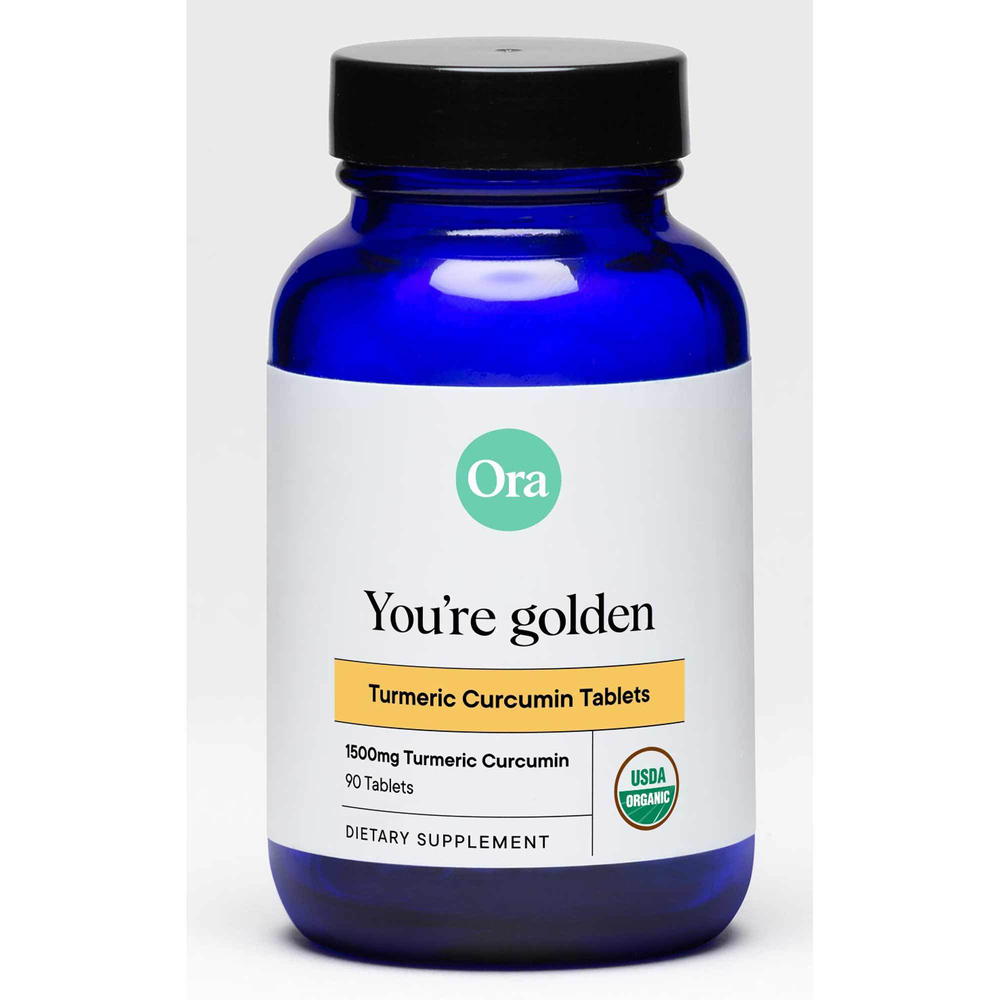 SKU: ORA858-1290T
Turmeric Curcumin supports the body's proper response to everyday joint stress and supports the health of the cardiovascular system. As a potent source of antioxidants, curcumin can also neutralize free radicals.
Why black pepper?
Piperine, the active ingredient in black pepper, has been shown to increase the bioavailability of Curcumin by 2000%, maximizing health benefits for your body.
Getting technical
When it comes to inflammation there have been a lot of studies on curcumin's effects, but what is actually happening? Curcumin in the body blocks NF-kB, a molecule that travels into the nuclei of cells and activates genes linked to inflammation. NF-kB is also believed to play a major role in many chronic diseases.
As a potent source of antioxidants, Curcumin can also neutralize free radicals!


Suggested Use:

Take 3 tablets daily.
Serving Size:
3 Tablets
Amount Per ServingOrganic Turmeric
... 1250 mg
Organic Turmeric Extract
... 250 mg
(85% Curcuminoids)
Organic Black Pepper Extract
... 15 mg
(10% Piperine)

Contains NO
: Dairy, gluten, soy, GMOs, tree nuts, added sugars, filler ingredients, nor artificial colors, flavors, sweeteners or preservatives.
Warning
: If pregnant, nursing, or taking prescription drugs, consult your healthcare professional prior to use.
Storage: Store in a cool, dry place and keep away from moisture. Refrigeration is not required.