Enfla-mend Px
Restorative Formulations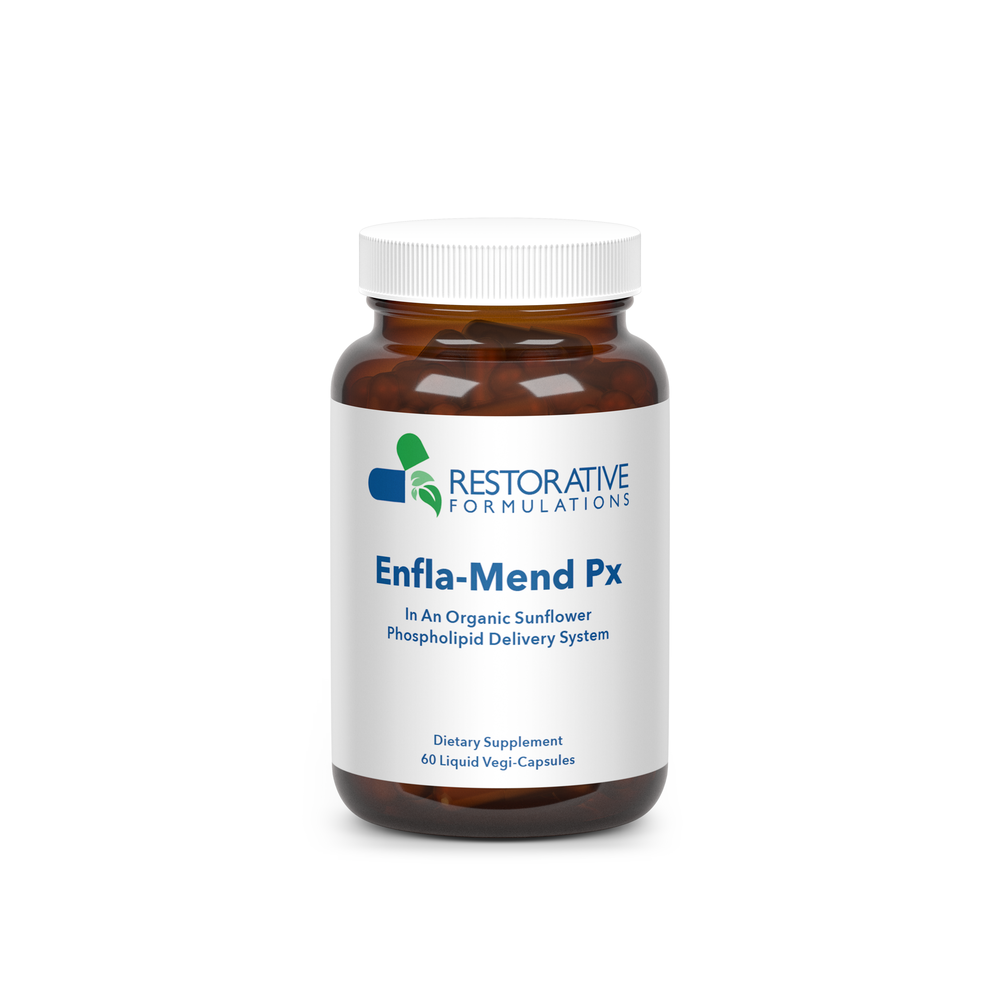 SKU: RF-1115
A liquid capsules combining organic turmeric root, 95% curcuminoid turmeric root extract and 64% turmerones from supercritical turmeric extract, for superior synergistic qualities. Supercritical extract uses CO2 as a non-toxed solvent to extract essential turmeric oil constituents, such as various turmerones and aromatic curcumene, and is superior to hexane solvents used for plant extracts.
Take 1 to 2 capsules twice daily, with or without food, or as directed by a health care practitioner.



Serving Size: 2 Capsules

Amount Per Serving
Organic Sunflower Lecithin ... 400mg
20% Phosphocholine
Turmeric Root Extract ... 300mg
95% Curcuminoids
Organic Turmeric Root Supercritical CO2 Extract ... 250mg
(64% Tumerones)
Organic Turmeric Root ... 50mg
Organic Black Pepper ... 10mg
Curcuminoids by HPLC ... 284mg
Turmerones ... 160mg

Other Ingredients: Hydroxypropylmethyl Cellulose (capsule), Silica, Deionized Water.

Does not contain: Soy, GMOs, wheat, gluten, nuts, eggs, dairy, fillers, binders, preservatives, and heavy metal toxicity.
Caution: Do not use if clear, safety seal around bottle neck is broken or missing. If pregnant, nursing, or considering pregnancy do not use without first consulting with your healthcare practitioner. Keep out of reach of children. Due to potential drug-herbal interactions, tell your physician about any medications you are taking. Do not exceed recommended amount.