Similase® Sensitive Stomach
Integrative Therapeutics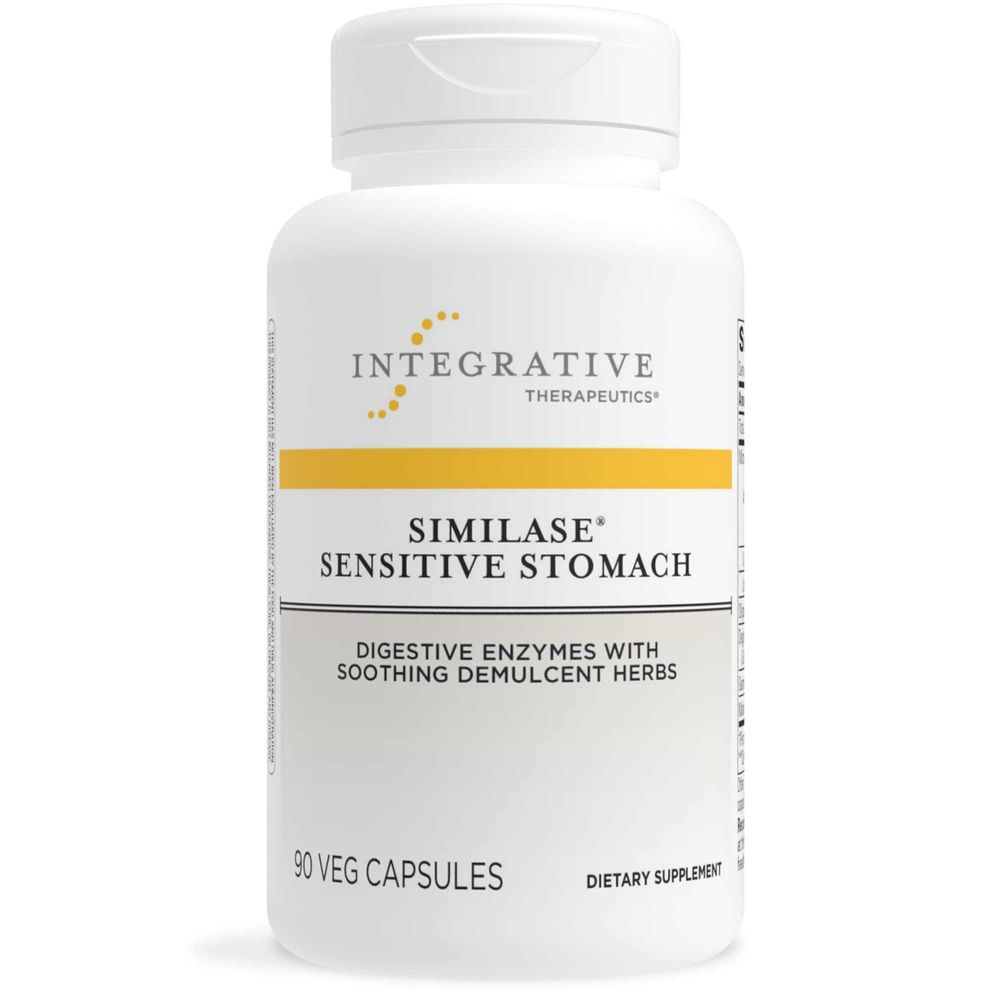 SKU: ITI-136006
Similase® Sensitive Stomach combines enzymes and demulcent herbs to provide gentle support for the GI tract.* Similase Sensitive Stomach features Microbial Enzymes and the demulcent herbs, marshmallow and slippery elm, to provide gentle support for digestion.*
Physician-formulated Similase® Sensitive Stomach combines Microbial Enzymes with the demulcent herbs marshmallow and slippery elm to provide gentle support for the GI tract.* Gamma-oryzanol and licorice root complement the demulcent herbs for soothing gastric mucosa support, and protease is omitted due to its potential for irritation in sensitive patients.*


Suggested Use:
Take 1 or 2 capsules three times daily at the beginning of meals, or as recommended by your healthcare professional.
Serving Size: 2 Veg Capsules
Amount Per Serving
Total Carbohydrate ... <1g
Slippery Elm Bark ... 240mg
(Ulmus rubra)
Microbial Enzymes ... 220mg
Assay Method
Amylase
USP (pH 6.8) 21, 170 USP
FCC (pH 4.8) 15, 750 DU
Cellulase
FCC (pH 4.5) 38 CU
Lipase
FCC III (pH 6.5) 54 LU
Deglycyrrhizinated Licorice Root Extract ... 200mg
(DGL) (Glycyrrhiza glabra)
Gamma-Oryzanol ... 170mg
(from rice bran)
Marshmallow Root Extract ... 80mg
(Althaea officinalis)
Other Ingredients: vegetable capsule (modified cellulose), cellulose, calcium laurate.

Similase® Sensitive Stomach Does Not Contain
artificial coloring
artificial flavoring
corn
dairy products
gluten
ingredients of animal origin
preservatives
soy
sugar
wheat
yeast
Warning: If pregnant, nursing, or taking medications, consult your healthcare professional prior to use.